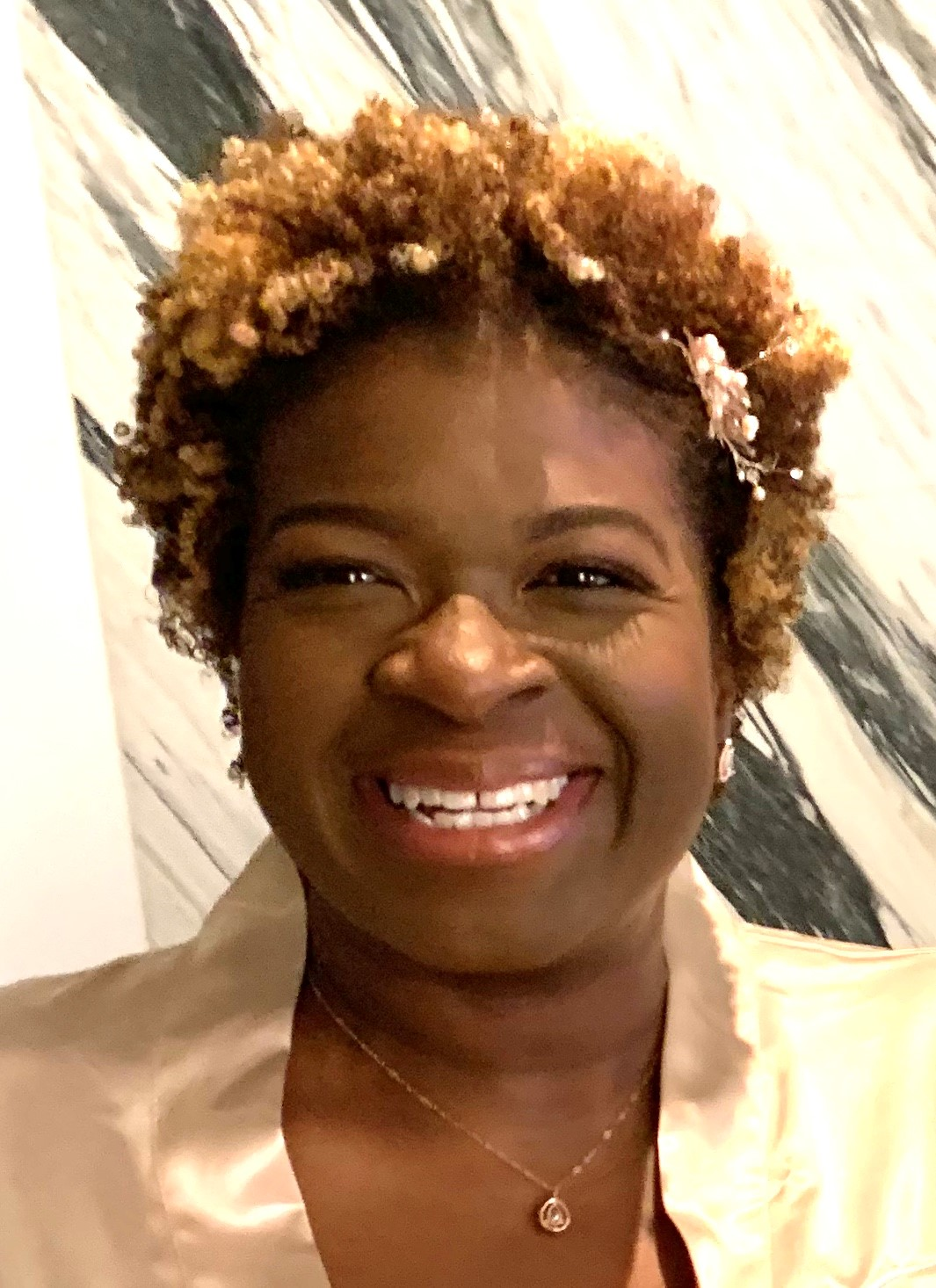 Nicole Baird '99 and '05, I just blossomed under Coppin's umbrella
Nicole Baird '99 and '05, has come a long way from being a teen mom working at JCPenney in Security. "One of my girlfriends told me I needed to go to college. "Go to Coppin," she said." "So, I put my baby in the stroller and caught the 91 bus and two trains to get to the campus." As a first-generation college student, Nicole admitted she did not know what to do. But what she found when she arrived on campus was a connection.
"I was just going to pick up the application and the admissions counselor was like, "Sit down. Tell me a little bit about yourself."" Though Nicole cannot remember her name, what she does recall was the concern, service and how the woman made her feel. "At one point I didn't have a place to live, and she helped me figure it out," she shared.
Nicole said she accomplished things at Coppin she never imagined. She was SGA president and participated in clubs. "Honestly, my self-esteem was very low. I was ashamed of my circumstances at the time, but I just blossomed under Coppin's umbrella."
Nicole believes Coppin really prepared her to help others. As such, she has always wanted to treat other students the way she was treated. "I always say the faculty and the counselors were the ones who helped to get me through. And had it not been for them. I really wouldn't have made it. Everyone needs a person like that counselor and a Coppin."
Nicole is currently the Dean of Student Development for the Community College of Baltimore County (CCBC). But her path to the position was as precarious as her landing at Coppin. She was teaching K through 12 but did not enjoy it. The same friend who told her to go to Coppin connected Nicole with her aunt, who worked at the Community College of Baltimore County. "She was just chatting with me and suggested I come to her office." Nicole was hired as a part-time manager for the tutoring center. She eventually applied for the full time Coordinator of Tutoring.
Since then, Nicole has held different appointments within the College. "I've held a position as Director of Developmental Education, Director of Testing and Assessment, and now the deanship. As Dean of Student Development, I oversee academic advisement, disability support services, career services, four trio programs, student services, retention initiatives, as well as tutoring services." There are six Community College locations. Nicole has a team of 160 direct and indirect reports. "They keep me busy, she said."
Just as Coppin was Nicole's saving grace, her advice to any student, regardless of what institution they attend is to make the most of it. "It really isn't about which school you attend, necessarily, because there's going to be an expectation either way. Coppin, CCBC, Harvard, wherever, it doesn't matter because you must make it your own. Find an ally on campus who will look out for you and expose you to opportunities."