Research
Center for Nanotechnology
Mon - Fri: 9:00 a.m. to 5:00 p.m.
Science and Technology Center Room 360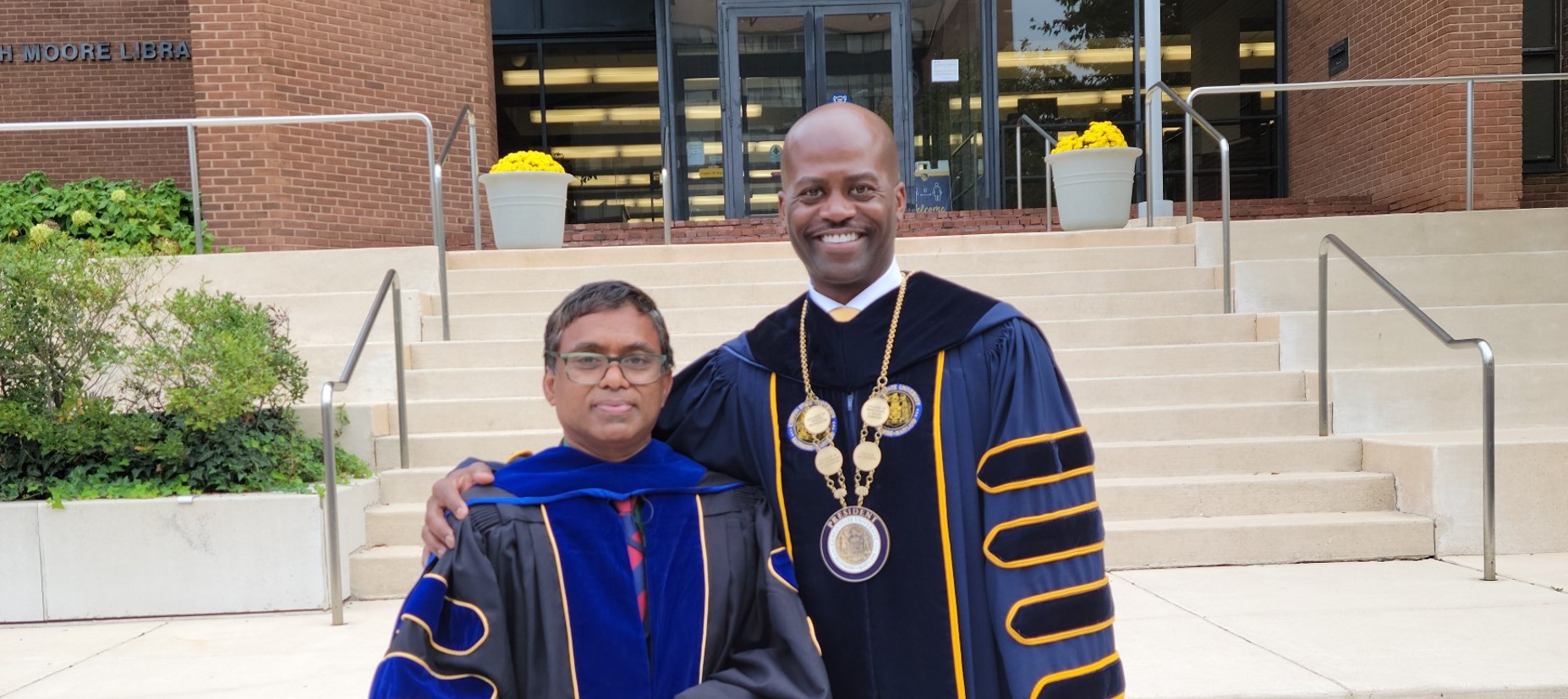 The Center for Nanotechnology is home to an array of impressive state-of-the-art equipment. Founded in 2007 by Dr. Jamal Uddin, the center is currently located on the third floor of the Science and Technology Center on the Coppin State University campus. A talented team of faculty, staff, and students conduct research at the center. Research efforts, funded by several organizations, encompass dye sensitized solar cells, terahertz technology, and biomedical application of gold nanoparticles. Funding organizations include Constellation—an Exelon company, Department of Education (Safra Title III Grant) TEDCO, Department of Defense, and the University System of Maryland. The center has received recognition and awards for research findings, which have also been published in several highly regarded peer-reviewed journals such as Nature Scientific Reports and Inorganic Chimica Acta. The research team periodically undertakes field trips, attends, and organizes conferences and workshops annually.

E2 Energy to Educate
For eleven years in a row (2011-2022), the Center for Nanotechnology has been awarded the Constellation's E2 Energy to Educate grant. A total amount of about $500,000 has been received. The project funded in 2022 is titled "Engaging STEM Youth in Baltimore City and the Greater Baltimore Area: Research into Biofuels using graphene oxide and other biological materials at Coppin State University."
STEM DAY 2023
https://www.coppin.edu/stemday
The Center for Nanotechnology at Coppin State University presents STEM DAY 2023 on September 25, 2023 at 9 am. Click on the link to register.
Contact Us
Thank you for your interest in the Center for Nanotechnology at Coppin State University. We welcome any questions and feedback you have. If you would like more information on anything you have read about on this website you can, please contact the various means provided below: