Celebrating the Class of 2022
Friday, May 20, 2022 | 10:00a.m.
Physical Education Complex (PEC) Soccer Field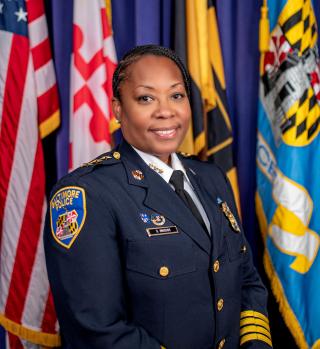 Coppin State University Announces 2022 Commencement Speaker
Coppin State University will welcome Baltimore Police Department Deputy Commissioner Sheree Briscoe as its Commencement Speaker on May 20, 2022. Deputy Commissioner Briscoe is a 27-year veteran of the Baltimore Police Department and an alumna of Coppin State University, where she earned a bachelor's degree in Criminal Justice, in 2020. She is the first African American woman to hold the rank of Deputy Commissioner in the history of the Baltimore Police Department.