Alumni Stories
Bernard Reeves '15 "I Believe in the Power of Professional Dress and Education"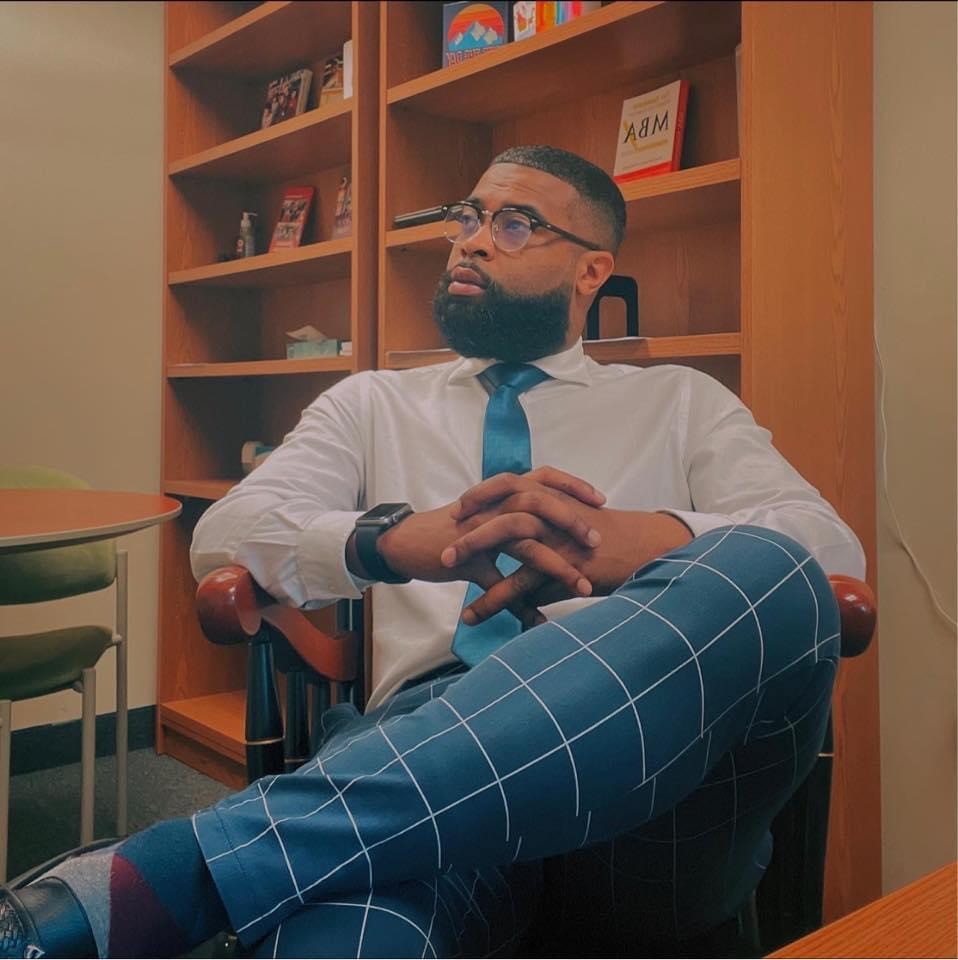 By: Brandi Randolph
Do you remember how many black teachers you had when you think about your education? How many were black male teachers? Can you count them on both hands? It is because in America, 7% of teachers are black, and 2% of those teachers are men. People are not going into teaching because of the pay, job dissatisfaction, and emphasis on test scores. Coppin alumnus Bernard Reeves is changing the education narrative through his brand, IEducatewithStyle. He said he "uses my platform to have conversations with educators, showcase the work I do in Florida, and continue to promote the good work [educators] do." 

A native Washingtonian, Bernard attended school in D.C. until his family moved to Prince George's County, MD where he graduated from High Point High School in 2010. His Coppin experience took flight because he participated as a first-year student in the Summer Academic Success Academy (SASA) on campus. SASA is a five-week summer program where incoming high schoolers can transition smoothly into college while taking a couple of classes to strengthen their undergraduate career. This program helps students feel like Coppin is their home away from home. 

When Bernard spoke about SASA and how it helped him, he said it with a smile. He said, "It made the HBCU experience better because not only was I able to meet friends, professors, and mentors, but it also let me take classes and be ahead of the game in August."  Bernard was also active on campus by being in student government, working in the Public Relations Office, and being a member of Alpha Phi Alpha fraternity. Dr. Mark Johnson was a teacher who really impacted him and his journey at Coppin. He explained that he learned from Dr. Johnson how "to engage students and force his class to have difficult conversations." He spoke about how his black male professors have made an enormous difference in his life and guided him into the field of education. His ultimate career goal is to "be an HBCU president," and as a lifetime member of the alumni association is "like putting a down payment on my future goal." He is moving in the right direction of his goal by being in education even though he graduated with a different major.

Bernard graduated with a bachelor's degree in Applied Psychology in 2015 but decided to pursue education. "While taking Psychology classes," he said, reminiscing, "I was also taking education courses and got connected with education mentors." After graduation, he began teaching at the Seed School of Washington, D.C. before relocating to Miami, FL. As an educator, he learned various things about students and how to connect with them. He said that "Students do not learn from people they do not like, and I use social media to relate to any social issues that are going on to promote those conversations with my students and educators nationally." Through social media, having professional dress days, giving his male students ties and the art of connecting, IEducateWithStyle was first developed in 2020. One thing he said that he values about being in education is, "the joy of knowing that I made an impact on their life." He is still in the education field working at Barry University as an Academic Success Coach, while working on his doctoral degree in Education Policy and Leadership at American University.

Imparting wisdom from one generation to the next is a tradition as old as time and Bernard has some wisdom that he would like to share. He wants students to know that "It is okay to not know what you want to major in or what you want to do. The only way that that is going to change is how involved you are on campus." He also wants students to, "not be afraid and take advantage of opportunities."

Keep inspiring students and teachers Bernard! Just how you were inspired at Coppin!