Mon-Thu: 8:00 am - 5:00 pm
Fri: 8:00 am - 3:00 pm
Miles Connor Admin Bldg. 1st Floor
Welcome to Coppin's Office of Financial Aid! We are the University resource for all of your questions about paying for school. We focus on helping students, parents, and families through federal and state financial aid processes, as well as maintain a wealth of resources on private funding opportunities.
Our office and financial aid counselors stay busy throughout the year because we're helping students and families like you! Here are some of the topics we often talk through with prospective students and their families, as well as current members of our Eagle family:
We encourage you to check out all of our tuition and aid resources on the Coppin site. If you still have questions after reviewing the website, feel free to reach out to us!
Review Your Financial Aid Award for Fall 2022/Spring 2023
Watch videos and find out all you need to get your financial aid in order for the fall 2022 semester.
Watch Financial Aid Help TV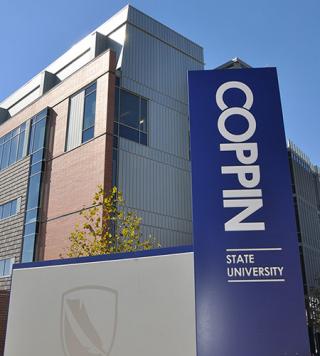 Important Dates to Remember
May 27, 2022 - Summer Financial Aid applications due
May 15, 2022 - Guaranteed housing deadline