Academic Affairs
Institutional Review Board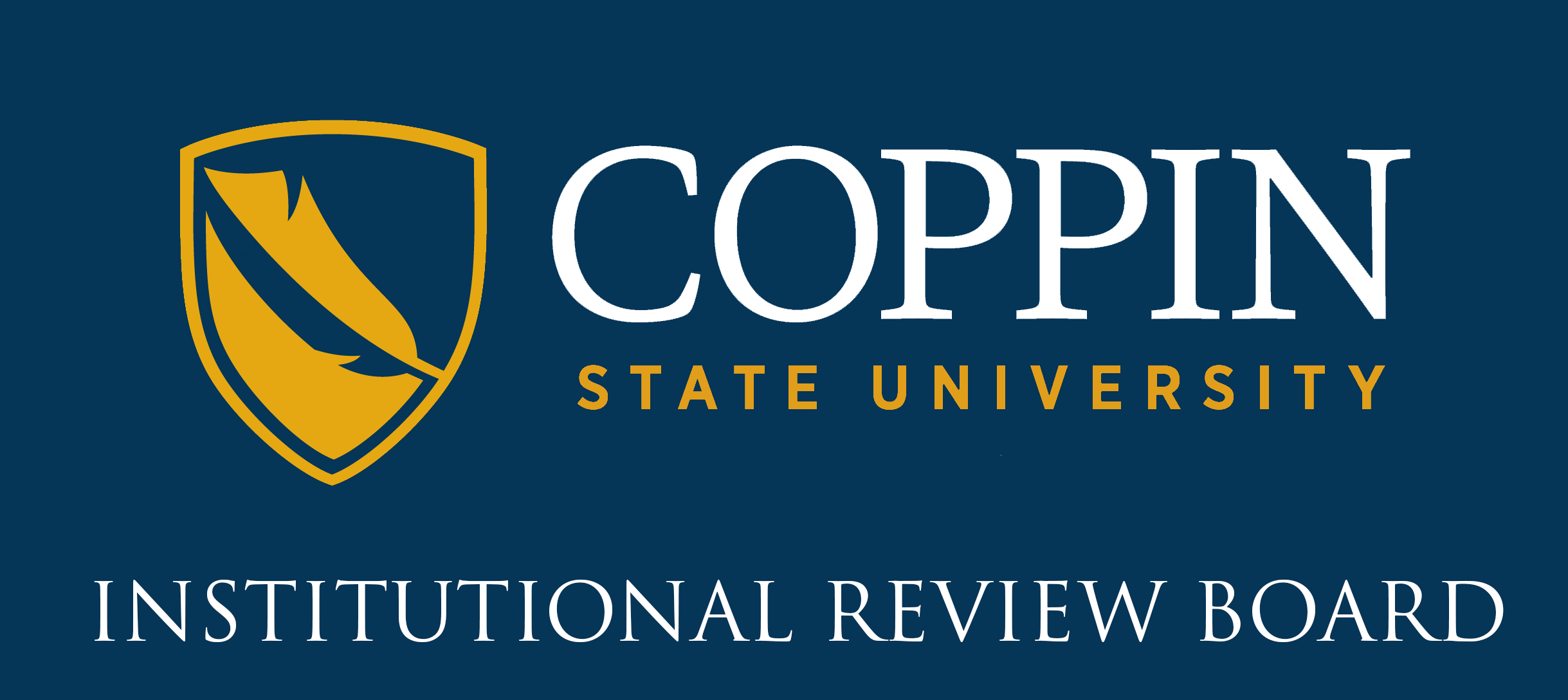 The Coppin State University Institutional Review Board (IRB) reviews all human research conducted under the auspices of Coppin State University.
The protection of human Subjects is of utmost importance. As such, we believe it is important to provide a "user friendly" environment by which you can seek approval to conduct research using human subjects at Coppin State University.
The IRB will not review applications for projects that are already completed. If a project is already underway, research should be immediately suspended until the application has been reviewed.
Function
The function of the IRB is to ensure adherence to all federal, state, local, and institutional regulations concerning the protection of human subjects in research. All human research conducted at CSU or associated with the university must receive IRB review and approval prior to conducting the research.
Meeting Schedule
IRB monthly meetings are held on the the 4th Wednesday of each month from August to May.
August 23, 2023
September 27, 2023
October 25, 2023
November 15, 2023
December 20, 2023
January 24, 2024
February 28, 2024
March 27, 2024
April 24, 2024
May 22, 2024