Research
Center for Organic Synthesis
Mon - Fri: 9:00 a.m. to 5:00 p.m.
Science & Technology Center 2nd Floor, Rooms 245 & 244b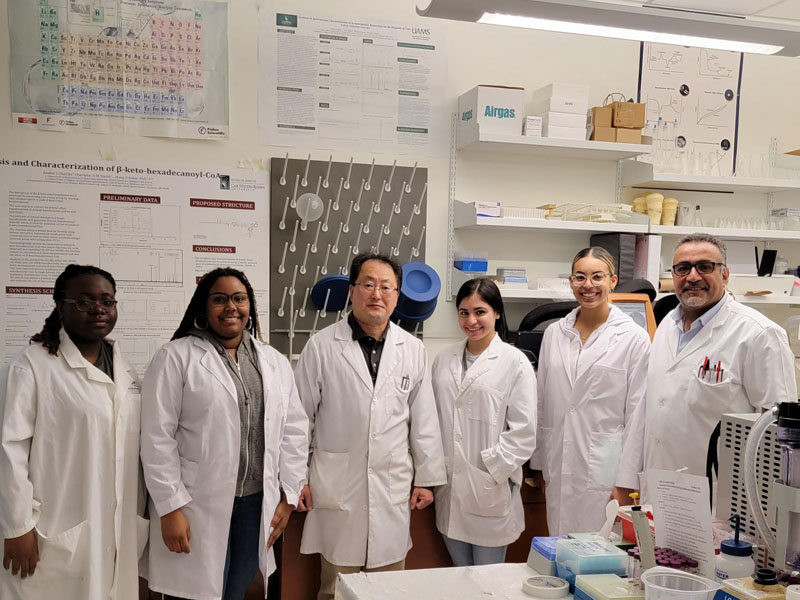 The Center for Organic Synthesis was founded in 2011 by Dr. Hany F. Sobhi, Professor of Organic and Clinical Chemistry. The primary objective of the center is to develop strategies to synthesize, purify, and full spectroscopic characterization of small bioorganic molecules that can be used for clinical diagnosis (biomarkers), and to understand the pathogenic mechanisms underlying the clinical manifestations of diseases, that lead to potential new drugs, and/or suggested therapeutic strategy.
Dr. Hany F. Sobhi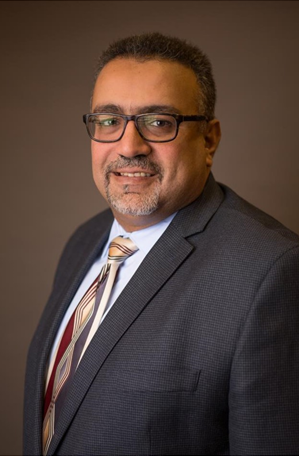 Dr. Sobhi obtained his Ph.D. in Clinical Bioanalytical Chemistry, with a specialization in synthetic bioorganic chemistry from Cleveland State University in 2008. Following his M.S. in Synthetic Organic Chemistry in 2005. In 2008 he was appointed as an NIH Post-Doctoral Fellow, at the Center for Mitochondrial Diseases at the Department of Pharmacology, at Case Western Reserve University, School of Medicine. In 2019 Dr. Sobhi was promoted to the rank of full Professor of organic and clinical chemistry at Coppin State University. Since 2011, Dr. Sobhi has established his research lab (Center for Organic Synthesis).
Shortly after he was awarded the Minority-Serving Institution Faculty Scholar in Cancer Research Awards from the American Association for Cancer Research (AACR). In 2012 Dr. Sobhi received NASA / NAI Astrobiology Faculty Fellowship, and in 2013 he was awarded the NAP-NASA/ MIRS- Award 2013 and was appointed as visitor scientist at NASA. In 2015 Dr. Sobhi was awarded the Wilson H. Elkins Professorships, from the University System of Maryland.  Furthermore, Dr. Sobhi is the recipient of the 2015/2016 University System of Maryland Board of Regents Faculty award USM/ BOR Board for excellence in research and innovation. For the past eleven years the center for organic Synthesis had received several grants from National institute of Health (NIH), Department of Defense (DOD), and USDA, to support the ongoing research efforts.
Dr. Sobhi research team is all undergraduate chemistry and biology students, and he engages his students in the research projects and, secure funds for student's research scholarships. The primary objective of Dr. Sobhi's research is to develop strategies to synthesis small bioorganic molecules that can be used for clinical diagnosis (biomarkers) and understand the pathogenic mechanisms underlying the clinical manifestations of diseases which could be clinically useful in treatment.  Dr. Sobhi is also interested in the development bio-active organic scaffolds for more efficient drug delivery that targeted hepatic therapy and the development of intelligent carrier using nanotechnology.
Dr. Sobhi has published numerous papers in peer-reviewed journals and has presented his research at national and international conferences. Dr. Sobhi is an active member of several professional scientific research organizations. Currently his most recent publication received an honorary award by the American Physiological Society for APSselect (http://apsselect.physiology.org/) and has been selected as one of the best recently published articles in Physiological Research. Dr. Sobhi had extend Coppin State University outreach and research network to several local national and international research institution, and he established network of collaborators with federal agencies, such as NASA/ GSFC department of defense DOD Army Research lab.
Excellence in Undergraduate Research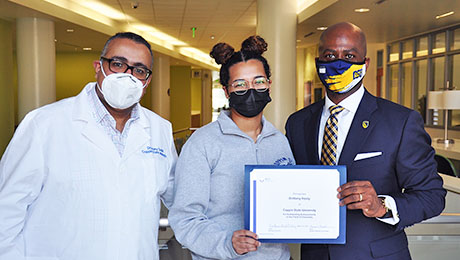 March 29, 2020: Ms. Brittany Henly (Junior, Chemistry Major) awarded at the American Chemical Society's 42nd Annual Student Award Ceremony for excellence in undergraduate research in chemistry. Ms. Henly's research involves the synthesis and characterization of medium chain fatty acids using GCMS, NMR analysis.