Invest in Yourself, Your Career, and Your Future
Planning to pay for college can be a complicated experience, and we're here to make it clearer. The Office of Financial Aid at Coppin works with students and families to make every effort in helping you finance your Coppin education. Financial aid can range from federal or state loans to work study to grants and scholarships—and we have students who finance college with a combination of all of these. Check out our financial aid resources on our site, and learn more about financial aid policies, the different types of financial aid and how to apply, as well as what your rights and responsibilities are regarding your financial aid. We're not only here to get you started, we're here to help you through the process.
Mon-Thu 8:00 am - 5:00 pm Fri 8:00 am - 3:00 pm
Miles Connor Admin Building, 1st floor
Financial Aid Basics
When it comes to paying for school, you have options—and we are here to help you understand what those options are. How can you make your Coppin education possible? Get answers below.
What is financial aid?
It's money in the form of loans, grants, work study, or scholarships that you can use to pay for school. Students often use a combination of different types of financial aid to cover full school costs.
Some types of financial aid can come from private sponsors and scholarships. It can also come from the U.S. Department of Education (i.e. federal financial aid) in the form of loans, grants, or Federal Work-Study (FWS). Students, parents, or legal guardians must complete the Free Application for Federal Student Aid (FAFSA) to be eligible for federal financial aid. Schools use the FAFSA to award federal financial aid on a first-come, first-served basis, so it's a good idea to file as early as you can.
The Coppin State University school code for the FAFSA is 002068.
Who is eligible for financial aid?
Students and their parents or legal guardians may both be eligible for financial aid. Each type of student aid may have specific requirements for who is eligible. Some types of aid, like loans and grants, are based on a student's financial need. Other types, like scholarships, may be based on specific criteria around grades, or community service. The federal government determines who gets federal financial aid through the information you provide on the FAFSA. Be sure to read all the eligibility information to see what you qualify for.
Who has access to a student's financial aid information?
Under the Family Educational Rights and Privacy Act (FERPA), a student's financial information is confidential and only available to the student. However, a student may give permission to other people, including family members, to discuss financial aid information. This permission must be signed in-person at the Office of Financial Aid (OFA) or students can also send a signed, notarized statement to the OFA.
Do students need parents' information on the FAFSA?
A student's dependency status determines whether you must include your parents' information on your FAFSA.  Learn more about your FAFSA dependency status so you can be prepared with the documentation you need. There are 2 difference dependency statuses: 
Dependent students must report their own and their parents' information.
Independent students must report their own, and if married, their spouse's information.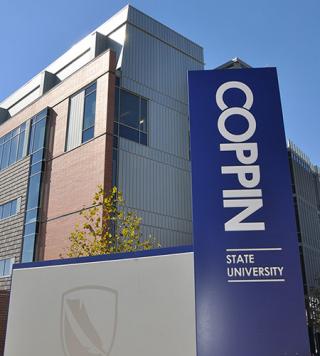 Important Dates
August 23-27, 2021 - Late Registration (Late Fee Charge)

August 30 - Fall 2021 Classes Begin

September 7 - Last Day to Add, Swap, & Drop Classes for 1st & 2nd Seven Week Sessions and 15 Week Session

September 7 - Last Day to Drop Courses Without Grade Penalty of "W" for Seven Week Sessions and 15 Week Session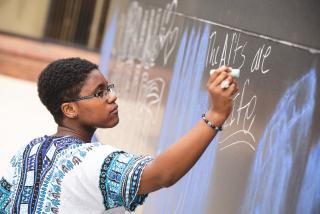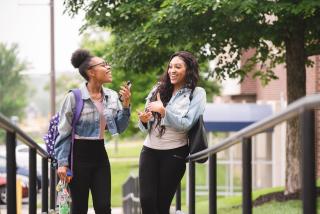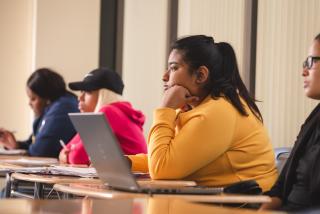 Related Financial Aid Information
Contact Us
How can we help?
We've included answers to many commonly asked questions here on the website, and encourage you to look here first. Still have questions after reviewing the website? Call, visit, or email us! Usually, we respond fastest by email. Send any general financial aid questions to the Office of Financial Aid email.
Whether you call, email or visit, be ready with the student school ID#, date of birth, current address on file, and last 4 numbers of the student's Social Security Number (SSN).