Office of Financial Aid
Graduate Tuition and Aid
Mon-Thu: 8:00 am - 5:00 pm
Fri: 8:00 am - 3:00 pm
Miles Connor Admin Bldg. 1st Floor
Get Financial Aid for Graduate School
Graduate school is often more expensive than your undergraduate college experience, so it's important to research all available types funding to finance your education. There are federal financial aid options to pay for graduate school. Many graduate students seek scholarships, internships, assistantships, as well as federal financial aid options like grants, loans, and Federal Work-Study (FWS).
Apply for Graduate Federal Financial Aid
You must complete the Free Application for Federal Student Aid (FAFSA) to be eligible for any federal financial aid, including grants, loans, and Federal Work-Study (FWS). Go to our How to apply for financial aid page and follow the steps to complete your FAFSA before the priority March 1st deadline.
Can I get federal or state financial aid as an international student?
You must be a U.S. citizen or permanent resident of the United States to be eligible for federal and state financial aid. If you have your permanent residency card, you must be prepared to submit it as part of any financial aid application.
Additional Graduate Student Funding Opportunities
Federal financial aid isn't the only type of funding available to graduate students. Coppin offers several ways to help graduate students pay for books and materials, as well as cover certain life emergencies.
Student Emergency Loan Fund (SELF)
SELF is a loan available to cover urgent and emergent needs, including rent evictions, utilities turn off notices, transportation fare, childcare, and food. To be eligible, you must have an expected financial aid refund.
Coppin Bookstore Charge Authorization
Any student receiving financial aid, can charge up to $500.00 per semester at the Campus Bookstore for books and supplies. To be eligible, you must have an expected financial aid refund after semester charges have been applied.
Visit our Types of Financial Aid page to learn more about federal loans, grants, and Federal Work-Study (FWS) opportunities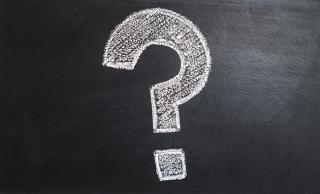 Options for Every Student
Many students combine federal financial aid with other funding opportunities to pay for school.