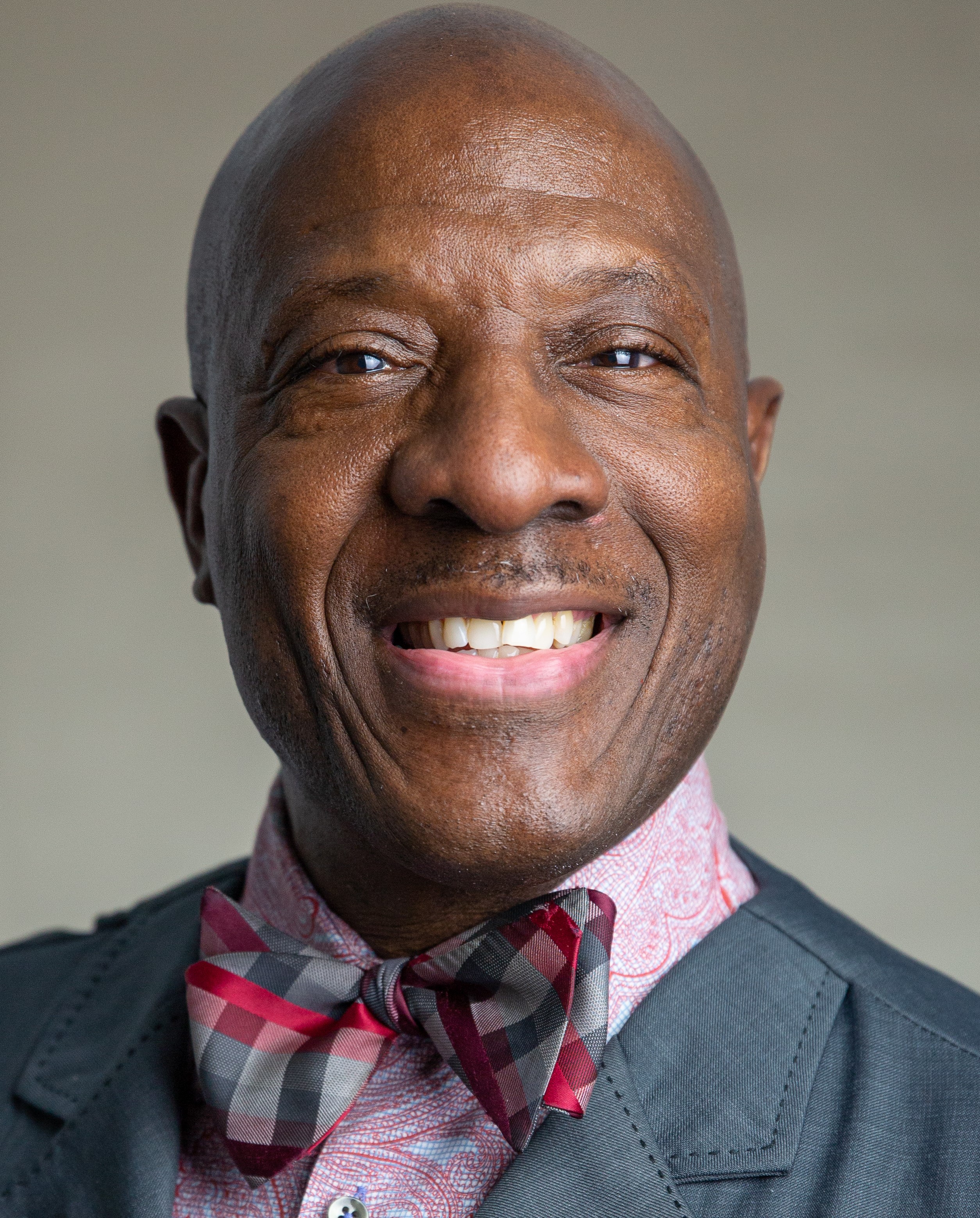 By: Brandi Randolph
Many staff members and faculty at Coppin State University (CSU) are Coppin Alumni. The staff and faculty here wake up daily and are motivated to work for our students. No one does this more than Kevin Carr '04 and '06. I first met Kevin while working in Institutional Advancement (IA) this summer. This encounter is where I learned he worked for Graduate Admissions. We briefly discussed how I wanted to be a teacher, and I asked about the admittance process. He encouraged me to submit my application, helped me through the process, and "the rest is history." Not only did he help me, but he continues to do so much for our students.   
Kevin grew up three blocks from Coppin State on Dukeland Street with his mother and sister. When he was a young boy, he asserted that he "was going to go [to Coppin State University] one day." His parents instilled in him and his sister the importance of education. Kevin credits his success to "my spiritual upbringing and my mother."   
He started his college journey in 1978 at Dillard University. He took a break from school and returned to Maryland because his mom got sick. Then, Kevin went to Morgan State University from 1979-1981 and traveled throughout the US singing with their university choir. He took another hiatus and first stepped foot on Coppin's campus in 1999.   
His Coppin State University experience began as a part-time student. Kevin was ready to return to school but needed a job on campus. He talked about how he admires Dr. Hattie Washington, who helped him get his first job on campus in IA. He worked his way up in IA until he was Assistant Alumni Director in 2003. He then went to work in Records and Registration in 2005 as the Coordinator of the Welcome Center. He then transferred to work in Graduate Studies in 2010. He began teaching freshmen seminar classes and became an adjunct professor within the School of Education while he obtained his Master's. 
Kevin has been involved in many things as a student and as an adjunct faculty member. As a student, he started a gospel choir on campus. As an adjunct faculty member, Kevin created a book scholarship for students called the "Kevin A. Carr Book Scholarship," joined the graduate chapter of Phi Beta Sigma Fraternity Inc., and serves as the Union President on campus. He could not do all these impactful things alone; he does it by looking up to other mentors at Coppin. He admires his supervisors, Dr. Mary Wanza and Dr. Mary E. Owens-Southhall, whom he calls his "sisters on campus." He said gratefully, "I have grown even more under their tutelage." Kevin mentioned that Coppin stood out as a place to go to school and work because "it was a small institution, and I wanted to help make it bigger and better. I want to help students as people helped me". Kevin graduated in 2004 with his Bachelor of Science in Liberal Arts and again in 2006 with his Master of Science in Adult Continuing Education. He is working on his Ed.D. at Morgan State University in Community College Leadership Doctoral Program.   
Kevin has been the Program and Enrollment Specialist in Graduate Admissions for the last eight years. He values that he "Gets to go out and tell the story about Coppin" in his position. "When I go out to recruit and meet students, I tell them the Fanny Jackson Coppin story and my story," he discussed. Kevin's goals for his career in the next 5-10 years are to be "In retirement, [but sees himself] taking another position somewhere, part-time." He wants to impart this advice to our students: "Come here, get your education, and get the knowledge you need. Get what your parents pay for and leave the other stuff alone. Be smart because knowledge is power." 
There are more things that people do not know about Kevin, so here are some fun facts. He is currently a Baltimore Police Department Civilian Community Chaplain, Baltimore Police Trial Board Member, and Chief Election Judge. Kevin also is a dog dad to his five-year-old German Shepherd, Sampson. 
From a graduate student, you have helped; thank you, Kevin, for everything you do for our students.