Latest from Coppin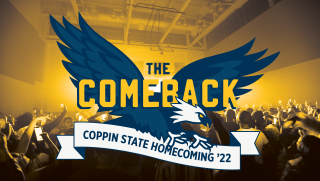 February 6-13. We invite you to experience THE COMEBACK! All you love about Coppin State homecoming, in-person, once again.
Tickets & Info >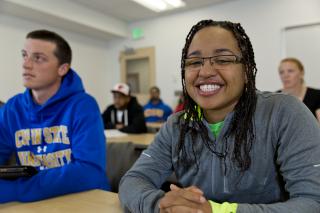 Coppin is committed to providing an affordable education. We have removed the $50 application fee for undergraduate students applying for the fall 2022 semester...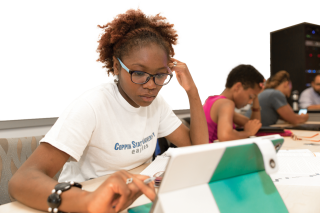 All students who register for spring 2022 courses will receive a $1200 tuition credit!
Schedule an appointment with your advisor to begin.
The Learning Experience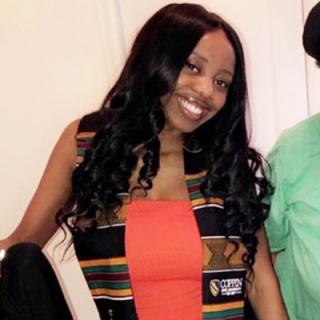 I hope that more students will engage with The Coppin Room. Incoming freshmen are highly encouraged to follow us.
Airy Tilghman
Management Information Systems
In-Demand Academics
The American Association of Colleges of Nursing (AACN) has recommended that by 2025 the DNP should be the standard for advanced practice nurses.
Doctor of Nursing Practice
BSN to DNP
Academic Deadlines
Jan. 17, 2022
University closed for Dr. Martin L. King observance
Jan. 24, 2022
Spring 2022 semester classes begin
Feb. 1, 2022
Last day for registered students to add, swap and drop courses
Feb. 8, 2022
Deadline for Submitting Spring 2022 Graduation Applications