2022 Commencement
Information for Families and Guests
Coppin State University is excited to welcome guests to Commencement.
The ceremony will begin at 10:00 a.m and last approximately two hours. Tickets are required for entrance. The gate will open at 8:30 a.m. You are encouraged to arrive early.
For family and friends unable to attend the ceremony in-person, Commencement will be live streamed at www.coppin.edu/watch.
Parking & Shuttle Service
In addition to on-campus parking, graduates and guests may also park at Mondawmin, in front of Old Target/near TGI Fridays.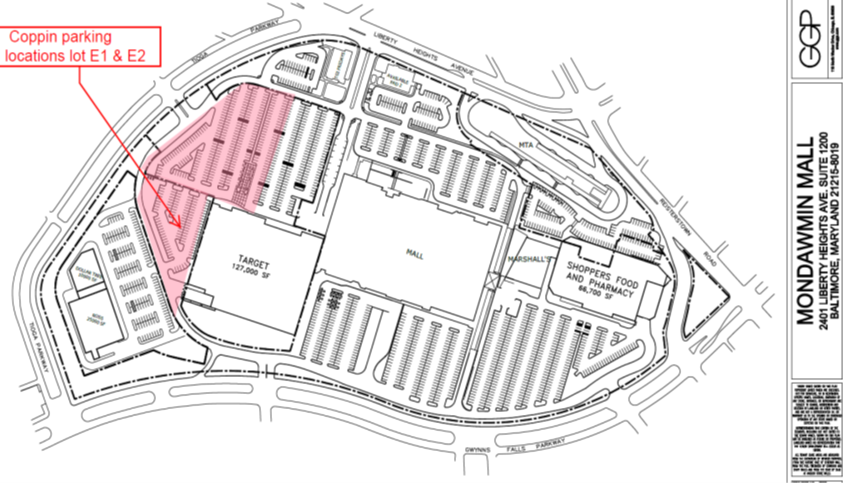 Shuttles will start departing Mondawmin and Lot D at 8:00 am (shuttle stop signs will be posted). Lot attendant will give guests shuttle and walking directions to the venue.
LOT D starting point at 8:00 am service lots, D, F, G (DROP OFF) then to Mondawmin
Satellite parking Mondawmin starting @ 8:00 am. Shuttle will then DROP OFF at FITNESS center entrance then D lot and service lots D, F, G (DROP OFF)
Shuttle service will stop at 10 am and resume at the end of the ceremony.
Unauthorized Items
All guests and their belongings are subject to screening. The following items will NOT be permitted in PEC Field:
• Backpacks, duffel bags
• Oversize purses or computer cases
• Alcohol, bottles, cans, food, coolers
• Illegal drugs
• Fireworks
• Weapons
• Noisemakers
• Laser pointers
• Beach balls
• Balloons
• Signs of any size or other distracting objects
• Any other items or actions deemed dangerous or inappropriate by Campus Police
Guests are encouraged to return unauthorized items to their vehicles. Those who violate rules or regulations and any person(s) who commit illegal acts may be ejected from the facility.
Seating
There will be open seating at the ceremony — there are no reserved seats.
Commencement Etiquette
Guests will not be allowed to take photos of graduates from the floor.
COVID-19 Precautions
By registering/attending this event, you are acknowledging that:
1. You and your guests are fully vaccinated against COVID-19 OR
2. You will acquire proof of a negative COVID-19 status no more than 72 hours, before attending this campus event.
3. You and your guests are aware that a risk of exposure to COVID-19 exists in every public place where people are present. COVID-19 is a contagious disease that can lead to severe illness and death. According to the Centers for Disease Control and Prevention (CDC), senior citizens and people with underlying medical conditions are particularly vulnerable.
4. If at any time within seven (7) days, prior to attending the campus event, you and/or your guests develop or exhibit any COVID-19 symptoms as identified by the CDC, you and/or your guests will not attend.
5. If at any time within seven (7) days prior to attending the campus event, you and/or your guests have close contact with someone with a diagnosis of COVID-19, you and/or your guests will not attend.
6. You and/or your guests will be required to wear a mask while indoors, unless eating or drinking.
Due to the recent increase in positivity rates, it is strongly recommended that all commencement attendees get tested, within 72 hours of May 20, 2022, regardless of vaccination status. Coppin students and employees can get tested at CSU Community Health Center, located in the Health and Human Services Building. To book your appointment, visit https://forms.office.com/r/vybR2XBy8X. Questions can be addressed by calling 410-951-4188, or by emailing healthcenter@coppin.edu.