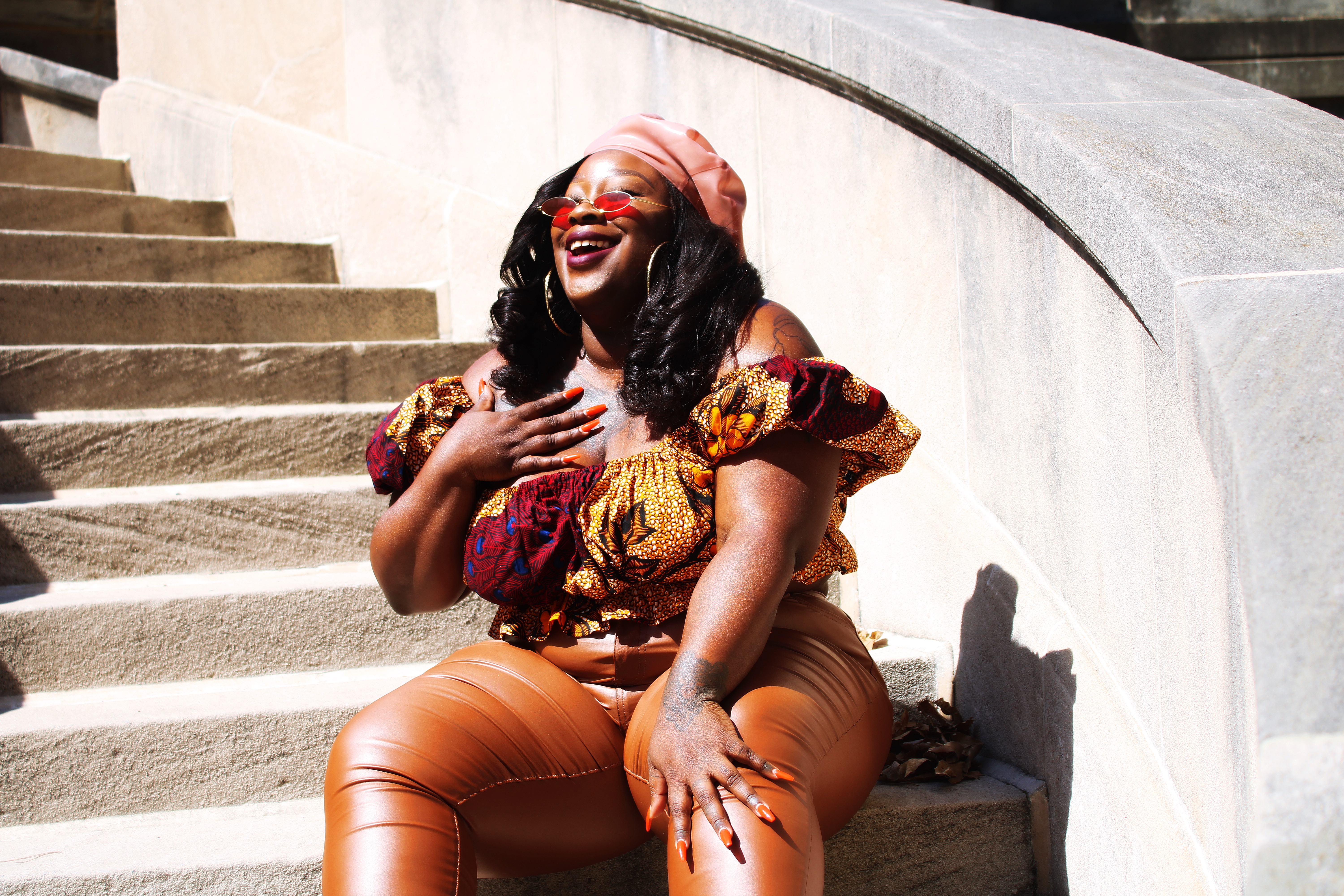 Ebony Evans '15 teaches the next generation of artists
Ebony Evans '15 is no ingénue when it comes to the arts. She has loved the arts for as long as she can remember. Ebony has been involved in theater since she was a young girl. "And I have only just gained more love and respect for it throughout my experiences with it," she said.
Ebony is well versed in the performing arts. "My major was arts theater and I focused on music as well. I have that background, that training, but I can sing a little bit everything." She also studied classical music under retired-Professor Wendell English.  "I've done some opera music and experimental. I also like to sing R and B soul music. But theater was my main track," she added.
Now, the scholar has become the instructor as an Education Specialist for the Lyric Foundation. As the Specialist Ebony trains other artists how to teach and to do administrative tasks within the classroom. But she explained the lion's share of her position is coordination. "When we hire "teaching artists" I break out our methodology and how we use that within the classroom." "This," she continued, "is really important for anyone who desires to work with the Lyric. It helps them to understand that the youth are the most important part of the program, and that this is not like some type of fluff for us to make ourselves look good. It is about the youth."
But the most exciting part of her job, she explained, is being in the community. "Introducing young people to this. It's really something that I love to do."  Through the Foundation, Ebony works with several city charter schools, Hamilton Elementary School, Cherry Hill Elementary School, and the Youth Resiliency Institute. "We also worked with New Song Academy, which is probably one of my favorites. And we're always looking to reach and connect with more schools."
Ebony believes the arts are human's life force and can transform the minds of children—how they see themselves and the world around them. "It's very important for me to make sure that when we are creating any type of art that we let children know this is about your voice. This is about what's important to you because that's also important to us. That is the most important thing. They're leading the revolution right now. They are the leaders of tomorrow and the leaders of today.
Ebony gives credit for her success and her experiences to the "incredible teachers" she had at Coppin. "They were pivotal and important to my experience. They made sure that I did not just grasp concepts, but that I knew that there are opportunities ahead for me. They poured into my life outside of Coppin too." And so, she said, she would be remiss if she did not "give shout outs." "I had the most incredible experience one could have in college. I had the amazing Dr. Garey Hyatt, retired-Professor Amini Courts, Professor Linda Day- Clark, and Dr. Judith Willner."