Next Steps for Admitted Students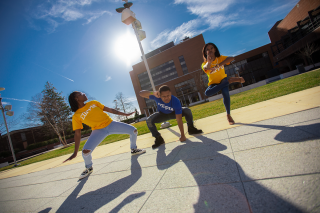 Congratulations on being admitted into Coppin State University!
There are a few steps you need to take in order to secure your enrollment at Coppin.
Contact Admissions with Questions
We're here for you! You can count on us to guide you through every stage of becoming an Eagle. If you have any questions along the way, contact us! Check back here frequently as new information about next steps will be added regularly.
Admissions Office: admissions@coppin.edu | 410.951.3600
Connect with Admissions Counselor
For Summer Academic Success Academy (SASA) Students
Please note that if you were admitted to the Summer Academic Success Academy (SASA), you should review the SASA website.