Mon - Fri: 8:30 am - 5:00 pm
Health and Human Services Building, Suite 349
Hometown: St. Stephen, South Carolina
High School: Timberland High School, St. Stephen, South Carolina
Graduate Schools: Coastal Carolina University - M.A. Liberal Studies, 2019
B.S. Applied Psychology, 2008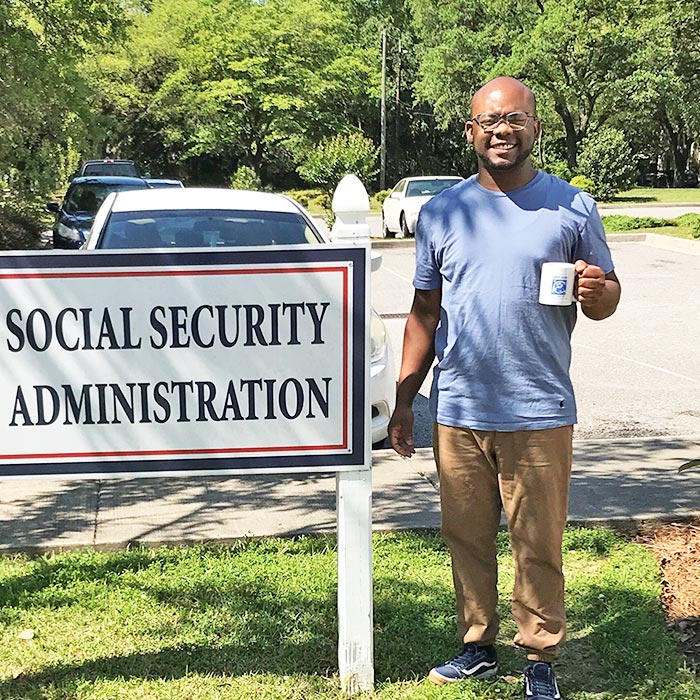 Maxwell Graham is an administrator at the Social Security Administration (SSA) in Baltimore, Maryland, and is responsible for determining eligibility for retirement, survivors, and disability insurance benefits.
"While in the Honors Program at Coppin State University, I was able to develop the interpersonal skills that have allowed me to connect with people from diverse backgrounds. Not only did I develop my ability to address a local audience, but I also learned how to reach and communicate effectively with regional and international audiences."
Maxwell put those skills to work in his most recent entrepreneurial endeavor. As a graduate intern at The Georgetown Innovation Center (Georgetown, SC), his work with the Center's corporate partners in that area sparked a desire to create his own business plan for tiny house communities. He has presented this development concept to officials in the local Georgetown community as well as those in Conway, South Carolina.
"The Honors Program encouraged the continuation of (my) education beyond the undergraduate experience, and I have found that immensely rewarding. I am forever grateful to be an Eagle (as) the urban educational experience gave me a fresh perspective on my life choices."