Division of Institutional Advancement
The Nest Giving Club
Mon - Fri: 8:30 am - 5:00 pm
Miles Connor Building, 3rd Floor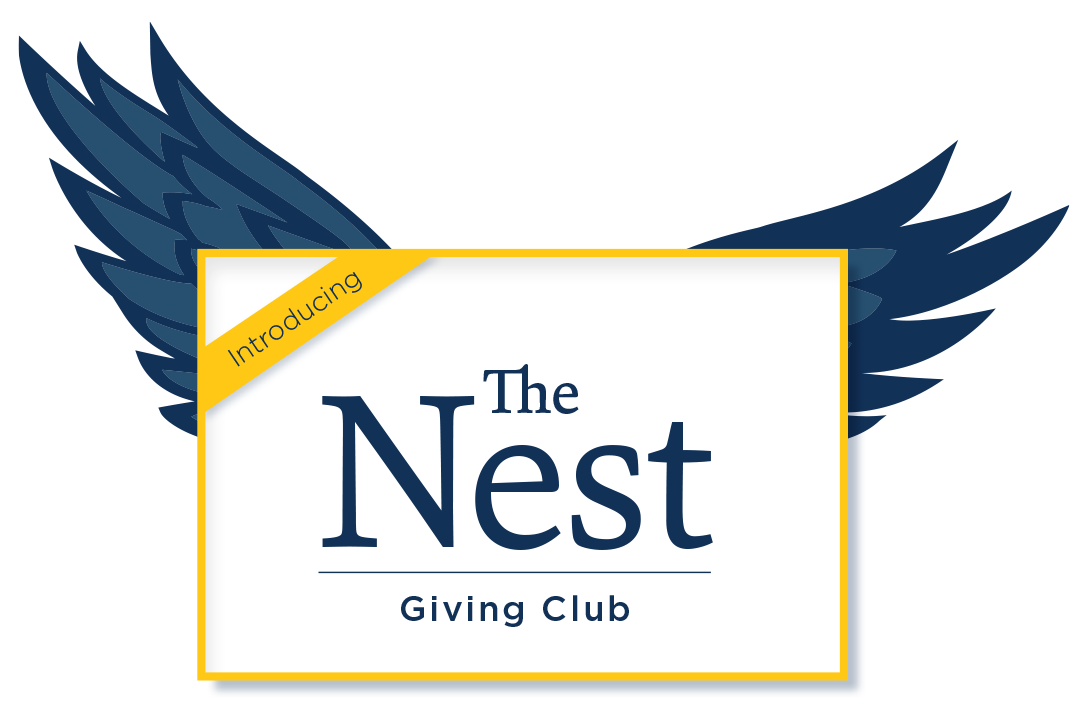 The Nest Giving Club was created for Coppin State University supporters who help fuel our mission of providing educational opportunities while promoting lifelong learning for a multi-generational student population.
Join the Nest Giving Club

We are asking you to make a commitment of $10,000. This can be made as a one-time gift or split into a customized payment plan over five years. Gifts can be designated to support the area of the University that is the most significant to you. 
For more information on joining The Nest Giving Club, please contact:
Sheronda Booker
(410) 951-3824
sbooker@coppin.edu
Your Impact

Your investment in The Nest giving club provides the foundational commitment to Coppin's vision and future of being a university of choice. Our stakeholder support is key to maintaining a strong reputation as an innovative education leader committed to providing transformative, student-centered learning opportunities and experiences.
Your gift will help provide:
Scholarships
Fellowships
Curriculum enhancements
Experiential learning & internships
Opportunities to study, work, and volunteer abroad
Your contribution will help support:
Funding for student-athlete scholarships
Advancing robust health and wellness programs
Expanding injury prevention, recovery, & rehab resources
Enhancing athletics equipment & facility improvements
Improving team transportation
Your gift will help to enhance:
Teaching and research excellence
Endowed professorships and chairs
Clinical, academic, and field research
Funding for research teams
Your contribution will help support:
Academic programming
Capital and facility improvements
Community outreach and engagement
Funding for strategic initiatives
Professional development and continuing education
Where Your Support Goes
 Thanks to our dedicated supporters, Coppin has raised over $7.5 million over the last five fiscal years to provide student scholarships, facility improvements, academic & athletic programming, and experiences allowing our Eagles to soar to even greater heights. The following charts illustrate where those funds have been designated.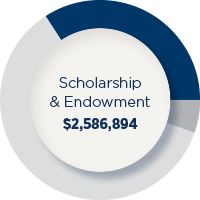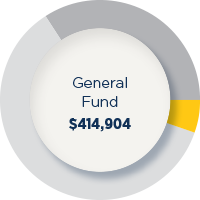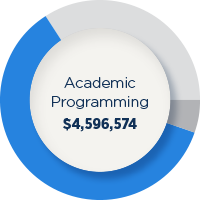 Donor Experiences & Benefits

Donors will become a part of a unique community within Coppin, and as such, gain access to exclusive events on campus as well as special opportunities to interact with our leadership, and to form connections with Coppin students.
As a giving club donor, you will enjoy these benefits:
Welcome packet and personalized acknowledgments
Acknowledgment in donor recognition materials, including Coppin's online honor roll
VIP invitations to special campus events, departmental symposiums, and conferences
Personalized campus tours
Exclusive access to pre-selected athletic events
VIP Invitations to an exclusive event with the University President