Information Technology Security (ITS)
"As cybercriminals become more cunning and sophisticated, we must become more vigilant about basic digital hygiene and protecting our data and devices – including smartphones and tablets. There are simple things everyone can do like keeping all software updated, turning on two-factor authentication, backing up data in the cloud or other removable media and making strong passwords,"

—Michael Kaiser, executive director of the National Cyber Security Alliance (NCSA).
Know How to Protect Yourself Online
In this digital age, protecting yourself online becomes more and more important everyday. At Coppin, the ITS team is here to help. We provide support for students, faculty, and staff to protect themselves online, while also protecting the digital rights of the University. Our goal is to help you take steps to stay safe online, as well as protect individual and shared information, so you can worry less about if your information is protected, and more about creating and sharing ideas with your classmates, colleagues, and students.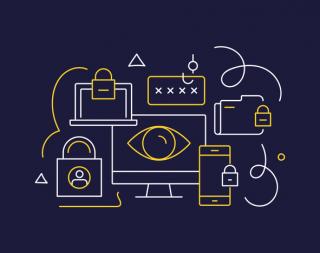 Cybersecurity Awareness Month
October is Cybersecurity Awareness Month at Coppin. Learn what you can do to become more cybersecurity aware.
Student, Faculty, and Staff IT Security Policies