Aug 24 2022
Coppin State University Welcomes Residential Students to Campus for Fall 2022 Semester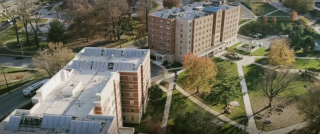 Administrators, staff, and student volunteers will welcome first-year residential students and help them move into residence halls, Thursday, August 25.
What: Move-in Weekend
Who: Coppin State University faculty, staff, students, and volunteers
When: Thursday, August 25, 2022, 8 a.m. – 3 p.m.
Where: Dedmond and Daley Halls on the campus of Coppin State University
2500 W. North Avenue
Baltimore, MD 21216
(Dedmond and Daley Halls are located adjacent to N. Warwick and
N. Windsor Avenues)
Additional Information:
Faculty, staff, and alumni are excited to welcome our new freshman, transfer, and returning residential students back to campus, Thursday, August 25 and
Friday, August 26, for the 2022-2023 academic year.
Coppin State University has two residence halls with a total of 624 beds. Families and friends will be able to assist students as they move-in. Coppin State University is a mask-optional campus, and members of our community are encouraged to wear a mask, if preferred. Social distancing is also encouraged.
Media are welcome. Members of the media interested in documenting move-in should contact Director of Communications, Robyne McCullough, at 410.591.2247, or by email at rmccullough@coppin.edu