Digital Device Ownership Program
Program Overview
This program began in April 2001 as a way to provide students access to the internet and latest technology. The purpose of the program then and now is to help students develop and advance computer literacy skills needed to succeed professionally after graduation. When students have steady and reliable access to the internet and most current technology, they have more time to develop and practice these skills.
During fall 2002, the University began offering technology grants to offset the cost of computers and laptops. The University continues to offer these grants to students. As part of this program, students must pay fees each semester for their device. We determine these fees based on current costs of the devices we have available. After paying the fees for 4 semesters, students can fully own their digital device with the addition of 1 final buyout payment of $50.00.
How to Lease a Digital Device
The IT Student Services Center keeps stock of digital devices, like laptops and tablets, for students to lease. Interested? Here are the steps to get a device!
Visit or contact the IT Student Services Center.
Complete an initial payment form and payment to the Cashier's Office on the 2nd floor of the Miles Connor Administration Building. 
Bring your initial payment form with initials from the cashier, receipt, and Eagle Card to Room 400 in the Science and Technology Building during your scheduled time—Wednesday, Thursday, or Friday at either 9:30 am or 1:30 pm.

The University accepts all major credit cards, cash, money orders, or cashier's checks as payment.

Wait for additional instructions on how to pick up your device when it's ready! Be sure to bring your Eagle Card when you come to pick up. 
Available Devices
The University maintains stock of digital devices that students can lease for academic, personal, and professional use. Currently, devices available for lease are: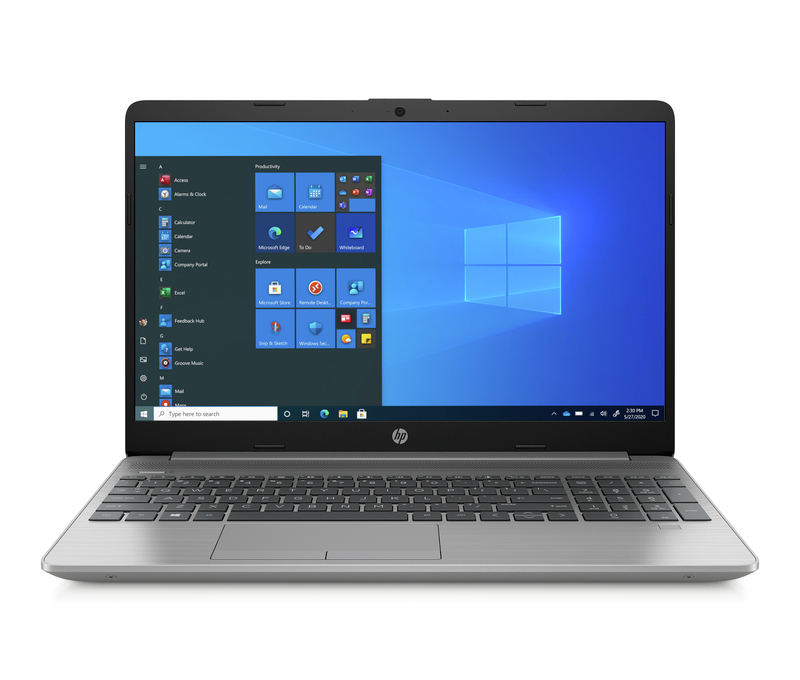 HP 250 G8 Notebook PC
Intel i7-1165G7 processor
8GB memory
256GB SSD
14.0" 1920x1080 non-touch display
Intel Iris X Graphics
Realtek 802.11ac wireless
Bluetooth wireless
Windows 10 pro 64