Emergency Blue Light Phones
It is the mission of the Coppin State University Police Department (CSUPD) to improve the human condition by providing a safe environment in which to learn, work, and visit. The CSUPD is committed to cultivating a relationship of collaboration and trust with our students, faculty, staff, and visitors by maintaining open, respectful communication and partnerships while providing the highest level of customer service and protection to our Campus Community. We will maintain the highest level of professionalism and readiness while remaining open to critique. As the vision of public safety continues to evolve, we pledge to always keep the safety of our Coppin Campus Community as our top priority. 
Mon-Thu: 9:00 am - 4:30 pm
Fri: 9:00 am- 3:00 pm
Physical Education Complex, Suite 272
Are you concerned about your or another person's immediate safety? Dial 911 or call Campus Police at 410.951.3911.
Campus Blue Light Phones
Coppin State University has installed blue light phones throughout campus. Any person on campus can walk up, use a phone, and be immediately connected to Campus Police.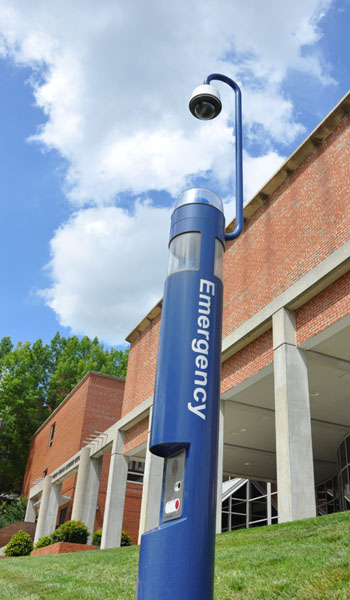 Each blue light phone has 2 buttons:
Red button to press for emergencies
Black button for getting campus information
How to Use in an Emergency
Press the red emergency button to turn on the blue light and connect to a Campus Police dispatcher
Listen for the recording that states your location
Wait 5 seconds for the dispatcher's voice
Tell your emergency to the dispatcher
At the same time you talk with the dispatcher, a Campus Police Officer comes to your location. The dispatcher stays on the line with you until the Campus Police Officer arrives. 
How to Request Information
Press the black button (note: the blue light will not turn on)
Once you connect with the dispatcher, tell them your desired information and/or assistance
Contact Us
Questions? Reach out to Campus Police at (410) 951-3900.