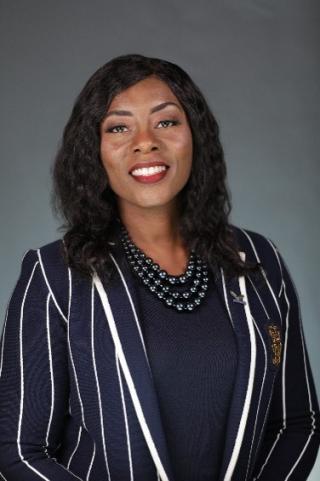 Director of Title III Programs
Miles Connor Administration Building
3rd Floor, Room 316
2500 W North Ave
Baltimore, MD 21216

Share Profile
Biography
As a dedicated higher education administrator, adjunct faculty member, and consultant Dr. Williams has a range of experience and expertise in Academic Affairs, Student Affairs and Grant Administration, which has allowed her to work with a diverse group of students, faculty, and administrators.
Prior to joining Coppin State University, Dr. Williams served as the Director of Title III Grants and Director of Student Success in the Division of Academic Affairs at Notre Dame of Maryland University. Supervised a $2.1 million dollar portfolio, the largest federal grant in the institution's 125-year history. Served as the Executive Director of Pathway to the Baccalaureate Program at Northern Virginia Community College. Supervised three Associate Directors, 32 Transition and Retention staff and program management for approximately 10,000 students. Likewise, as the Director of Retention and the Center for Access and Academic Success at the University of Maryland Eastern Shore, she led a staff of 36, and provided leadership and oversight of numerous university-wide comprehensive academic programs and services.
Dr. Williams earned her Ph.D. in Higher Education Administration from Morgan State University, received a Master of Education degree in Counseling with a concentration in Student Affairs from Southeastern Louisiana University in Hammond, La., and a Bachelor of Science degree in Psychology from Southern University and A&M College in Baton Rouge, La.