Jun 30 2023
Statement from Coppin State University President Anthony L. Jenkins on Supreme Court Ruling on Student Loan Relief Plan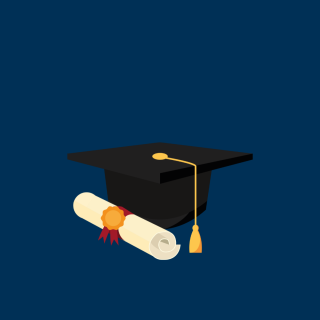 The Supreme Court today delivered a ruling that would have significantly reduced the financial burden faced by graduates across the United States and eliminated remaining debt for others.
Like many other Historically Black Institutions, Coppin State University serves a growing population of first-generation college students and adult learners who face and overcome challenges in the classroom and in life tied to their socioeconomic status.
For these students, earning a college degree is part of their journey to improving life circumstances. For the last three years, nearly 70 percent of our students were Pell eligible, meaning they have substantial financial need in order to pursue higher education.
Coppin State University is the most affordable four-year institution in Maryland, and as such, ensures our scholars graduate with as little debt as possible. We do this by providing need-based and merit-based scholarships, connecting our students with employment opportunities that enable them to learn applicable skills, and pursue programs and initiatives that do not inflate the cost of a college education.
This summer, we launched our Summer Soar program that rewards students who have passed 30 credit hours between the fall and spring semesters, by covering their tuition (in-state or out-of-state) for up to six credits during the summer months. This helps reduce the debt burden for students and help them earn their degree in four years.
Coppin State University is committed to equipping leaders of tomorrow with the skills, financial knowledge, and economic opportunities necessary to achieve upward economic mobility for themselves and their families, and to positively contribute to the growth of our state and national economies.
The ability for graduates to meet the basic needs of their families, and contribute significantly to our economy, will be impaired by paying back significant debt in an economic climate marked by higher interest rates and a higher cost of living.
Anthony L. Jenkins, Ph.D.
President, Coppin State University