Apr 4 2022
Media Advisory: Coppin State University to Partner with Baltimore Orioles, Major League Baseball for Play Ball Initiative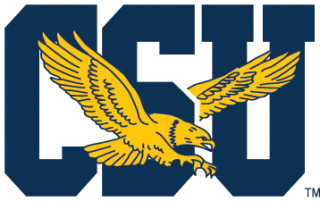 BALTIMORE – Coppin State University's baseball team, Baltimore Orioles, and Major League Baseball will host a free event to introduce children to an event on Saturday, April 9 to teach them more about baseball and softball. The event, for boys and girls ages 5 through 12, will begin at 9 a.m. at Joe Cannon Stadium in Hanover, MD, with check-in beginning at 8:30 am.
Coppin State University baseball players and coaches will guide participants through sports drills and other activities meant to build their skills. This also serves as an opportunity for Coppin State University to engage with the community, through athletics.
"Baseball is a wonderful sport that has brought generations of people and communities together, for decades" said Coppin State University President Anthony L. Jenkins. "Our goals in this partnership are to allow our student-athletes to share their love of baseball and allow the next generation to aspire to follow their example: following their passion, playing sports at the collegiate level, and maintaining a commitment to academic excellence. Our hope is that Coppin State will one day have a field where we can host home games and more youth-engagement events that could bring more people to our campus to visit, to study, and pursue a Division I athletic career."
All participants will receive a free PLAY BALL t-shirt, wristband, and bat and ball set to take home.  Participants and their families are encouraged to stay and watch the Coppin State Eagles take on Norfolk State University in a 12 p.m. doubleheader, following the event.
"We are so excited to have been selected by Major League Baseball to host this signature event in collaboration with the Baltimore Orioles," said CSU baseball head coach Sherman Reed. "Coppin State Baseball has fostered a culture of community engagement within our program. Our student-athletes are thrilled to have the opportunity to participate in this worthwhile activity for our youth. The earlier we can capture kids by introducing them to the great game of baseball and softball, the better the chance we have of getting them hooked."
The Play Ball Series relaunched in March, after a hiatus during the COVID-19 pandemic. David James, Major League Baseball's vice president for baseball and softball development says 2022 is an opportunity to extend the reach and influence of baseball in all communities.
"Pre-COVID, we had plans to hit almost a dozen HBCUs," James said. "And then, obviously, the world changed a little bit. We're getting back to this early in the season and making sure that we go to communities where we don't necessarily play and make sure that we come to these communities and give kids an opportunity to participate in our sport."
Visit www.PLAYBALL.org/events to reserve your child's spot. Space is limited.