Apr 20 2022
MEDIA ADVISORY: Coppin State University to Host Gubernatorial Candidate Forum April 26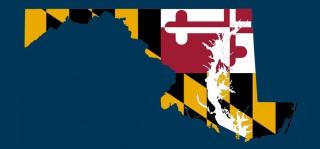 On Tuesday, April 26, 2022, from 6:00 p.m. until 8:00 p.m., the Coppin State University College of Business (COB) will host a public forum featuring 2022 candidates for Maryland Governor. The event, which is being sponsored by the COB Center for Strategic Entrepreneurship, will provide a forum for the candidates to discuss issues related to economic development, strategic investment, and economic empowerment, statewide and in West Baltimore. Kelly Swoope, anchor for WMAR 2 News, will serve as moderator. 
"It is important as we prepare to vote for the next Governor of Maryland that people whose lives are shaped by policy decisions in Annapolis have a chance to hear and understand how the candidates plan on leading our state and investing in Baltimore," said President Anthony L. Jenkins, Ph.D. "Baltimore is the economic engine of the state. As an anchor institution in West Baltimore, Coppin State University is committed to doing what we can to help revitalize this corridor on North Avenue and give our neighbors the skills and knowledge they need to make informed choices for their future." 
Candidates confirmed to participate in the forum are: Rushern Baker, Jon Baron, Peter Franchot, Doug Gansler, Wes Moore, and Tom Perez.  
What: Maryland Gubernatorial Candidate Forum  
When: Tuesday, April 26, 2022, 6 p.m. – 8 p.m. 
Where:  Coppin State University 
James Weldon Johnson Auditorium 
2500 West North Avenue 
Baltimore, MD 21216 (Map) 
The Gubernatorial Forum will be streamed online at www.coppin.edu/watch.
Members of the public should register to attend the forum in-person here: https://bit.ly/CoppinForum 
Members of the press should RSVP to Robyne McCullough, CSU Director of Communications by 12 p.m. on April 26th. 
The forum precedes the annual Economic Inclusion Conference at Coppin which will be held virtually on April 28 and April 29, 2022. Register for the Economic Inclusion Conference by visiting www.bit.ly/EICAC2022.