Jul 7 2021
Joshua E. Humbert Joins Coppin State as New VP for Institutional Advancement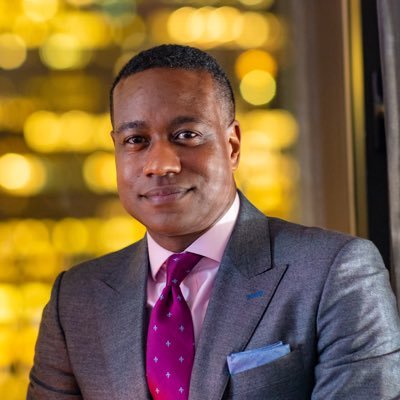 Mr. Joshua E. Humbert joins Coppin State as the vice president for Institutional Advancement. Mr. Humbert has over 20 years experience in philanthropic strategy, fundraising, and advancement.
Mr. Humbert's career started at Jubilee Housing Holdings as the Associate Director of Development - $50M campaign. He has held other positions such as Regional Director of Development, for the Boys and Girls Club of Greater Washington, Director of Emerging Markets, at the University of Maryland - Great Expectations $1B Campaign, Leadership Gifts Director at Spelman College - $150M Campaign, VP of Philanthropic Strategies & Major Gifts, at The National Urban League and most recently, Director of Philanthropic Strategies for The Center for Financial Planning, CFP Board.
Mr. Humbert has also engaged in board development, budget management, marketing, communications, and strategic planning for various nonprofit institutions and corporations. Joshua is one of nine African American men who hold a master's degree in philanthropic studies from Indiana University, Bloomington. He earned a bachelor of arts degree in political science from Norfolk State University.
"This is a pivotal time in Coppin State University's history, and I am confident that Joshua Humbert is the person to lead our Office of Institutional Advancement into the future. He is an experienced fundraiser that will be central in continuing efforts to expand and elevate our culture of philanthropy on and beyond campus," said Anthony Jenkins, President of Coppin State University.