Apr 24 2023
Governor Wes Moore Announced as 2023 Commencement Keynote Speaker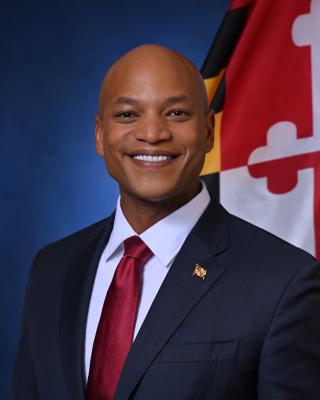 BALTIMORE – Coppin State University today announced that Governor Wes Moore the 63rd Governor of Maryland will deliver the keynote address to more than 400 graduates, their families, faculty, and university supporters during the 2023 Commencement ceremony, scheduled for May 19, 2023, at 9 a.m.
"Governor Moore exemplifies our mission, values, and educational ideology through his steadfast leadership, and commitment to expanding access and opportunity to every Marylander. This is a historic moment, and we are honored he has chosen Coppin State University to deliver his first commencement address as Maryland's first sitting African American Governor", said Coppin State University President, Anthony L. Jenkins. "His words will inspire and uplift our graduates as they prepare to leave Coppin and conquer the world." 
Coppin State University is the University System of Maryland's urban HBCU. Nationally recognized for its degrees in business, health care, social work, psychology, teacher education, and STEM. Coppin State University serves a diverse, multi-cultural, multi-generational student population, providing educational opportunities for students from all socioeconomic backgrounds, while fostering lifelong learning, leadership, social responsibility, as well as civic and community engagement in its students. 
"Coppin State University is a model for excellence in higher education, expanding opportunity in our communities, conducting cutting-edge research in our state, and nurturing the dreams of young people," said Gov. Moore. "It is my honor to speak at this year's commencement ceremony and to be part of a major milestone in each graduate's journey to make a difference in this world." 
Governor Moore was born in Takoma Park, Maryland in 1978. He graduated with an associate degree from the Valley Forge Military Academy and College in 1998 before commissioning as a second lieutenant in the U.S. Army. He then went on to earn his bachelor's degree in international relations and economics from Johns Hopkins University, where he graduated Phi Beta Kappa. During his time at Johns Hopkins, Governor Moore was the university's first Black Rhode's Scholar. He also earned a master's degree in international relations from Wolfson College at Oxford.
Governor Moore deployed to Afghanistan in 2005, as a captain with the 82nd Airborne Division in Afghanistan and served as a White House Fellow upon returning from combat.
Governor Moore has written several best-selling books, including "The Other Wes Moore," a story about the fragile nature of opportunity in America, and "Five Days," which chronicles life in Baltimore in the days following the death of Freddie Gray in 2015.
Governor Moore built and launched a Baltimore-based business called BridgeEdU, which reinvented the freshman experience for underserved students, to increase their likelihood of long-term success. He also served as CEO of the Robin Hood Foundation for four years.
Coppin State University Commencement  will be held May 19, 2023, at 9 a.m., at the Physical Education Complex Soccer Field, at Coppin State University. More information can be found at https://www.coppin.edu/student-life/commencement