Oct 25 2023
Coppin State University Receives $1 Million to Train Special Education Teachers in Maryland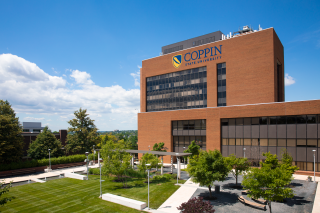 BALTIMORE – Coppin State University today announced an award of $1 million from the U.S. Department of Education to support and train educators to improve overall reading, math, and social emotional outcomes for school-age children with disabilities in Maryland, including children of color and those who are multilingual.
Project POSE (Preparing Outstanding Special Educators) will train and support nearly two dozen aspiring educators as they earn all certifications and credentials needed to teach students with disabilities in grades 1-8 in Maryland.
The Maryland State Department of Education (MSDE) reports that in 2022, 12 percent of students enrolled in Maryland public schools had a disability. MSDE also reported nearly 64 percent of children with a learning disability were children of color, and 50 percent of children with an emotional disability were identified as Black or African American.
"Coppin State was founded as a training ground for those who educate generations of students. It is only natural that we continue that tradition by developing a model of excellence for inclusive education and fill a need that exists across our state," said Anthony L. Jenkins, president of Coppin State University. "Training more teachers from diverse backgrounds helps build connections with our children, bolster their confidence, improve their academic achievement, and provide them with skills that will help them thrive well into adulthood."
Assistant Professors Nicole Anthony, Ph.D. and Anita Weisburger, Ph.D. of the Coppin State University School of Education will lead Project POSE and will work with the National Center on Intensive Intervention to strengthen the existing special education curriculum at Coppin State University to include additional evidence-based and best practices critical to the development of all school-aged children with disabilities. 
Aspiring educators who complete the degree program will graduate with a Bachelor of Science degree in special education. Scholars will also engage in professional development opportunities, diverse field experiences, and mentorship.
The first cohort of 10 future educators begin their studies at Coppin State University during the 2024-2025 academic year and are expected to graduate in Spring 2026. The second cohort of 10 students will enter Coppin State during the Fall 2025 semester and complete the program in Spring 2027.
Prospective students interested in the program should contact Nicole Anthony, Ph.D. at 410.951.6448 or nianthony@coppin.edu.