May 19 2023
Coppin State University Celebrates More than 450 Graduates During Spring 2023 Commencement Ceremony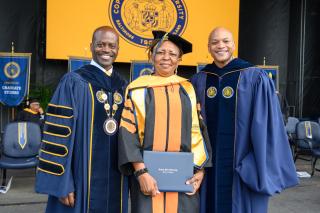 BALTIMORE – More than 4,000 people today gathered to celebrate the newest graduates of Coppin State University in a ceremony punctuated by the first commencement address delivered by Governor Wes Moore while in-office, and the awarding of more than 450 bachelorette, master's, and doctoral degrees.

Governor Moore and Coppin State University President Anthony L. Jenkins, Ph.D. were joined on the platform University System of Maryland Chancellor Jay A. Perman, and University System of Maryland Board of Regents Chair, Linda R. Gooden, along with Coppin State University administrators.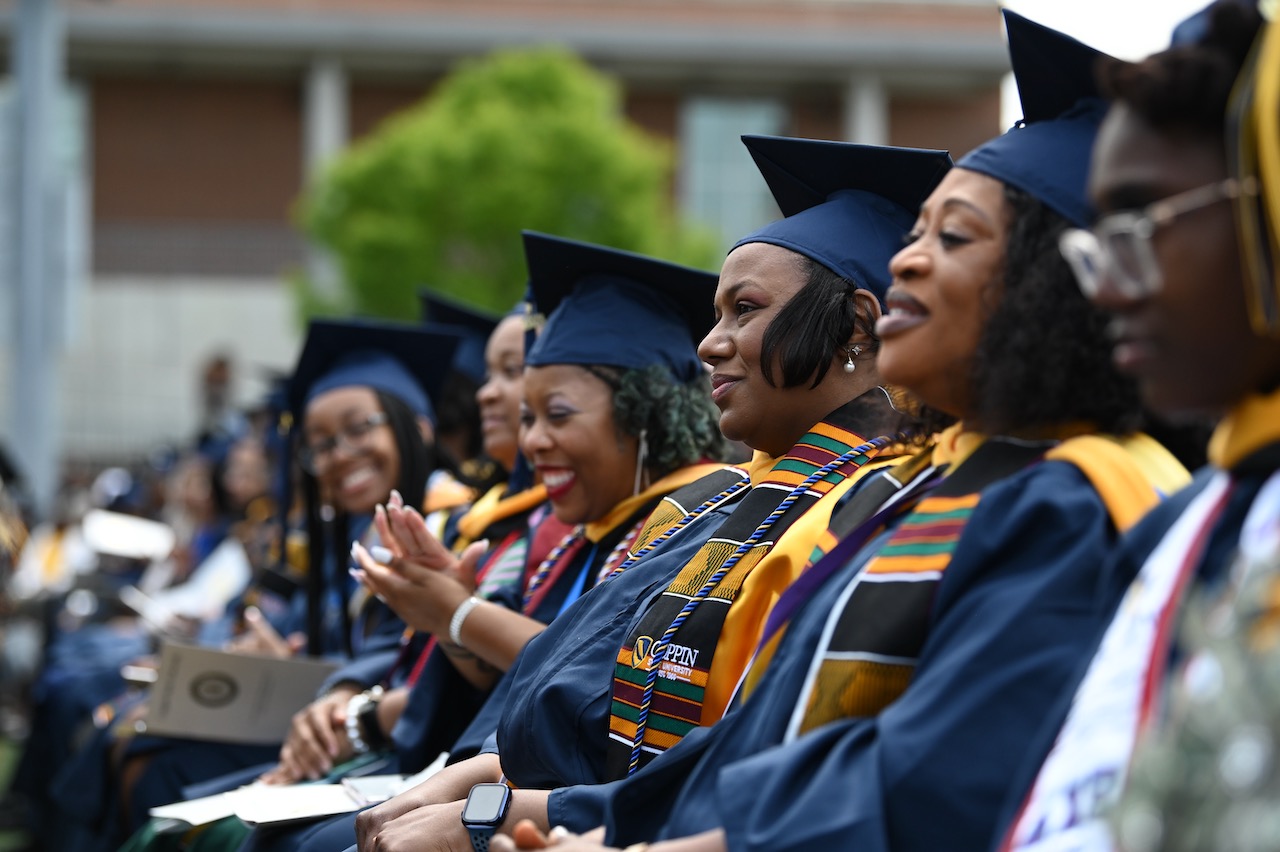 In his keynote address, "The Strength to Serve," Governor Moore encouraged the more than 450 graduates to continue in the tradition and spirit of service instilled in them by Coppin State. As an anchor institution, Coppin State seeks to serve communities across Maryland, and to solve problems confronting society at-large through transdisciplinary research and scholarship. Governor Moore also called on students to discover the different ways that they will serve the world.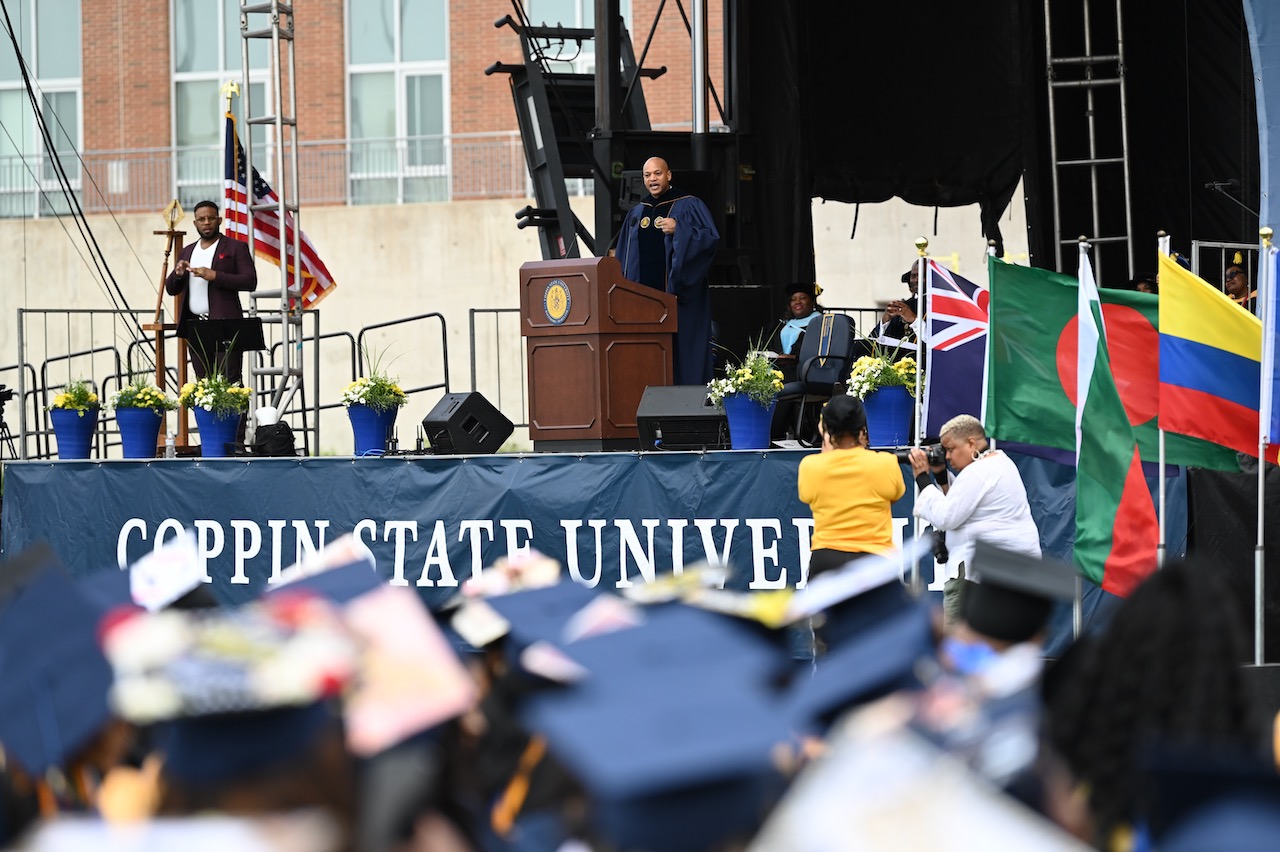 "This institution is founded on the premise that if you improve your mind, you can improve society," Governor Moore told the crowd. "When you serve, you start to view every problem as an opportunity. When you serve, you connect with the world. When you serve, your tribe becomes larger than you could have ever possibly imagined. And service is sticky: people who serve together stick together—and build friendships across backgrounds."
 
Governor Moore also spoke on the significance of his speech, saying "I move intentionally, and it should not be lost on anybody that the very first commencement address that I'm giving as the 63rd governor of the State of Maryland is at Coppin State University." He also discussed his support for the university, adding, "I will stand with Coppin always."
At the conclusion of his speech, President Jenkins presented Governor Moore with the Coppin State University Presidential Medallion, which recognizes extraordinary leadership, service, and contributions to Coppin State University that reflect the university's values and commitment to nurturing potential and transforming lives.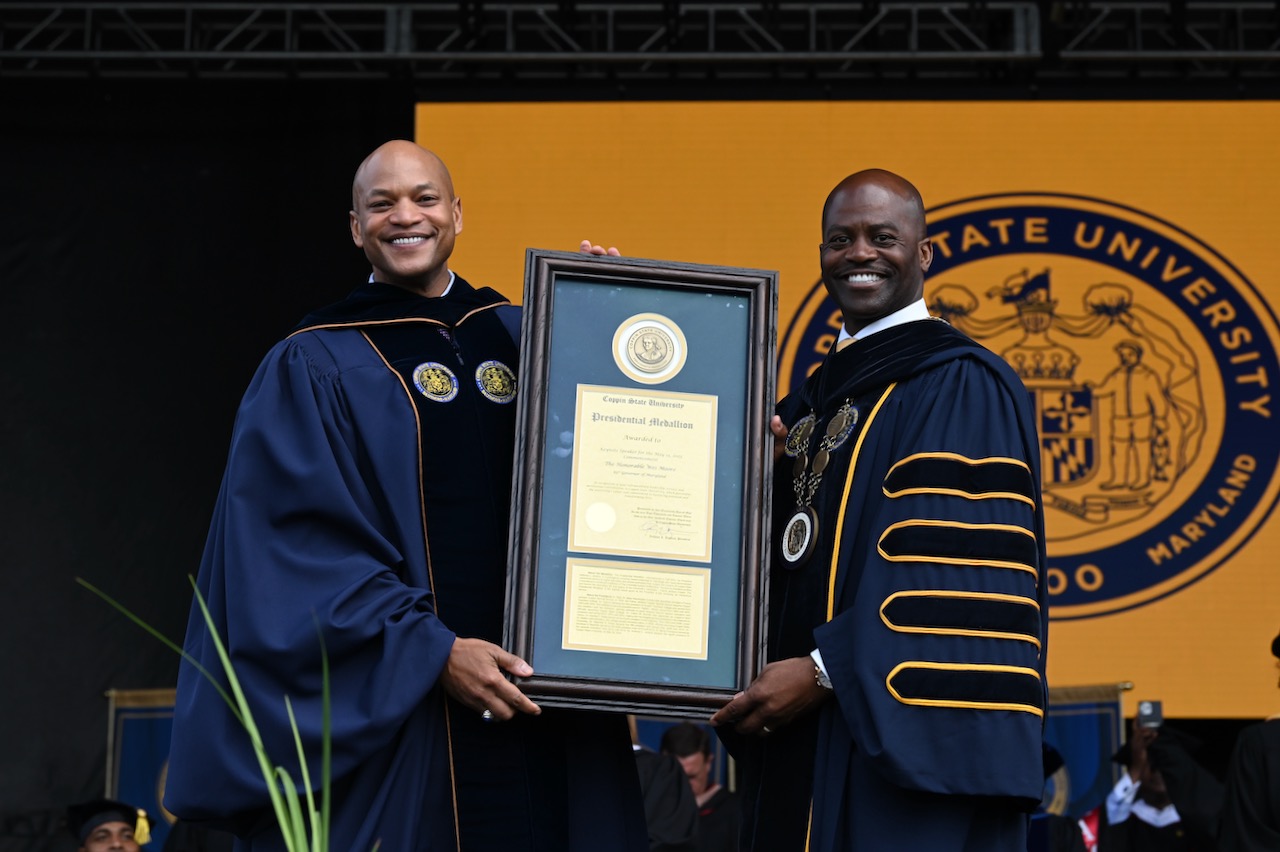 The graduates who participated in the spring commencement ceremony pursued a range of disciplines and reflect Coppin State's diverse, multigenerational and multicultural student population. In the Class of 2023, the youngest graduate to receive their degree is 19 years old, while the oldest graduates are 68 years old. During his address, President Jenkins paid tribute to the hard work, resilience and commitment of Coppin scholars, and challenged them to draw upon that spirit in the journey ahead.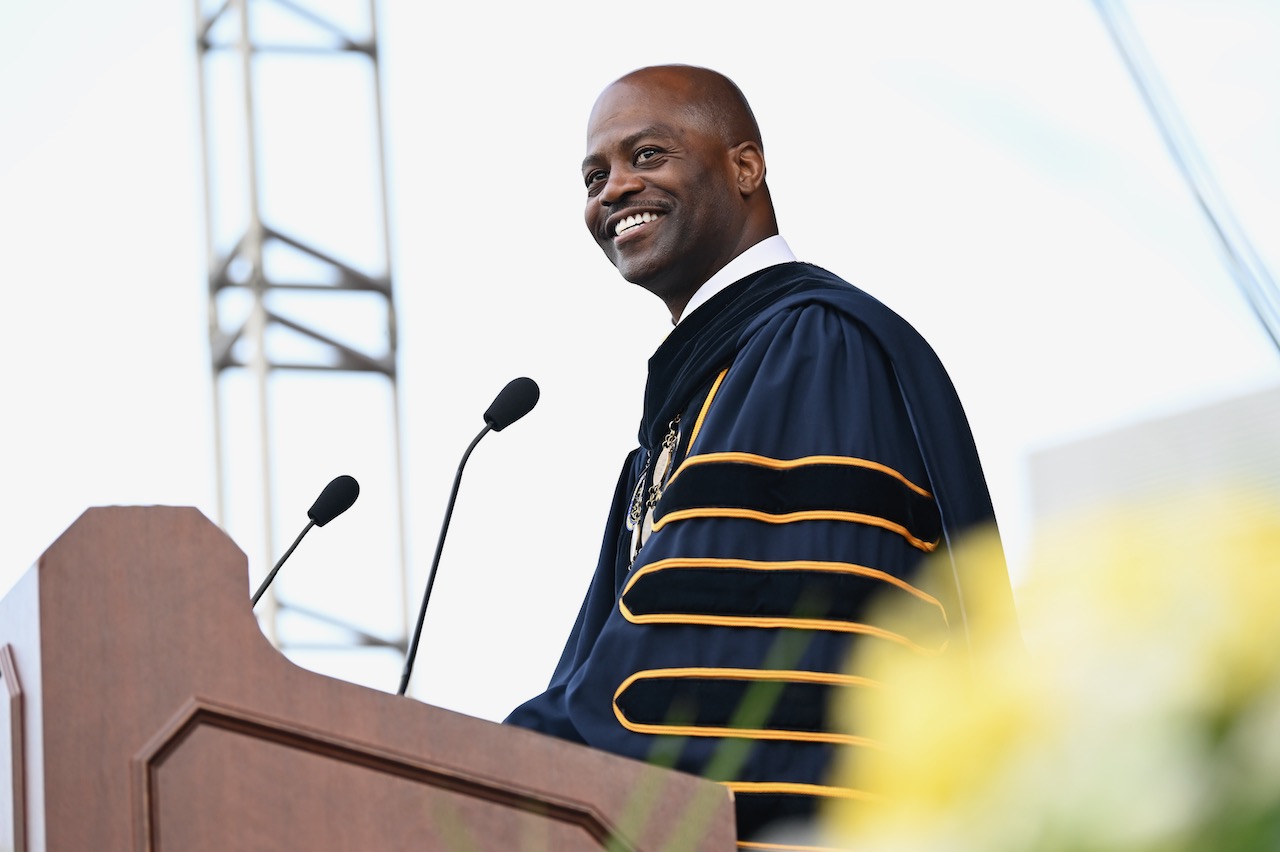 "Today marks a transformational milestone in your incredible journey, and as you continue to grow and evolve, I challenge each of you to chart a course that brings you fulfilment" said President Jenkins. "Know that the journey ahead will not always be easy…you will encounter some highs and lows. Despite what you may face in life, never give up, and never stop believing in you!"

The ceremony began with graduates processing from the campus library to the field, led by President Jenkins, and Christa Gilliam, Ph.D., chair of the Department of Social Work, who served as Grand Marshal. This tradition has graduates walk across campus, while passing the statue of the university's namesake, Fanny Jackson Coppin, who was an educator, missionary, and the first African American school superintendent of the United States.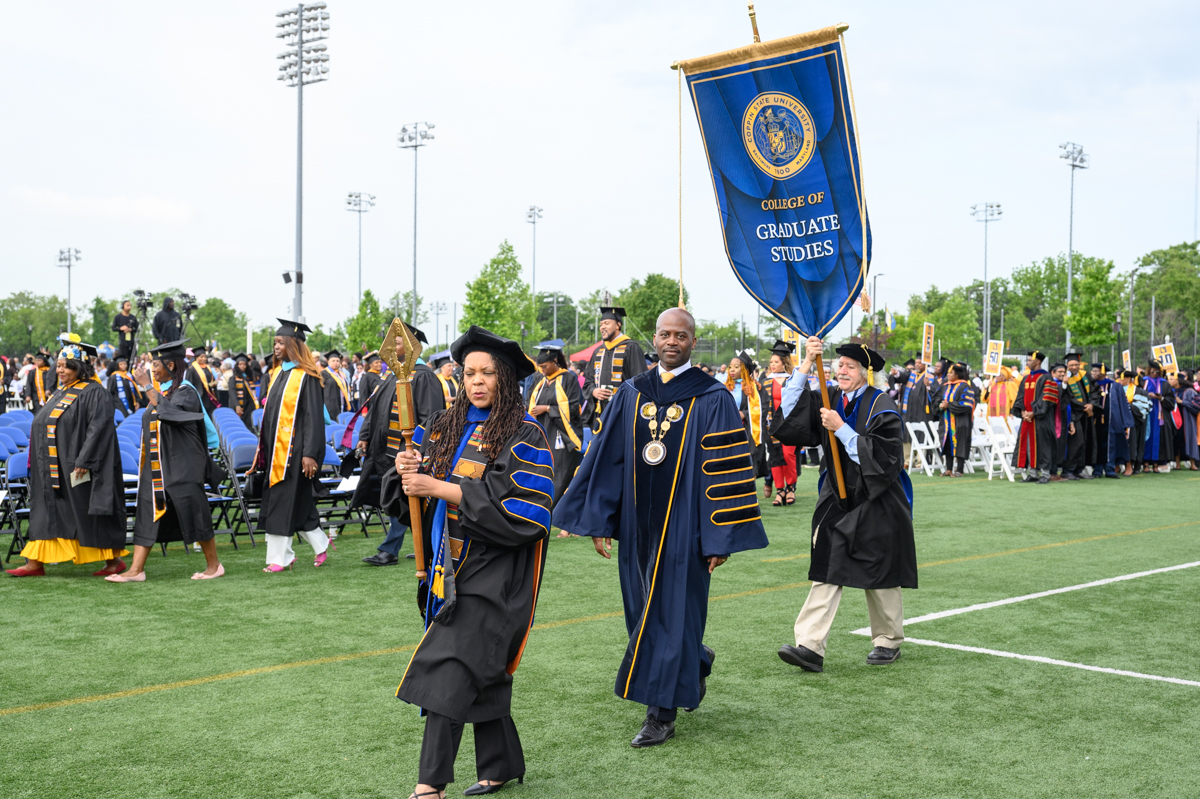 During the ceremony, three graduates were commissioned as second lieutenants in the United States Army and Army National Guard. President Jenkins and Governor Moore are both U.S. Army veterans.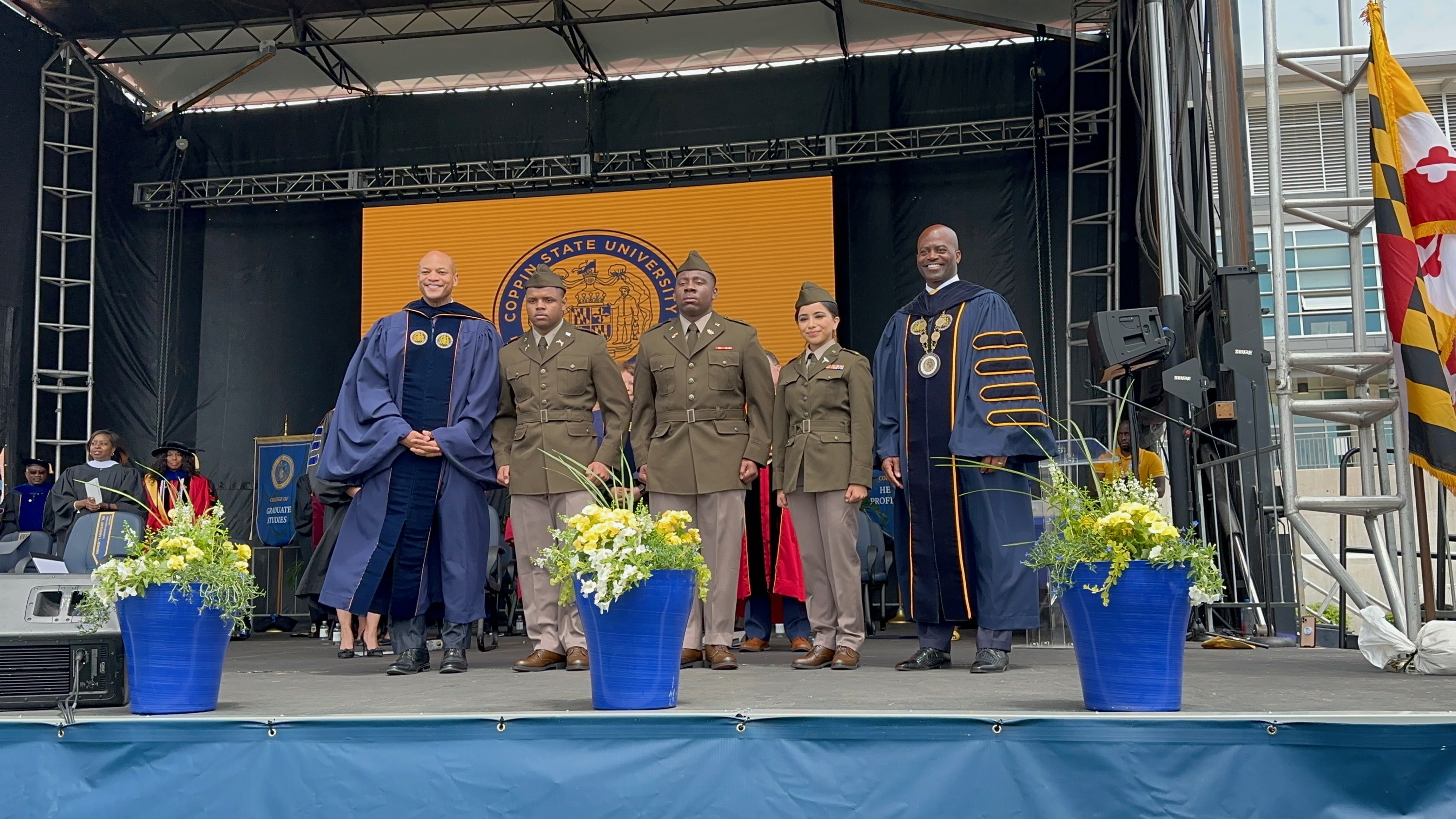 Additionally, 60 Coppin State alumni returned to celebrate the new graduates, including the Class of 1973, which celebrated 50 years as alumni, and the class of 1958, which celebrated the 65 years as Coppin State alumni.