May 20 2022
Coppin State University Celebrates Graduates During 2022 Commencement Ceremony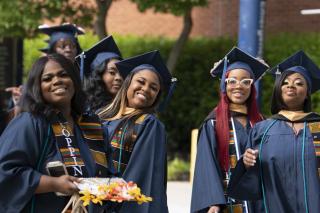 BALTIMORE – Coppin State University welcomed more than 300 graduates, and more than 2,000 guests in-person for the first time since 2019 on Friday, May 20. The ceremony took place on the soccer field of the University's Physical Education Complex. President Anthony L. Jenkins, and Grand Marshal, Ronald C. Williams, Ph.D. led the procession of graduates from the Parlett L. Moore Library to the Physical Education Complex soccer field.
For the first time, their route included walking past the statue of Fanny Jackson Coppin, an educator, advocate, and leader who was born into slavery, and built her career and a legacy educating African Americans.
"Commencement was a chance for our graduates to reflect on their accomplishments. This celebration was also confirmation their hard work, tears, sleepless nights, and sacrifices were well worth it," said President Jenkins. "It was my honor to shake their hands as they received their diplomas and congratulate them on a job well done. I have no doubt the Class of 2022 will do great things as alumni of this great institution and continue to make us Coppin Proud."
Baltimore Police Department Deputy Commissioner Sheree Briscoe, a Coppin State University alumna, ('20) delivered the commencement address, sharing her journey as a young mother, and challenges she faced on her road to becoming the first African American woman promoted to the rank of deputy commissioner.  She reminded the crowd gathered for Commencement, that there are no limits to what they can achieve if they focus and refuse to give up on themselves.
"The hardest part in any journey is turning your dream into reality; your presence here today signifies your commitment to fulfilling your dreams. Align your thoughts, conversation, actions to achieve your goals," Deputy Commissioner Briscoe advised the graduates. "You are enough for the challenge or opportunity so use your disappointments, setbacks, and distractions as fuel for your journey. You are the dream realized, you are the prayer answered, you are the unexpected solution. You are the answer."
President Jenkins was joined by University System of Maryland Regent Mike Gill and Baltimore Police Commissioner Michael Harrison, as he presented Deputy Commissioner Briscoe with the CSU Distinguished Eagle Trailblazer Award for her contributions achievements in the Baltimore Police Department and the greater Baltimore community.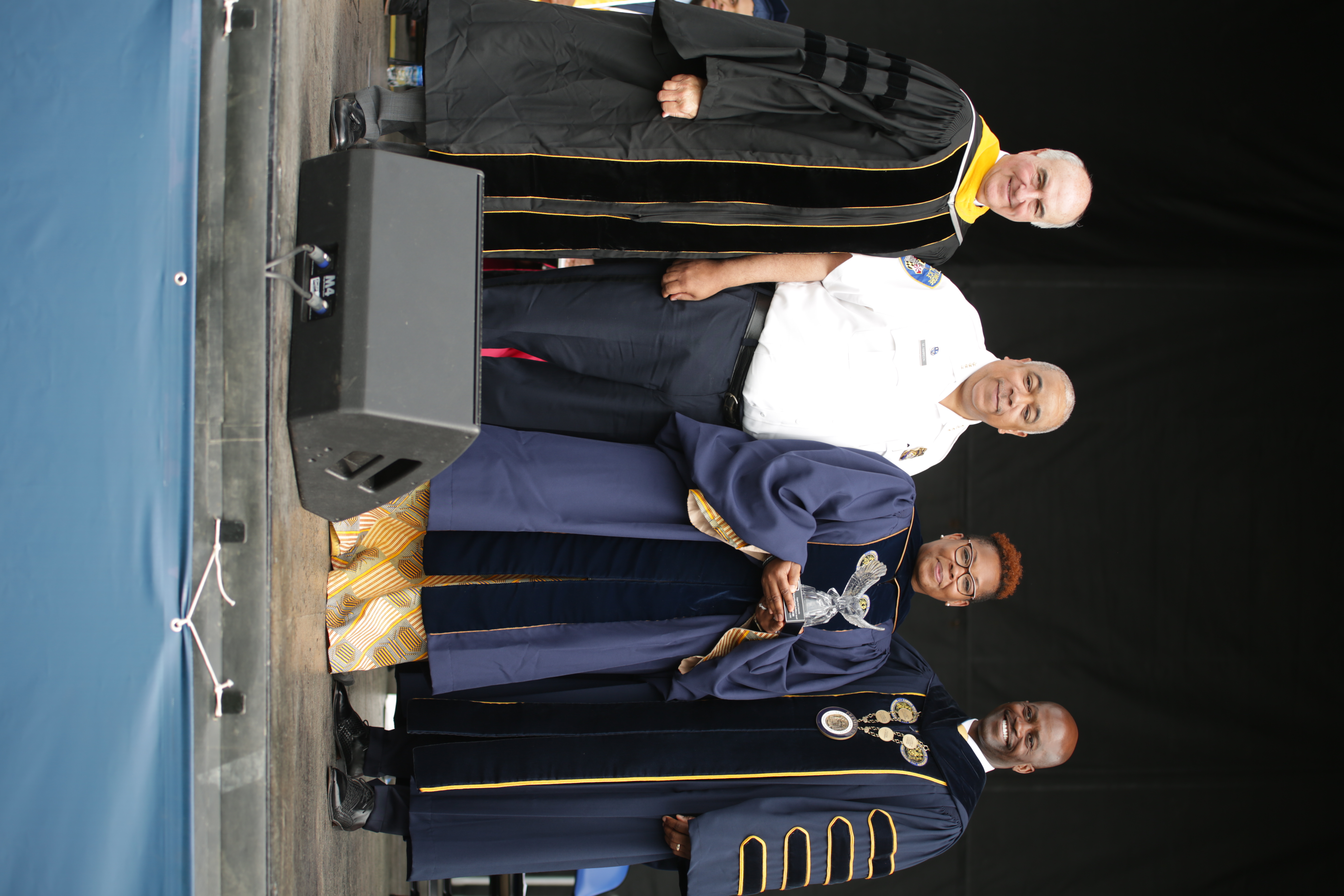 Coppin State University alumni celebrating reunions returned to campus to celebrate with the Class of 2022, including members of the Class of 1972, who donned golden robes in honor of their 50th reunion.