Jul 14 2021
Coppin Mentioned Among The Baltimore Sun's Best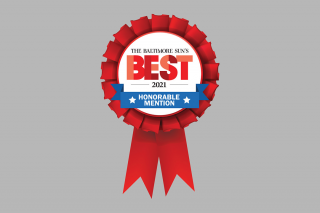 Coppin State University has earned honorable mention on The Baltimore Sun's Best of 2021 listing along with Johns Hopkins University, and Goucher College.
Towson University was named this year's best college/university.
The Baltimore Sun's readers voted on a number of categories. The winners were "recognized for outstanding service and customer satisfaction."
Read more on The Baltimore Sun's Best webpage (subscription may be required).