Mar 20 2022
Coppin State University President Announces Appointment of Executive Director for West North Avenue Development Authority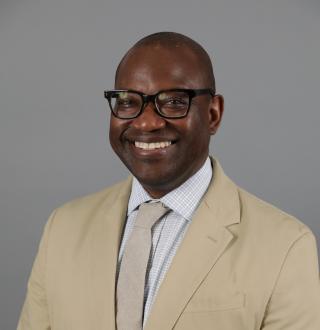 Coppin State University President Anthony L. Jenkins, Ph.D., today announced the appointment of Chad Williams as the first executive director of the West North Avenue Development Authority. The West North Avenue Development Authority, created through legislation, brings together state, local, and community partners to develop a comprehensive neighborhood revitalization strategy for the West North Avenue Corridor in Baltimore. 
Williams, a native of Washington, D.C., has spent more than 25 years developing affordable housing and economic development initiatives using data analytics, and two decades of experience leading nonprofit organizations and government agencies and engaging public-private partnerships to improve communities.  
"We welcome Chad Williams as Executive Director of the West North Avenue Development Authority," said President Jenkins. "Mr. Williams brings a depth of experience that will help strengthen relationships that will propel this collaboration forward. Our goal is to create a better quality of life for residents in Baltimore right now, and to strongly position our community for a prosperous future. I look forward to working with Mr. Williams to truly transform the community surrounding Coppin State University and beyond." 
Executive Director Williams previously served as executive director of the Southern Nevada Regional Housing Authority in Las Vegas, NV. He is a military veteran who served in the United States Marine Corps and holds a Bachelor of Arts in Political Science from the University of the District of Columbia, with concentrations in urban policy and community planning. 
"I am excited to join the West North Avenue Development Authority and engage with residents, businesses, and other key stakeholders to draw key investment to communities in West Baltimore," said Executive Director Williams. "With an anchor institution like Coppin State University championing this effort, additional collaboration with all partners, and strategic investment, Baltimore is primed to become a leader in successful urban renewal." 
The West North Avenue Development Authority plan will focus on revitalization efforts that will benefit residents, housing, neighborhoods, economic development, and transportation in communities located between educational anchor institutions, Coppin State University, and the Maryland Institute College of Art. 
Meetings of the West North Avenue Development Authority are held on the fourth Tuesday of every month. The next meeting will be held virtually on Tuesday, March 22, 2022 beginning at 1 p.m. Members of the public can view the meeting here.