Feb 24 2021
Baltimore Sun Editor Guest Lecturer for CSU Class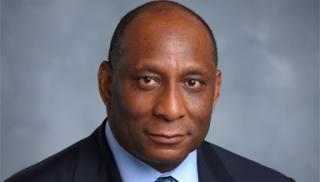 The class, taught by Vanessa Russell, an adjunct professor and former journalist, took place on Feb. 24, at 8 a.m.
As managing editor, Davis directs coverage for BSM's websites and publications that cover news in the Baltimore metropolitan area. BSM, a Tribune Publishing company, publishes website and print editions of three dailies - The Baltimore Sun, The Capital, Carroll County Times and several community newspapers and magazines. In print and online, BSM reaches 1.3 million readers each week in the Baltimore area, making it the region's most widely read source of news and information.
 
Davis began his career at The Sun, in 1980, as an Editorial Assistant before being promoted to Sports Reporter, Local Sports Editor, Assistant Sports Editor, Deputy Sports Editor, Executive Sports Editor and Assistant Managing Editor/Sports. He has had various other responsibilities as an Assistant Managing Editor, including news, budget, recruitment and staff development. He is a native of Baltimore, and a 1983 graduate of CSU. In 2020, Davis led his staff to a Pulitzer for local reporting about former mayor Catherine Pugh that led to a fraud conviction.