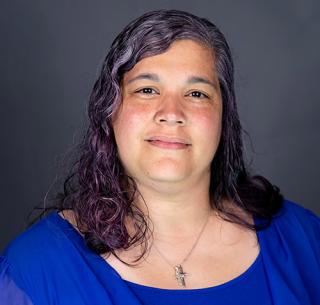 Wendolyn Velez-Torres
M.Ed.
Senior Instructional and Digital Accessibility Specialist
Science and Technology Center
4th Floor, Room 422
2500 W North Ave
Baltimore, MD 21216

Share Profile
Biography
Wendy Torres has been teaching for over 21 years and has a BA in Special Education and a Masters of Educational Leadership in Instructional Technology. She has taught at all levels from Kindergarten to Higher Ed. She is currently the Senior Instructional and Digital Accessibility Specialist and Adjunct Instructor for Coppin State University. Wendy teaches for the College of Business and the College of Behavioral Sciences. She has given numerous professional workshops for Roland Park Country School as well as the St. Francis of Assisi School, the Digital Harbor School, Coppin State University, the University of Maryland, the Online Learning Consortium and multiple professional organizations. In 2014, she was selected to appear in The Latino American Who's Who(Volume IV). This edition will appear in The Library of Congress in Washington D.C., corporate and academic libraries nationally.