Housing and Residence Life
A Place to Call Home
Everyone's college experience is different. Part of what makes Coppin so special is that there is space for everyone—and everyone's colleges experience—to belong. For many students, part of the college experience is living on campus in our residence halls. Built with students in mind, our halls are hubs of activity, programs and support designed to broaden your perspective, set you up for academic and personal success, and provide the space for experiences that enrich your life.
Living on campus at Coppin is a lifestyle. Our residential community helps residents develop and practice valuable skills and attitudes that will help you thrive long after your college journey. This experience regularly presents opportunities you can use to make your Coppin college experience more memorable, more enjoyable, and more successful.
Mon - Fri: 9:00 am - 5:00 pm
Mon - Fri: 9:00 am - 5:00 pm
Staff Always Ready to Help
Two offices coordinate on-campus living at Coppin:
Office of Housing
Office of Residence Life
Office of Housing
We are your resource to learn about on-campus housing and facilities, cost, and move-in weekend. Our staff can also handle work orders, and help guide new and returning students through the housing application process.
Office of Residence Life
Once you move in to our campus dorms, we become your main resource for dorm life, activities, and programming. Our staff makes sure you have access to residential college experiences you'll remember fondly—even after graduation.
Why Live on Campus?
Living on campus gives our students more than a place to sleep and study. It's a place where our students feel welcome, stay engaged, and leave changed. Some of your favorite college moments will be because of the relationships and friendships you created while staying on campus. 
We encourage you to stay with us. We'll focus on the details of modern and comfortable living, while you study, learn, and build lasting relationships, and have fun. You can feel confident you'll feel safe and welcome, while enjoying a space to make your own, fresh food, paid utilities, and additional amenities.
Still not convinced? Check out our top 10 benefits of staying on campus!
You are just a quick walk away from your classes, the library, your friends' rooms, the dining hall and everything else on campus. Academic and administration buildings, the minimart, athletic events, and so much more are just a short walk from your residence hall.
Research suggests students who live on campus tend to stay more active and involved in campus activities. On campus students also more likely to earn higher grades and are less likely to drop out of school than students who live off-campus.
Basic cable connectivity at no additional cost
High Speed Internet Service (WiFi) at no additional cost
24 hour laundry access, with low-cost $1 to wash and $1 to dry
Your college experience is what you make it. And we know students who live in our residence halls are more likely to get active and involved in campus organizations and activities. Coppin offers academic, social, athletic, and recreational programs—all within a short walk from your on-campus home. 
The residence halls offer students a chance to develop leadership potential. Hall government, organizations and residence hall-related employment involve students in decision-making and planning activities for the halls.
Residence halls are within a short distance from computer labs, laundry room, vending room, fitness center, mailboxes, micro-fridges, snack bar, and cafeteria.
We've designed residence hall living to meet your needs. Currently, all charges include utilities paid and all associated services. On-campus living is set up to make your life as a student extremely convenient and affordable.
One of the best things about Coppin State University is our sense of tradition. Living in a residence hall has become a part of that tradition. Students who do not live on campus at least 1 year miss out on a very valuable and fun part on the college experience.
Living on campus is a great way to meet new and interesting people. Many students form lifelong friendships with the people they meet in the residence halls. Research even suggets residential students feel more satisfied with their collegiate experience than their off-campus peers.
The residence halls are staffed with Resident Assistants (RA's) and Resident Hall Directors (RD's) who are live-in personnel available to help residents become acquainted with campus activities and resources. These staff members will counsel and refer students, ensure that maintenance issues are addressed, and help develop a sense of community in the residence halls.
Housing Work Orders
Work orders can be submitted using the EagleLINKS Self Service portal. Log into EagleLINKS and go to the Self Service menu and select Residence Life for the option to submit a work order. If you have any questions, please contact the Housing office.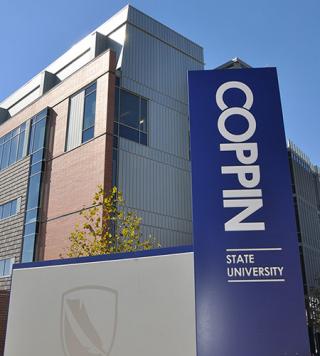 Housing Cancellation
Do you need to cancel your on-campus housing? Complete and submit the Housing Cancellation Form.