Theatre Arts Program
Alpha Psi Omega Theatre Honor Society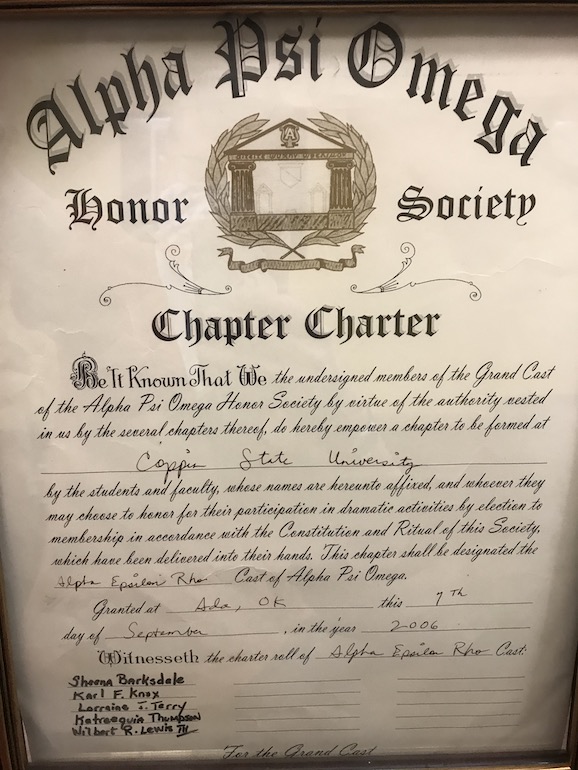 Coppin State University is a member of Alpha Psi Omega (ΑΨΩ), a National Theatre Honor Society for participants in collegiate theatre. It began in the early 20th century as result of the growing interest in dramatic arts among colleges and universities throughout America, with the aim of encouraging dramatic production at every step in a person's academic career. Alpha Psi Omega is the largest national honor society in America. Membership is open to students who are active in collegiate/university theatre at four-year institutions. Students strive to earn membership into this prestigious organization.
Contact Us
The faculty provides nurturance through instruction, leadership, mentorship, advice, and interactive learning methods to engage students in theory, scholarship, practice, and community service.  In addition to the staff and faculty listed below, we'd like to thank the following Adjunct Faculty team members too:
The Theatre Program is within the Department of Humanities in the College of Arts & Sciences, and Education.