Mon-Fri: 8:30 am - 5:00 pm
Every year we celebrate our students with a Welcome Week full of events that are all about you! We post all event updates and flyers on this page, so come back frequently to stay up on the latest. Also check your student email, because we'll send updates there too. We're so excited to see you and start this year off with Coppin Pride!

Welcome Week 2022
Take a look at what we've planned for Welcome Week, August 29 to September 2, 2022!
Playfair
6pm - 7:30pm
Library Quad
Tie Dye and Tacos
5pm - 8pm
Residential Quad
Wednesday, August 31, 2022
Winners Wednesday
3pm - 6pm
Football Field
Thursday, September 1, 2022
Throwback Karaoke
7pm - 9pm
Tawes Ballroom
Friday, September 2, 2022
Clubs and Orgs Day
1pm - 4pm
Tawes Ballroom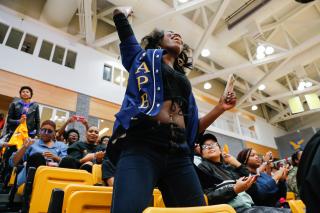 Campus Life
Get active and stay involved in campus life