Mon-Fri: 8:30 am - 5:00 pm
The Office of Student Activities and Leadership is responsible for the development and implementation of co-curricular activities, programming that will complement the academic program of studies and enhance the overall educational experience of students through exposure to and participation in social, cultural, intellectual, recreational, and governance programs. The Office is also responsible for the coordination of activities sponsored by student groups and the provision of administrative assistance and advice to classes, clubs and organizations and the student governing body.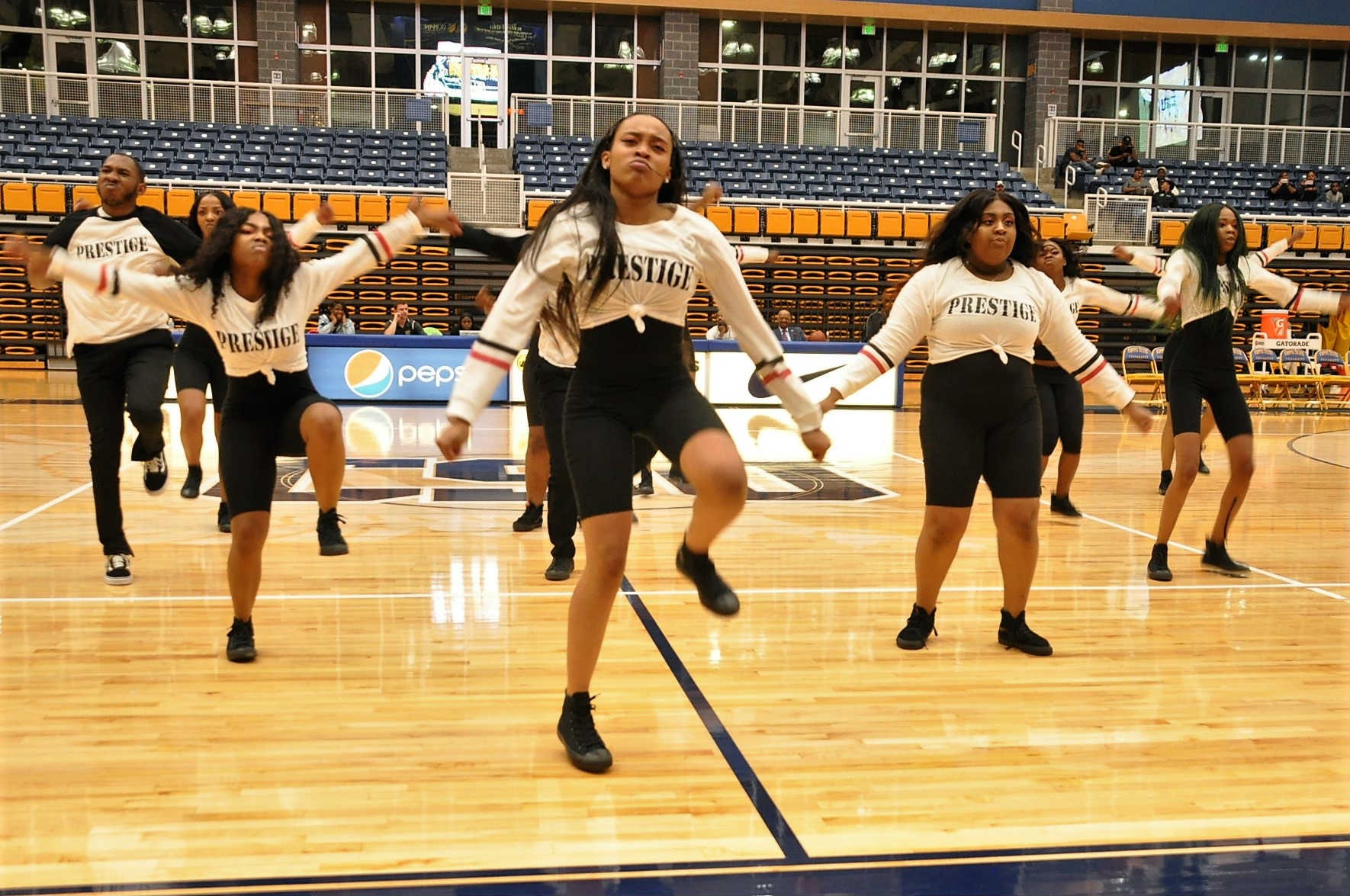 Student organizations, once approved by the office of Student Activities and Leadership, will function during the academic year only, i.e. fall semester and spring semester. Currently, CSU student organizations are only hosting virtual events due to the Covid pandemic. Feel free to follow those who have social media accounts on the platforms listed beside their names below. 
| Organization | President | Primary Advisor | Social Media |
| --- | --- | --- | --- |
| African Students Association | Fatima Savage | TBA | Instagram @coppin_asa |
| Alpha Kappa Alpha Sorority Inc., Epsilon Kappa Chapter | Kiara Northern | Jennifer Harris | Instagram - @Akaepsilonkappa |
| Bethel Campus Fellowship | James Ikegwu | Charles Betow |   |
| Chi Eta Phi Sorority, Inc. Gamma Alpha Beta Chapter | Juliette Anyiam | Ericka Smith | Instagram - @Chietaphi_gab |
| Coppin Models, Inc. | Aalaiya Smith | Trecia Smith |   |
| Criminal Justice Club | Denario Jett | Johnny Rice |   |
| Delta Sigma Theta Sorority, Inc. Zeta Epsilon Chapter | Cayla Jenkins | Denyce Watties-Daniels |   |
| Forensic Science Club | Chaylah Stevenson | Darlene Brothers-Gray |   |
| Kappa Alpha Psi Fraternity Inc., Zeta Gamma Chapter | Jonathan Sabino | Marcus Byrd |   |
| Lady Sapphires | Savannah Holman | Angie Cooper | Instagram -@csu_ladysapphires |
| National Association of Black Accountants | Jada Roy | Loretta Baryeh | Instagram - @Nabacoppin  |
| National Council of Negro Women | TBA | TBA |   |
| Omega Psi Phi Fraternity, Inc. Delta Beta Chapter | Calvin Ross | Joe Brooks |   |
| Phi Alpha National Honor Society for Social Work, Theta Rho Chapter | Kinda Phillips | Claudia Thorne | Facebook - Coppin's Phi Alpha Theta Rho Honor Society |
| Prestige of CSU | Marquette Hill | Towanda Hill |   |
| Pursuit of Christ Fellowship | Caleb Andrews | Garey Hyatt | Instagram - @pursuitofchristfellowship |
| Sigma Gamma Rho Sorority, Inc., Gamma Phi Chapter | Alanna Newby | Irving Smith | Instagram - @gammaphi_sgrhos |
| Social Work Association | KriChan Green | Christa Gilliam | Instagram - @Coppinstate_SWA |
| Society of Health Science Majors | TBA | Irving Smith |   |
| Strong Men Overcoming Obstacles Through Hard-Work (SMOOTH) | Nijhee Banks | Marcus Edwards |   |
| Student Athlete Advisory Committee | Kylie Flagler | Nichole Person |   |
| Zeta Phi Beta Sorority, Inc. Nu Gamma Chapter | Jalisa Brown | Cynthia Fitzgerald |   |