Jun 29 2023
Statement from Coppin State University President Anthony L. Jenkins on Supreme Court Ruling on Affirmative Action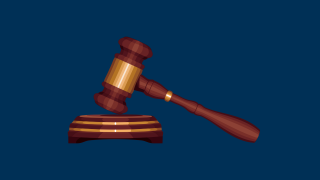 The decision handed down today by the Supreme Court undermines the importance of diversity in all its forms, as well as the role diversity has played in the intellectual advancements of our society and higher education.
The Court's ruling will have a range of short and long-term consequences, including a chilling effect on campuses where students of color and students from underrepresented backgrounds question whether they belong, are accepted, and are valued. This may also lead faculty and staff to rethink where they choose to share their expertise and advance the groundbreaking research that has made the United States a leader in innovation for nearly a century.
This decision will erode many of the gains we have made as a global educational and economic leader. Our hope is that today's ruling does not deter diverse students from pursuing their educational dreams at any institution of their choice. Their intellect and creativity are important and greatly needed across the entire landscape of higher education. Institutions of higher education should serve as inclusive places where important life-changing issues can be discussed, and solutions can be created by diverse minds. They should not be places where those conversations are silenced. 

As a public institution in one of the most racially and ethnically diverse states in our nation, Coppin State University, a leader in urban higher education, remains committed to educating scholars of all backgrounds. We take great pride in educating our students, who come from more than 34 states and Washington D.C., as well as 30 international countries. More than 21 percent of our student population identifies as other than Black or African American, and it is this diversity that strengthens our ability to transform and prepare leaders for tomorrow.    
Anthony L. Jenkins, Ph.D.
President, Coppin State University