Apr 6 2022
For Sha'Nika Lewis, Perseverance is Key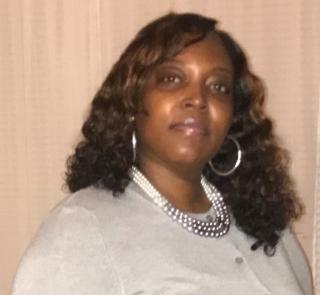 Sha'Nika D. Lewis, M.S. is a proud Coppin alumna and mother of two beautiful children ages 23 and 13. Ms. Lewis has worked in the Criminal Justice field for the past 16 ½ years in various roles including reviewing police reports with the Baltimore City Police Department, serving as a clerk with the District Court of Maryland, and currently working as a Parole and Probation Agent.
Coppin State was the first institution Sha'Nika attended after graduating from high school. She shared, "Unfortunately, being a new high school graduate, I didn't do as well as I had the ability to in my courses at that time. I was still attempting to navigate my way through life." As a self-proclaimed career student, Ms. Lewis decided to give college another try. After attending several Maryland schools, Sha'Nika obtained a Certificate in Criminal Justice in 2011, and an Associate degree in 2012 from The Community College of Baltimore County.
Sha'Nika was overjoyed when her daughter decided to enroll at Coppin State University. It inspired Ms. Lewis to consider her next collegiate endeavor, and ultimately, she decided to "come back home where it all began". By transferring credits from previously attended institutions, Sha'Nika only needed to complete two semesters. She graduated with Honors in Spring 2017 with a 3.8 GPA. In addition, she was inducted into Alpha Phi Sigma National Criminal Justice Honor Society, Nu Zeta chapter. "Dr. Rhoden-Trader truly challenged me and helped me become the student and woman I am today. She taught me the meaning of tenacity and fortitude. For her, I'm humbly grateful".
Ms. Lewis decided to enroll in the Criminal Justice Master's degree program in 2018. "Upon doing so, I once again was honored to be inducted into the Golden Key National Honor Society for achieving a 3.0 GPA or better. In May of 2020, I completed my coursework but needed to revise my research proposal. I didn't think I would be able to do so after falling ill. I was ready to just quit, but there were several great professors and staff who wouldn't allow me to do so". Sha'Nika thanks Dr. Berlin for "always pushing and believing in me, and not allowing me to give up." Ms. Lewis appreciates Dr. Kargbo in the English department for "helping me cross all my T's and dot all my I's literally in a grammatical sense. She made sure my proposal was well written and submitted correctly". In addition, Sha'Nika is grateful for Mrs. Hallmen in Records and Registration who "worked diligently and assisted me with enrollment of classes and making sure my transcript was up to date after completion of my degrees" and Dr. J. Rice in the Criminal Justice department who "always gave me words of encouragement and support". Last, but not least, Sha'Nika is thankful for Professor Brenda Eleazer-Shell, Dean Owens-Southall, Mr. Kevin Carr, Ms. Maybin, and Dean O'Bryant. Ms. Lewis had the pleasure of graduating in the class of 2020 alongside her daughter.
Coppin State University, Sha'Nika shared, "has shaped and molded me into an individual who is able to now articulate and hold conversations with people from all different walks of life about different issues and aspects of the criminal justice system."
When reflecting on her Coppin experience, Ms. Lewis says, "The faculty, staff, and students are awesome. Coppin has allowed me to build relationships, form some friendships, and obtain an education that no one can ever take away from me. I would be remiss if I didn't mention that I'm currently a member of the Coppin State Alumni Executive board, and I look forward to continuing to find ways to give back to my Alma mater and encourage others to engage and do the same, for I love my HBCU. I am Coppin proud." Ms. Lewis also expressed her appreciation for Dr. Jenkins and acknowledged his "vision and transformation of our wonderful campus."
Ms. Lewis lives by the Mahatma Gandhi mantra, 'Be the change you wish to see in the world.' She hopes she can continue to encourage and inspire others, and stated 'nothing worth having comes easy', a nod to the Theodore Roosevelt quote. Sha'Nika concluded, "Best wishes to all current and prospective students at Coppin State University. Fly eagles fly."