May 12 2022
Coppin State University Celebrates the 2022 Distinguished Eagle Recipients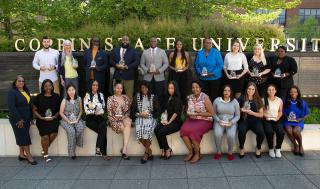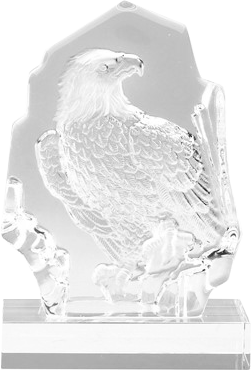 Coppin State University celebrates the recipients of its academic excellence award — The Distinguished Eagle.
The Distinguished Eagle Award
The Division of Academic Affairs bestows the university's coveted Distinguished Eagle Award to graduating seniors for outstanding academic performance. These seniors, representing fall 2021 and spring 2022 completers, have earned the highest grade point averages in their respective undergraduate majors (minimum GPA, 3.5). This engraved crystal award symbolizes the highest level of achievement in every facet of student life at Coppin.
Fall 2021
College of Arts and Sciences and Education
Maurice Daniels—English
Chandra Little—Early Childhood Education

College of Behavioral and Social Sciences
Kaleea Hill—Criminal Justice
Tyrone Nance—Applied Psychology
College of Business
Dale James—Management Information Systems
College of Health Professions
Cherry Espiritu—Health Information Management
Nikia Swan—Health Sciences

Spring 2022
College of Arts and Sciences and Education
Desiree Carrizosa—English
Kira Davis—Elementary Education
Alexis Genovese—Early Childhood Education
Rebekka Hauri—Biology and Life Sciences
Tajah Luck—Dance
Joseph Oduro Manu—Computer Science
Sabriaha Poole—History

College of Behavioral and Social Sciences
Katia Barnes—Social Work
Makayla Caballero—Interdisciplinary Studies
Neal Conway—Interdisciplinary Studies
Beatrice King—Criminal Justice 
Stacey Longo—Applied Psychology
Antoinette Selmah—Rehabilitation Services
Christy Turner—Political Science
Amanda Watkins—Social Work

College of Business
Sergiu Medesan—Sport Management
Synthia Mwayuma—Accounting
Lucia Placidi—Management Information Systems
Charmika Smith—Management

College of Health Professions
Oluwabusola Adeboyejo—Nursing, Traditional    
Aliyah Lawson—Health Sciences
Andrea Melton—Nursing, RN to BSN
Gifty Opare—Health Information Management