ALL 'IN' Launch
In November, Eagle Nation launched ALL 'IN.' Students, faculty, alumni, staff, and friends pledged their commitment to Coppin by signing 'IN' and sharing comments online. Participants enjoyed music, fun, and the chance to take home ALL 'IN' swag.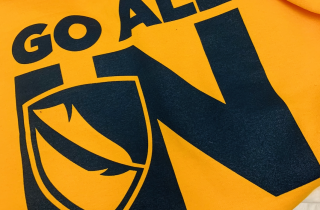 Go ALL 'IN' for Coppin
There are many ways to become involved. Your generosity helps to grow student scholarships, academic programs, and support services for the university.

The Origin of 'IN'
In the Summer of 2022, Coppin State University partnered with The Sax Agency to begin crafting a campaign that embodied the spirit and sentiment felt by Eagle Nation and could transcend into an outward-facing message to potential students, partners, donors, and others. Through focus groups, listening sessions, and surveys, we listened and synthesized what was heard into a campaign that builds upon activities of the past in a much greater capacity – this is where the 'IN' campaign was born.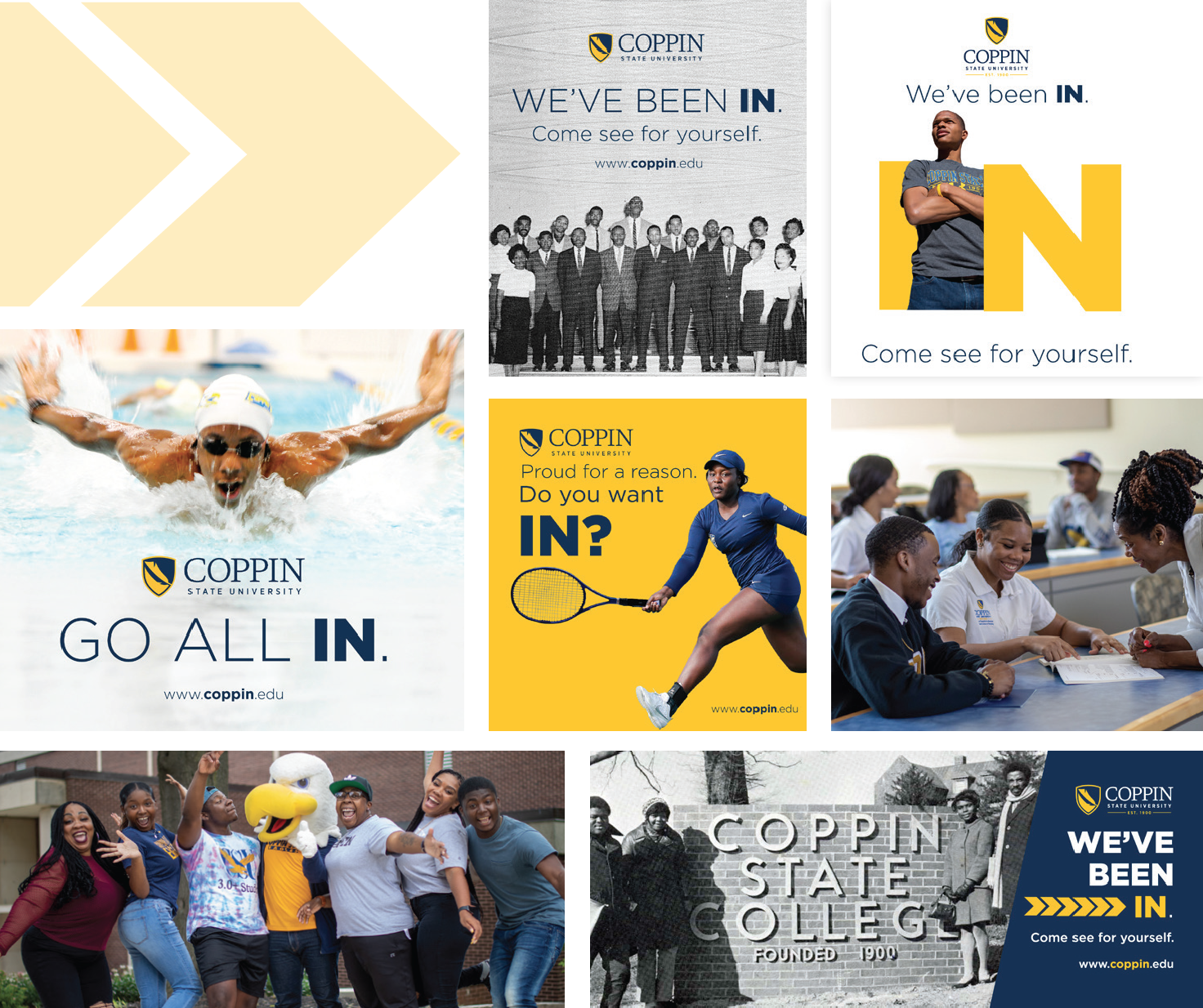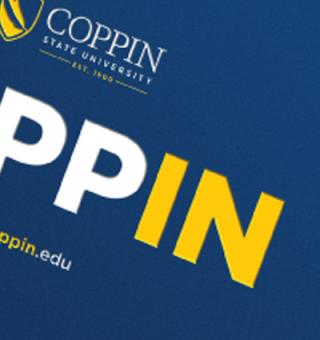 CSU 'IN' Campaign Brand Guides
This document contains guides for proper use of messaging, assets and creative for the CSU 'In' campaign.
Why 'IN'
Using the word 'IN' is organic, it's literally embedded in the university's name. Although it sits at the end of Coppin, it serves as a beginning to many possibilities.
Two letters can seldom be so powerful. I'm 'IN' means you stand with Coppin, and you have a personal connection to the university. But it also means you'll stand by her and protect her. 
'In' is a living, growing concept. This page will be updated to reflect how 'In' gets interpreted. The campus is encouraged to share ideas and collaborate to expand the possibilities.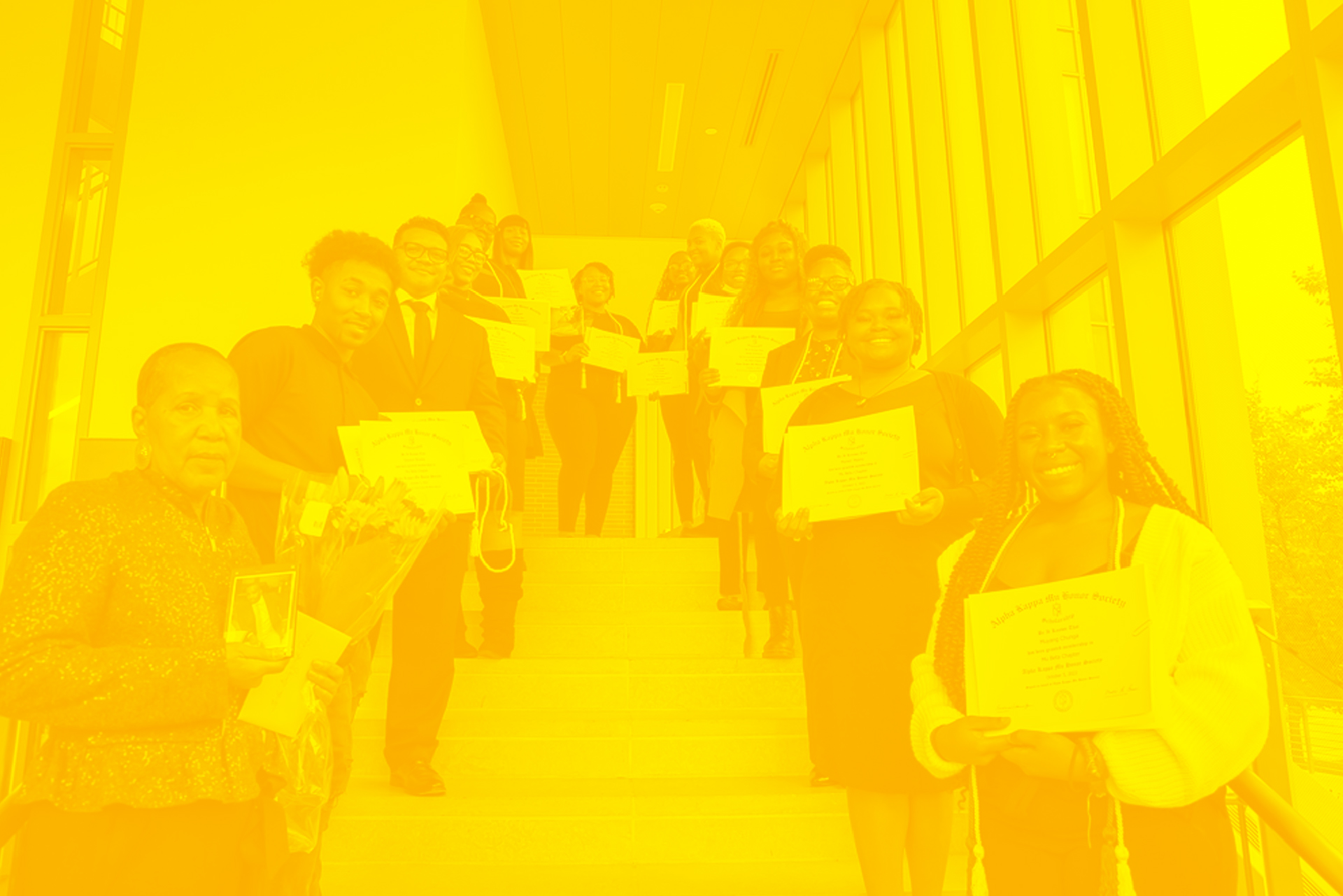 University Priorities
The work as part of the 'IN' campaign is guided by the following university-wide priorities.  
Become a university of choice 
Improve the holistic development and completion rates of our students
Advance our brand and reputation as a leader in higher education
Be a great university at which to work
Enhance our teaching and research excellence