Faculty Research Conference
8th Annual Faculty Research Conference
Enhancing Institutional Excellence: A Role for Student and Faculty Research
Presented by the Division of Academic Affairs and the Faculty Research & Development Committee (FR&DC)
November 18 through 19, 2021
9:00 a.m. to 2:00 p.m.
Talon Center
About the Conference
The Division of Academic Affairs and the Faculty Research & Development Committee (FR&DC) invite you to participate in Coppin State University's 8th Annual Faculty Research Conference. The conference will serve as a venue for all mini-grant recipients and faculty to disseminate ideas, knowledge, opinions, theories, research projects, and recent developments in the various academic disciplines. The theme of the conference is "Enhancing Institutional Excellence: A Role for Student and Faculty Research".
The conference will be held at the Talon Center on November 18 through 19, 2021, from 9:00 a.m. to 2:00 p.m.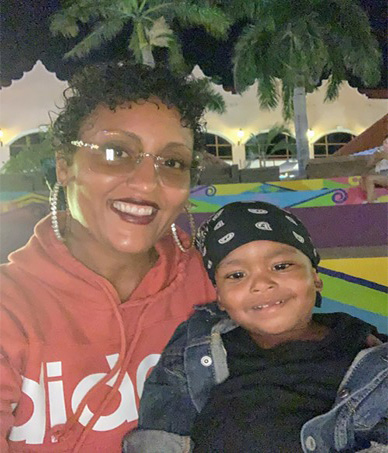 Keynote Speaker
The keynote speaker for the 2021 conference is Dr. Margaret Stevens, Associate Professor of History at Essex County College.
Margaret Stevens earned her PhD in American Studies from Brown University. She is an Associate Professor of History at Essex County College in Newark, NJ, where she proudly serves her hometown community of local and international students. Essex County College is categorized as a PBI (Predominantly Black Institution) and HSI (Hispanic Serving Institution). Since history is a praxis for Dr. Stevens, she and her students and fellow colleagues have not only researched the past but have helped to shape the present; for example, such initiatives as a 2018 trip to Puerto Rico in response to Hurricane Maria, in what was referred to as the "Puerto Rico Brigade," where Dr. Rivera also volunteered and participated, turns real life experiences into community activism and research. Her first book, Red International Black Caribbean (Pluto Press), centered on newspaper-based archives of twentieth-century revolutionary history. Her second book, an authorized biography of former Newark Mayor Kenneth Gibson (now deceased), which includes extensive oral interviews with both Gibson and those who participated in his administration, as well as Newark residents of that era is about to be submitted as a full manuscript. Moreover, she is currently creating a documentary about the impact of Covid-19 on tourism-based economies, namely Aruba. The primary goal in all this research is to shed light on the struggles and triumphs of everyday working people as we strive to overcome the national and racial divisions that keep us all held back by capitalist oppression. Revolutionary optimism is what keeps her motivated--and not to mention, of course, her two-year-old son Jahsiri!
Conference Agenda 
8:00 a.m. – 9:00 a.m.

Registration & Breakfast

9:00 a.m. – 9:05 a.m.

Welcome: Dr. Emmanuel Anoruo, Conference -Chair

9:05 a.m. – 9:10 a.m.

Opening Remarks: Provost and VPAA -Dr. Leontye Lewis

9:10 a.m. – 9:15 a.m.

Greetings from Dr. Anthony Jenkins, President CSU

9:15 a.m. – 9:20 a.m.

Introduction of the Speaker: Dr. Denyce Watties-Daniels - Conference Co-Chair

9:20 a.m. – 10:00 a.m.

Keynote Address: Dr. Margaret Stevens

Associate Professor of History at Essex County College

 

10:10 a.m. – 10:30 a.m.

Presentations - Session A

10:40 a.m. – 11:00 a.m.

Presentations - Session B

11:10 a.m. – 11:30 a.m.

Presentations - Session C

11:40 a.m. – 12:00 p.m.

Presentations – Session D

12:10 p.m. – 12:30 p.m.

Presentations – Session E

 

12:40 p.m. – 1:00 p.m.

Presentations – Session F

1:10 p.m. – 1:30 p.m.

Presentations – Session G

1:30 p.m. – 2:20 p.m.

Lunch and Plenary Session

2:30 p.m. – 3:00 p.m.

Award Ceremony & Closing Remarks
Presentations Schedule
Time
Talon Center Room 210
Talon Center Room 214
Talon Center Room 218A
Talon Center Room 218B

Session A

10:10 a.m. –10:30 a.m.

"Knowledge of Alzheimer's Disease Alzheimer's Association Availability and Awareness of Alzheimer's Disease-Related Services in the African American and Hispanic Community"

 

Crystal Day-Black, Adedoyin Akingbade, Breona Bushrod, Daniel Harris, Laurencia Hutton-Rogers, Shaitia Moore, Ashley Patterson, Daniela Reader, Johanna Salazar, Godfrey Thomas, Krystal Yizar, and Donald Zapanta, Jr.

"Post Pandemic World"

 

Laura Elizabeth Anderson

"Fabrication of dye-sensitized solar using Rhodamine dye"

 

Beatrice Asante, Oyedoyin Aduroja, William Ghann, Francis Abebe, and Jamal Uddin

"Healing City Baltimore a perspective of micro and macro social work practice"

 

Melissa E. Buckley

Session B

10:40 a.m. – 11:00 a.m.

"Pandemic Effect on Taxes"

 

Loretta Baryeh

"Perceptions of University Law Enforcement Officials on Unsubmitted and Untested Sexual Assault Kits (SAKs)"

 

Darlene Brothers-Gray

"Semi Critical Assisted Extraction: A Highly Thermochemical Technology Apply to Clean Environmental Contaminants from Fossil Fuels Raw Material - Bituminous, Lignitic-Coal"

 

Tulio Chavez-Gil

"Ethics and Governance of Artificial Intelligence for Health, WHO 2021 Report Review"

 

Atma Sahu, Lidan Ha and Ericka Covington

Session C

11:10 a.m. –

11:30 a.m.

 

"Mentoring as a way of advancing tenure and promotion in higher education institutions in the united states: a systematic review"

 

Patience Ebuwei

"The Shared Concepts of Mulla Sadra and James on Mystical and Religious Experiences"

 

Sayed Hassan Akhlaq Hussaini

"Assigning Faculty to University Committees by Considering Priorities: An Optimization Approach"

 

 

Gazi Md Daud Iqbal, Jay M. Rosenberger, Lidan Ha, and Sadie Gregory

"Synthesis of Silver Nanoparticles and Studies of their Antibacterial Activity"

 

Chika Iwuji, Hritaal Saha and Dominique Dotson, William Ghann and Jamal Uddin

Session D

11:40 a.m. – 12:00 p.m.

 

"Describing the Effectiveness of Culturally Tailored Diabetes Self-Management Educational Intervention and Improvement of Type 2 Diabetes Mellitus Outcomes in Sub-Saharan African Countries: An Integrative Literature Review."

 

Montria Martin, Jerrikka Burrell,  Ihuoma Ezebuihe

"A Holistic Framework Examining Multifoci Justice and Trust Perceptions on Work Outcomes"

 

Shingirayi M. Mushonga

"Can We Predict the Occurrence of Heatwaves to Save Lives?"

 

Gazi Md Daud Iqbal, Jay M. Rosenberger, Lidan Ha, Sadie Gregory

"An Examination of the Leadership Frames of African American Graduates of the Thomas Lakin Institute Who Aspire to Become Community College Presidents"

 

Tenyo Pearl

Session E

12:10 p.m. –12:30 p.m.

"Density Functional Theory Calculations using Transmon Qudits on Superconducting Radio Frequency Cavity Based Quantum Information"

 

Stephen Providence

"Exploring the Impact of COVID-19 on the Cardiovascular System"

 

Vaple I. Robinson

"Synthesis, spectroscopic characterization & detection of cyclopropyl fatty acids and esters stereoisomers in biological matrix of tissue and plasma"

 

Hany F. Sobhi, Brittany Henly, Kaylah Castello, Jordan Johnson and Sean Adams

"A Shaky Ground for HBCUs: Predicting sustainability for Historical Black Colleges and Universities through student retention. A Systematic Review"

Yolanda N. Savoy and Patience Ebuwei

Session F

12:40 p.m. –1:00 p.m.

"Characteristics of unintentional drug-related intoxication deaths in Baltimore City 2011-2020: A 10-year epidemiological study"

Min Zhang and Hany F. Sobhi

"Curriculum, Faculty, and the College Graduate:  A Recipe for Success?"

 

Aerian Tatum

"The advancement of Nanotechnology and its application in Medicine, Energy, and the Environment"

 

Jamal Uddin

 

"The Comprehensive Transition Project: Lessons Learned, & Examining Self-Esteem of CTP Students"

 

Sabrina Taylor, Janet Spry, and James Stewart

Session G

1:10 p.m. –1:30 p.m.

Using Advanced Data Mining and Data Analytics Tools to Find More Golden Nuggets in a Heart Disease Dataset

 

Liangjun You, Gazi Md Daud Iqbal, MD. Li, Ting

"Enhancing Nursing Skills to Care for Patients with Chronic Obstructive Pulmonary Disease"

 

Denyce Watties-Daniels

 

 

1:30 p.m. – 2:20 p.m.

Lunch and Plenary Session [Atrium]

Moderator: Dr. Christopher Rivera

Panelists

Dr. Charlotte Wood
Dr. Loretta Baryeh
Dr. Mathew Hill
Dr. Blessing Diala-Ogamba
Dr. Jamal Uddin
Dr. Claudia Thorne

2:30 p.m. – 3:00 p.m.

Closing Remarks and Awards Ceremony [Atrium]
Presentation Abstracts
Dr. Crystal Day-Black, Associate Professor, Coppin State University School of Nursing
Adedoyin Akingbade, Breona Bushrod, Daniel Harris, Laurencia Hutton-Rogers, Shaitia Moore, Ashley Patterson, Daniela Reader, Johanna Salazar, Godfrey Thomas, Krystal Yizar, & Donald Zapanta, Jr. Senior level Accelerated Community Health Nursing Students, Coppin State University School of Nursing
The purpose of the study was to investigate factors associated with Alzheimer's Disease (AD)-related knowledge and service awareness among African Americans and Hispanics in the Baltimore City community. Considering the importance of social resources in the lives of ethnic minorities, the focus of this study was on exploring the populations' knowledge and service awareness of the Alzheimer's Association in the Baltimore area. Data were collected from n=151 African Americans and Hispanics between the ages of 40-64. Findings highlight the critical roles of prior exposure to AD and social network influencing both Alzheimer Association availability in the community, AD knowledge and service awareness, with activity participation. Most of the respondents reported limited knowledge of the Association. Since African American and Hispanic communities are not aware that the organization exists, they are less likely to access its resources. The results indicated that the top three methods of receiving health information in African American and Hispanic communities were the internet, television, and hospital/doctor's office. These findings suggest that the Association should increase efforts to promote resources and services to African Americans and Hispanics communities. Results also suggest that more attention should be directed toward individuals who are culturally and socially isolated when considering services.
Dr. Johnny Rice III, Coppin State University
Dr. Laura Elizabeth Anderson (she/her), Coppin State University
Dr. Michael Berlin, Coppin State University
The post-pandemic world inevitably will yield itself to a great deal of confusion and uncertainty. We are still in the middle hour of the Covid-19 global pandemic, but at this moment, it is appropriate for us as scholars and researchers to look forward and to begin to pose questions, even if the answers are not completely accessible at present. In this work, our research team engaged in a qualitative process in order to ask these questions. In this case, we focused on the future of the criminal-justice system, particularly in the area of police, courts, and corrections. Our research team, comprised of scholars and specialists in each branch of criminal justice, formulated the most important questions to consider as we assess the potential changes to the criminal justice system in the post-Covid landscape. We then took this work a step further and postulated that for a variety of reasons including the founding of these institutions in a manner steeped with the public service tradition, HBCU's (Historically Black Colleges and Universities) are uniquely well-suited to carry out this vital qualitative research. In other words, there is a unique social justice mission inherent in the establishment of these institutions that make this type of research quite consistent with the college/university's particular charge. Additionally, we note as HBCU-based criminologists that this work offers a unique opportunity to engage students' intellectual curiosity in terms of framing questions that will lead to potential research opportunities and project development. Thus, this project represents an initial salvo in an exciting opportunity for HBCU's, and also provides a direction for future HBCU scholars to continue this type of research, combining public health and social science concerns.
Beatrice Asante
Oyedoyin Aduroja
William Ghann, Coppin State University
Francis Abebe
Dr. Jamal Uddin, Coppin State University
Dye-sensitized solar cells (DSSCs) are a special kind of low-cost solar cell that efficiently converts visible light into electrical energy. In this study, Rhodamine 6g-Isophthalaldehyde, highly soluble fluorescent dye, and its metal complex were used in the fabrication of sensitized solar cells. The photophysical studies of the Rhodamine 6g, including UV-Vis spectroscopy, Fluorescence Spectroscopy, Fluorescence lifetime measurements were also carried out. The current-voltage characteristics and electrochemical impedance measurement of dye-sensitized solar cell fabricated with Rhodamine 6g-Isophthalaldehyde and its metal complex were carried out to assess the performance of the solar cell.
Melissa E. Buckley, PhD, LMSW, Coppin State University
Objectives:
Learn about a community intervention that included community members, baccalaureate social work programs and city government.
Learn tools to integrate micro and macro social work practice
Learn the importance of macro-based partnerships for social work programs.
Learn about the city and state legislation that came about as a result of the Healing City initiative
Learn the importance of Antiracist social work practice
Description:
Baltimore city has historically been plagued by trauma and violence. There have been many grassroots efforts to address this legacy and there have been varied results. In 2019, following a Baltimore city school shooting, Healing City Baltimore, a local grassroots initiative was formed to confront trauma and violence in the city. Healing City introduced the Elijah Cummings Healing City act, city legislation that will hold the city of Baltimore and local service agencies accountable to address trauma and create opportunities for healing in the city. The Coppin State Department of Social Work is a Healing City Baltimore partner. This partnership affords students with rich micro and macro exposure. Social work education tends to offer rich learning experiences in individual or micro practice. Rarely do students graduate from social work programs feeling they have had adequate exposure to community practice. Additionally, social work pedagogy on a whole has inadequately embraced antiracist pedagogy often leaving emerging social workers ill equipped to offer services and support to their clients of diverse backgrounds. The Healing City and Coppin State University partnership empowered the social work students to engage in trauma informed work in their city not only as Baltimore residents but also as emerging social work professionals.
Loretta Baryeh, PhD., Coppin State University
This study examines the impact of the pandemic on taxes. Taxes have been a good source of revenue for most economies. The coronavirus pandemic disrupted most economies in 2020. Disruptions were as a result of total lockdowns, restrictions in certain sectors, health constraints and many other problems. Since this was a global issue and most economies were affected, this study aims to ascertain how taxes were impacted and the consequential impact on revenues (GDP) in general.
Results of the study can be used by regulatory bodies and others to enable planning to mitigate unexpected future eventualities.
Darlene Brothers-Gray, PhD, Coppin State University
The purpose of the qualitative research study was to examine the perceptions of university law enforcement officials on unsubmitted and untested sexual assault kits (SAKs). Sexual assault nurse examiners use SAKs to collect evidence from sexual assault victims and pass them to law enforcement officials; however, many SAKS remain unsubmitted and untested once in police custody. Without such evidence, law enforcement officials cannot apprehend perpetrators of sexual assault. Sexual assault is a problem worldwide, including on university campuses where there are higher rates of sexual assault than in the general population. The generic qualitative inquiry study was the means of exploring why many officials do not test SAKs in police custody and to assess the perceptions of 10 university police officers in 2 Middle Atlantic university police departments regarding unsubmitted and untested SAKs. Semi structured interviews, conducted in person, digitally recorded, and transcribed, elicited the experiences of the law enforcement officers. Following the interviews, thematic analysis (i.e., inductive analysis) was the approach used to analyze the data, from which 4 thematic categories emerged: (a) finances, (b) resources, (c) manpower, and (d) reoccurrence. The research shows that the provision of resources, finances, and manpower is necessary to reduce single and reoccurring sexual assault crimes and to promote the proper functions of the criminal justice system, collective engagement of members of society, and equal value of its citizens, regardless of gender. The study indicated the need for stakeholders to collectively engage, acknowledge the systemic gaps, and provide resolution so that officials properly utilize SAKs to apprehend offenders and empower victims to live healthy and functional lives.
Tulio. Chavez-Gil, PhD, Coppin State University
The extraction of raw material from crude petroleum, bituminous, and lignitic coal (gas, hydrocarbon) and their hazard contaminants (ash, heavy metals, poly-aromatic hydrocarbons, PAH's) are challenge processes regarding addition of economical value to fossil fuels used to produce energy in thermoelectric power plants, industry, transportation, etc.
Supercritical fluid extraction, SFE (high pressure, high temperature dependent), and modified Soxhlet (solvent density dependent) are technologies that had dominated PAHs extraction for more than three decades. Parallel methods, however, shows similar results as those obtained by these technologies, so then, an urgent needs to address the short stage of methods apply for the extraction of hazard contaminants from fossil fuels as economical and efficient technologies are claimed for long time ago.
Herein, we present an overseas recognized and under development advanced thermochemical method termed "semi critical assisted extraction" (SmCAE), which has broad scope of applications in scientific, technology, and academic fields regarding extraction and separation of hydrocarbon(s), ashes, heavy metals, and PAH's from crude petroleum and dirty coal.
The physics, chemistry and technological approaches of this proposed technology has been tested on a recently patented innovation (Ch-G extractor), which we hypothesize works to generate a laminar flow, with the fluid being composed by a biphasic state (gas/liquid) that coexists in an isothermal equilibrium.
The novel aspect of the technology is related with the Ch-G facile operation, less time/solvent consume, and most important, for in situ thermodynamic property measurements (temperature, pressure, pH, viscosity), impossible to be determinate on neither extractor available in the market.
Our results show an increase (MW %) on C, H and a decrease on O, heavy metals, and Sulfur (S) after bituminous coal is treated by SmCAE, using a "green solvent". After/before -a/b- SmCAE treatment: C, 88/83; H, 1.4/0.01 (calculated by difference); O, 4.73/6.98; S, 0.56/0.77; Heavy metals 5.32/8.26.
Dr. Erica Covington, Coppin State University
Dr. Atma Sahu, Coppin State University
Dr. Lidan Ha, Coppin State University
A global economic ethic with legitimacy, just, and fairness underpinnings relies on moral principles and values. In global society today several ethical challenges are emerging particularly with the use of technology for health care. These challenges must be dealt with if technologies are to support the achievement of health care for all, address the persistent digital divide, the lack of good-quality data, the collection of data that incorporate clinical biases, and the lack of treatment options after diagnosis.
Secondly, the presenters in this session will explore with participants the WHO's data governance framework that introduces the necessary standards, solutions, and structures to ensure the quality and integrity of data, from the collection, storage, analysis, and validation all through to use. Last not least, the impact of AI on the health workforce is examined with equal optimism and pessimism. If time permits, AI applications in the development and design of medical devices will be discussed.
Reference: WHO 2021, Ethics and Governance of AI Report https://apps.who.int/iris/bitstream/handle/10665/341996/9789240029200-eng.pdf
Dr. Patience Ebuwei, Coppin State University
Tenure positions have come under increasing attack in American higher education institutions. Some have called for the total abolishment of tenure, while others have advocated strengthening higher education tenure practices. Tenure criteria's are often blurry, and not well understood. The tenure process and practices may also allow bias and discrimination. Using Social Cognitive Theory by Albert Bandura as the theoretical lens provided evidence that individual knowledge or skill can be developed by observing others.
This study utilizes a systematic review of the literature to rigorously search for relevant literature in answering the research question: How can faculty mentoring be used as a mechanism in creating a practical feedback loop during the pre-tenure evaluation process in attaining tenure and promotion in higher education institutions in the United States?
The purpose of this study is to examine higher education tenure and promotion practices and how mentoring can be used as a vehicle to lessen the tenure and promotion barriers and obstacles in attaining a tenured rank in higher education.
A realist synthesis epistemological approach and a thematic analysis of the literature provided evidence of how faculty mentoring can be used as a mechanism in creating a practical feedback loop for pre-tenure faculty. American Association of University Professors (AAUP) AAUP emphasized that, as of 2016, in the United States, combining all the higher education institutions, nontenure-track positions have increased to 73%. This study's findings are significant and will benefit higher education in the United States. Mentoring of pre-tenure faculty play a pivotal role for faculty career and the institution advancement.
The findings showed that faculty mentorship in academia creates institutional knowledge about the tenure and promotion process that junior faculty typically lack.
Sayed Hassan Akhlaq Hussaini, Coppin State University
This paper explains the shared views of William James (1842-1910) and Mulla Sadra (1571-1636) on religious experiences. They came from two different traditions: Shia and Iranian Islam and American pragmatism. Through "The Transcendental Wisdom," and "Pragmatism" they made important philosophical contributions in the concept of truth. They turned away from ratiocinative philosophy, verbal solutions, fixed principles, and closed systems. Looking for the commonalities among vary philosophical and religious traditions they attempted to overcome the dichotomy of philosophies.
After an introduction, the paper illustrates how Sadra and James view mysticism as the heart of religious experience. In their views, the founders of the reveled religions based their teachings in their exceptional, personal and immediate experience of the sacred reality. Then, it elaborates the characteristics of the mystical experiences. They are noetic and passive; neither rational nor irrational, moving beyond the dichotomy of subject-object, ordinary language and mind. Finally, it looks at the development and criticism of these perspectives in the West and in Iranian Shi'ism.
Dr. Gazi Md Daud Iqbal, Coppin State University
Dr. Lidan Ha, Coppin State University
Dr. Sadie Gregory, Coppin State University
Dr. Jay M. Rosenberger, University of Texas at Arlington
University faculty members need to serve in different committees as part of their job requirements. However, assigning faculty to different committees is a complicated process because of the faculty preferences, departmental/college/university rules, and committee requirements. Not all faculty members can or want to serve in certain committees. In this research, we use Coppin State University as a case study and ask faculty to choose their agreement levels to serve in each committee using a Likert Scale. We then calculate the weights of each committee from the Likert Scale using Analytical Hierarchy Process (AHP). AHP provides a numerical scale for prioritizing the alternatives where a decision process is affected by feelings, ideas, and emotions. These weights are used in the objective function of a goal programming optimization problem where higher weights are assigned to faculty members' most preferred committees and lower weights are to their least preferred committees. University, college and/or departmental level requirements for faculty committee engagements are incorporated as constraints in the optimization problem. Finally, we show an optimal assignment of faculty members to university-wide and college committees that are consistent with their preferences.
Chika Iwuji
Hritaal Saha
Dominique Dotson
William Ghann, Coppin State University
Dr. Jamal Uddin, Coppin State University
Silver nanoparticles have been used in various fields ranging from health care to consumer products. Their specific characteristics and properties make them significantly useful in these various applications. The effectiveness of silver nanoparticles depends on a range of factors, such as size, shape, and size distribution. A method for synthesizing silver nanoparticles of a specific size that involves altering the concentration of the reducing agent, tannic acid, is presented here. The synthesized silver nanoparticles were characterized using UV-Visible spectroscopy, Dynamic Light Scattering, and Field Emission Scanning Electron Microscopy. The synthesized silver nanoparticles were subsequently used in antibacterial studies and were found to inhibit the growth of bacteria.
Montria Martin, BSN, RN, MSN-FNP student
Jerrikka Burrell, RN, BSN, MSN-FNP student
Ihuoma Ezebuihe, DNP, MBBS, MPH, MS., Coppin State University
Introduction: Sub-Saharan Africa countries are experiencing the high morbidity and mortality impact of diabetes, like other developing countries experiences challenges in reducing the high mortality and morbidity rates associated with type 2 diabetes mellitus. Such challenges include access to care, health literacy, lack of culturally competent care and treatments from health care providers and researchers, inequities in healthcare, and the lack of diabetes self-management educational intervention opportunities to properly self-manage diabetes. This integrative literature review aims to determine the effectiveness of culturally tailored diabetes self-management educational interventions in three sub-Saharan African countries (Kenya, Nigeria, and South Africa) particularly, Nigeria.
Method: Relevant databases, including PubMed, Google Scholar, and EBSCO were searched for articles written after 2010, which generated approximately 97 articles. There were 10 studies, including qualitative and quantitative designs, descriptive study, quasi experimental, that met the inclusion criteria. Polit & Beck (2017) evidence-levels hierarchy was used to select high-quality relevant articles and evidence-based treatment guidelines to be included in the review.
Results: A good number of studies support culturally based diabetes self-management educational interventions, stemming from evidence of diabetes-positive outcomes in sub-Saharan Africa. Additionally, all the questionnaires and pamphlets materials used in the studies were all written in the English language as there was no mention of various versions of pamphlets or questionnaires in the native vernaculars/languages of the participants. Researchers should endeavor to use/develop appropriate psychometric testing and culturally accepted instruments for data collections to accurately measure self-management of the indigenes who cannot understand, read, speak, or write English, but understand, write, read, and speak their native vernacular. these outcomes of culturally-tailored diabetes self-management educational interventions can be included in the DSME to gain knowledge and skills needed to manage and improve diabetes outcomes.
Key words: Type 2 diabetes mellitus, Sub-Saharan Africa, self-management.
Dr. Shingirayi M. Mushonga, Coppin State University
Organizational justice research has often focused on the organization while overlooking the influence of the supervisor's role in shaping employees' fairness perceptions in the workplace. This study examines a cognitive and affective trust model to better understand the impact of organizational and supervisory justice perceptions on work outcomes. Perceptions of justice from the role of supervisor were compared to those associated with the organization. It was hypothesized that cognitive trust would mediate the relationship between organizational justice and work outcomes (i.e., organizational commitment and job satisfaction), while affective trust would mediate the relationship between supervisory justice and work outcomes (i.e., job satisfaction, organizational citizenship behavior (OCB), and leader-member exchange (LMX). Overall, the study's findings provide support for the hypotheses and indicate that cognitive trust and affective trust both mediate the respective relationships that organizational justice and supervisory justice have on work outcomes.
Key words: Multifoci justice, Cognitive trust, Affective trust, Organizational commitment, Job satisfaction, OCB, LMX
Gazi Md Daud Iqbal, Coppin State University
Lidan Ha, Coppin State University
Sadie Gregory, Coppin State University
Jay M. Rosenberger, University of Texas at Arlington
Global temperature is increasing at an alarming rate, which increases the number of heatwaves. Many people die as a direct or indirect consequence of a heatwave, and elderly people are most affected by a heatwave. Predicting the occurrence of a heatwave can save lives. Because of its geographical location, Bangladesh is one country that is particularly vulnerable to heatwaves. The Bangladesh Meteorological Department collects temperature data at ten weather stations. Data shows that a majority of heatwaves occur in summer months, namely, April, May, and June. In this research, we develop Classification and Regression Tree (CART) models to predict the likelihood of a heatwave in the next 7 days and 28 days using previous two weeks daily temperature. We compare different model parameters for these two models.
Dr. Tenyo Pearl
Senior-level African American administrators continue to be an emergent group of leaders within academia. Leadership positions at higher education institutions is an area in which racial, class, and gender, diversity and inclusivity are still significant. African American men and women who aspire to become senior level leaders and presidents in higher education are disadvantaged and underrepresented since they do not have the same opportunities as their White counterparts despite affirmative action laws. Further, the logistical restraints of available senior-level African American leaders to mentor the existent and the future burgeoning community, impacts leadership styles, frameworks, and growth.
The purpose of this research was to examine the perceived leadership frames of the Thomas Lakin Institute graduates. In essence, this study sought to determine if gender, age and academic discipline relate to the perceived leadership frames (human resources, structural, symbolic, political) of the Thomas Lakin graduates as measured by the Bolman and Deal (1990) Leadership Orientation Instrument (LOI, Self). Bolman and Deal's (2008, 2013) Four Frames Leadership Theory undergirded this study and addressed the complex nature of academic institutions. This study utilized a non-experimental, cross-sectional survey design that was considered the best approach for assessing the perceived dominant leadership frame of the graduates at Thomas Lakin Institute. Descriptive statistics utilizing means and frequencies determined the dominant leadership frame and leadership style (no frame, single frame, paired-frame, and multi-frame).
There were several major findings related to how Thomas Lakin graduates perceived themselves as exhibiting characteristics of the human resource frame. In terms of gender, both male and female graduates perceived themselves as exhibiting characteristics of the human resource frame. Overall, eighty-one percent of the graduates in this study were identified with a multi-frame leadership style. This study has contributed to the body of literature regarding the leadership frames of African American senior level administrators interested in becoming college presidents. The results are promising and motivate future qualitative and quantitative research. The truth is as more and more African American senior level administrators continue to obtain executive level positions, there will continue to be a need to assess and research leadership frames in theory and practice.
Stephen Providence PhD, Coppin State University
Background: Coppin State University, a Historically Black Institution in a dynamic urban setting, serves a multi-generational student population and provides education opportunities while promoting lifelong learning. The university fosters leadership, social responsibility, civic and community engagement, cultural diversity and inclusion, and economic development.
Computer science students at Coppin State University are the potential workforce for this research. It has been stated by experts in industry, academia and commerce that the emerging trend in quantum computing will require a workforce that is prepared to work in and conduct research in the area. HBCUs have not addressed this massive emerging opportunity. Students that are prepared for this revolution in computing will be prepared for computing broadly and the opportunity are vastly greater than that of a standard classical computing education. Coppin State University is uniquely positioned to give diverse populations training us such fields of study.
Motivation: The impetus for this project is to affect transformational change in computer algorithms by amelioration of calculations for density functional theory problems found in the scientific domains of materials science, computational & quantum science and computational mathematics. Succinctly, the design of fast and stable algorithms that translate into scripts to perform the empirical or experimental part of basic science in silico is the primary goal. These scripts run on actual superconducting quantum computers and classical heterogeneous cluster computers in series within a feedback loop where improvements are made after each iteration. Currently, use of an on-site and accessible heterogeneous cluster computer system that entails two multi-core CPUs, a many-core GPU, and (with expected funding) a custom configurable FPGA (field programmable gate array) facilitate the classical computing side of this project.
The intent is to use current principles in quantum computing and quantum information science to extend well-known problems in the domains of the sciences listed above.
Specifically, examination of density functional theory (DFT) which has the shortcoming of having an unknowable wave function will be addressed. In practice, using classical computers, multiple computational and mathematical paradigms are employed to mitigate the lack of a reliable wave function. It is a goal, to produce algorithms for a more feasible DFT and thereby speedup computations to facilitate investigations of larger more complex models.
Intellectual Merit: The intellectual motivation comes from the consideration that quantum systems are well suited for encoding sampling problems where given a quantum state in an orthonormal basis, yields a random sample drawn from a probability distribution.
According to the literature, this observation is useful in demonstrating quantum advantage over classical computers by sampling from a probability distribution defined in terms of a quantum gate sequence. This has already been written and scripts are run that exploit this concept quantitatively.
Dr. Vaple I. Robinson, Coppin State University
Problem: Covid-19 is largely considered a highly communicable respiratory infection that causes pneumonia and subsequent death. The infection is so virulent that worldwide, over four million deaths have occurred and more than 670,565 deaths in the US. In addition to the damage to the respiratory system, there are many physiological manifestations that goes beyond the lungs. Clinical studies have reported an association between COVID-19 and cardiovascular disease linked with worse outcomes and increased risk of death in patients.
Method & Design: A literature review of the latest research from the Center for Disease Control and Prevention (CDC), the American Heart and Stroke Association (AHA), the recent research update from the National Institutes of Health (NCBI: severe acute respiratory syndrome-2 database), and other web resources were consulted. This inquiry provides an overview of the epidemiology of COVID-19 in adults and explore its effect on different organ systems, particularly the heart and the vascular system. The examination is critical because the significance of these effects is not yet known.
Findings: Patients with COVID-19 and CVD had a much more uncertain outcome than those who did not. Some COVID-19 patients developed CVD during their illness. People who had COVID-19 no matter how mild continue to have symptoms months after the initial illness. While most persons with Covid-19 recover and return to normal health, 20-30% of patients have lingering symptoms 6-9 months after the illness.
Conclusion: There is still a lot more to learn about the long-term consequences of COVID-19, the different paths to recovery, and getting back to normalcy. The AHA, Society of Cardiovascular Angiography and Interventions (SCAI), and several universities and hospitals have opened post-COVID monitoring clinics to further study lingering symptoms post infection and the increased susceptibility of COVID-19 to CVD.
Dr. Hany F. Sobhi, Coppin State University
Brittany Henly, Coppin State University
Kaylah Castello, Coppin State University
Jordan Johnson, Coppin State University
Sean Adams, Center for Alimentary and Metabolic Science- University of California, Davis, School of Medicine
Fatty acids profiles have been used as a biomarker for the clinical diagnoses of metabolic disorder diseases, such as medium and long-chain acyl- CoAdehydrogenase (MCAD, LCAD) deficiency by using tandem mass spectrometry analyses. Acyltransferace enzymes reversibly interconvert acyl-COA and acylcarnitine derivatives, thereby it catalyzes the translocation of the fatty acyl moiety across the mitochondrial membrane. Current investigations found that acylcarnitine induced oxidative stress, and insulin resistance have been reversed by applying antioxidants treatment and concluded that incomplete fatty acid β-oxidation in muscle tissues result in accumulation and increase in acyl carnitine levels in different skeletal muscle tissues. We present a developed method for the synthesis of less common medium chains Cyclopropyl fatty acids and its stereoisomers that formed during gut microbe metabolism. We synthesized cis-3,4-methylene-heptanoylcarnitine and its stereoisomer trans-3,4-methylene-heptanoylcarnitine, the synthesis will be presented, based on O-Acylation of carnitine chloride, and replacement of the acid chloride by thionyl chloride followed by the addition of carnitine chloride. Furthermore, the spectroscopic characterization of the free fatty acids and the two acylcarnitine steroisimers will be achieved using 400 MHz NMR, GC/MS EI-QQQ, and LC/MS QTRAP 5500. Both synthesized steroiomers will be purified by solid phase extraction –SPE-, followed by high performance liquid chromatography-HPLC. Additionally we identified cis -3,4-methylene-heptanoylcarnitine, and its trans isomer in plasma and skeletal muscle tissue by liquid chromatography-mass spectrometry analyses.
Dr. Yolanda N. Savoy Dr. Patience Ebuwei
Historical Black Colleges and Universities (HBCUs) are having challenges in Student retention compared to predominantly white institutions (PWI). HBCU's relies heavily on Federal government funds that come with restrictions, making it more difficult for historically black colleges and universities to compete and mitigate student churning when compared with their counterparts. Additionally, accreditation agencies and college ratings have often been shown to influence student retention. HBCUs lack College programs, endowments funds, and structural resources that can increase retention in HBCU's.
While most HBCU's missions tailor towards first-generation students and students from low-income families, it has also played a role in HBCU's retention rate. Using a Theory of Action (Double-loop learning in Organizations) by Chris Argyris as a theoretical lens provided evidence that HBCU's need to reevaluate policies and practices that inhibits the effectiveness of retaining students, corrects errors in existing methods without altering their mission statement to be more competitive in the current environment for its viability.
This study utilizes a systematic review of the literature to rigorously search for relevant literature in answering the research questions:
Do the structural resources in historically black colleges in the United States serve as a vehicle in retaining students?
How can Historical Black Colleges leverage their structural resources in mitigating student churning?
The purpose of this study is to investigate factors that influence student retention in HBCUs.
An epistemological approach using aggregate and configurative synthesis of the literature and a thematic analysis of the literature provided evidence that HBCU's lack the vision to be competitive in the current environment.
This study's findings are significant and will benefit HBCU's by playing a pivotal role in student retention and sustainability in the new-age generation as structural resources are the determining factors in student retention and sustainability of any higher institution.
Min Zhang, Coppin State University
Hany F Sobhi, Coppin State University
Objective: To analyze the types of drugs and trends associated with the intoxication deaths in Baltimore City in the past decade.
Methods: Data on unintentional drug-related intoxication death in Baltimore City from 2011 to 2020 was collected retrospectively from the Maryland Department of Health. The data was stratified according to the types of drugs. Aggregate data analysis and individual drug trend analysis were conducted.
Results: The number of unintentional drug-related intoxication deaths in Baltimore has increased every year for the past decade, with a growth rate of 598.4% during the decade. The related drug types include heroin, cocaine, prescription opioids, benzodiazepines, and other prescribed and unprescribed drugs. The deaths of different drug types all have increased in the past decade, with heroin-related deaths having the lowest rate of increase, and fentanyl-1 related deaths having the highest rate of increase.
Conclusion: The death rate from the overdose, especially fentanyl, is rising at an alarming rate in Baltimore. Efficient forensic detection method of fentanyl and its new psychoactive substances (NPS) analogues is in urgent need, together with drug task force to reduce our local overdose death rate.
Aerian Tatum, DBA, MSHCA, RHIA, CCS, CPHIMS
This session will share the findings of a systematic review conducted to identify whether a relationship exists between college curricula and the expectations of those who hire college graduates. It was found that there is a gap in the perceptions and expectations of stakeholders (higher education institutions, graduates, and industry leaders). This presentation provides a guide to management recommendations regarding the gap found between the expectations of key stakeholders. This research is valuable for all three stakeholders involved in enhancing and improving college curricula, the employability of college graduates, and the relationship between college-level educators and industry leaders. This research is unique in that it does not specify one industry but is comprehensive in its effort to analyze the data found.
Learning Objective: What will attendees learn during or take away from your session? Participants can expect to hear ideas that will cause academic programs to reflect on and review the current curriculum. Participants can also expect to listen to techniques to assist with updating curricula when necessary. Participants will learn how the human capital theory and the competence-based theory of the firm underpin this study to effectively produce workable solutions for colleges and universities to enhance curricula and produce desirable graduates in the eyes of hirers.
Session Process: A PowerPoint presentation will be utilized to discuss all aspects of the research study and its findings. Time will be strategically allotted as needed to explain each area sufficiently.
Dr. Jamal Uddin, Coppin State University
Nanotechnology is one of the rapidly growing technologies in our present time. It involves the manipulation of materials at atomic, molecular, and macromolecular levels. These are materials with at least one dimension sized from 1 to 100 nanometers for applications in medicine, energy and storage, electronics, drug delivery, cosmetics, biotech, among others. Several nanotechnology research projects with diverse applications are being carried out at the center of nanotechnology. The presentation will focus on the synthesis and characterization of gold, silver, and copper nanoparticles and their applications in energy production, imaging, drug delivery, antibacterial activity, antifungal activity, detection, and removal of contaminants.
Dr. Sabrina Taylor, Coppin State University
Dr. Janet Spry, Coppin State University
Dr. James Stewart, Coppin State University
Coppin State University is the first university in the state of Maryland to obtain funding from the Maryland Department of Health Developmental Disabilities Administration to establish a Comprehensive Transition Program for transitioning youth with intellectual disabilities on a college campus. The purpose of this presentation is to discuss lessons learned from establishing a Comprehensive Transition Program for transitioning youth with intellectual disabilities on a university campus and share data collected from CTP students using the Rosenberg Self-Esteem Scale. Participants were administered the Rosenberg Self-Esteem Scale prior to the students completing their coursework and again at the end of the second year of the project. A non-parametric Wilcoxon test was utilized to assess pretest/post-test scores for two related groups due to a low sample of 9 students who made up the sample. A qualitative survey was also administered at the same two periods. At the completion of the study, it was found there was a significant increase in self-esteem scores during the second year of the CTP program. Findings also indicated students believed the CTP program impacted their self-esteem positively.
Dr. Liangjun You, Coppin State University
Dr. Gazi Md Daud Iqbal, Coppin State University
MD. Li, Ting, University of Maryland Upper Chesapeake Health
Data analytics (DA) and Data mining (DM) are becoming more and more important for both practitioners and researchers in business, health, government, science and technology, security and public safety in the context of big data. DM is the essential tool to find the valuable hidden knowledge in the sea of data. As of 2019, "the world's biggest killer is ischaemic heart disease, responsible for 16% of the world's total deaths..." Since coronary artery disease (CAD) develops over a long time, it is important to detect and treat in early stage of the illness.
There are many research findings and evaluation systems trying to detect the DAD in its early stage; however, the use of noninvasive diagnostics in CAD is still underdeveloped. Currently, there is no simple and inexpensive approach to a reliable diagnosis. Detrano et al. present a discriminant function model for estimating probabilities of angiographic coronary disease with 303 cases as the training set and 3 datasets as the testing sets. We perceive that when we make full use of these data sets (1071 cases) from the research of Detrano et al. by applying the contemporary DA and DM methods, we are highly likely to find more hidden knowledge from these partially used data sets.
In this research, we develop classification and regression tree (CART) models to predict the likelihood of a patient's heart disease. The dataset contains many missing values and variables. We impute those missing values to preserve the use of as much data as possible and de-bias the statistical results. Previous researchers used 13 variables from this dataset to predict the probability of patient's heart disease. We develop four CART models using these 13 previously used variables, and other variables based upon conversations with domain experts. We finally compare different model parameters among four CART models to improve the prediction accuracy.
Dr. Denyce Watties-Daniels
Best practices in the care of patients experiencing a deteriorating condition include identifying changes in patient condition and initiating prompt and effective interventions. Nurses frequently fail to recognize deteriorating conditions and serious exacerbation of symptoms and thus are limited in providing appropriate supportive care to patients with COPD. Innovative strategies, such as the implementation of clinical simulations, are reported to be effective in reinforcing essential clinical decision-making skills to assist nurses in developing the knowledge and skills to better recognize and intervene in the care of deteriorating conditions in patients with COPD.
The purpose of this Doctor of Nursing Practice quality improvement project was to develop, implement and evaluate the use of two simulation experiences to assist registered nurses to recognize and intervene in deteriorating conditions in chronically ill adult patients with COPD. Simulation scenarios included the patient with exacerbation of COPD and the patient with a spontaneous pneumothorax as a result of COPD complications.
A convenience sample of seven licensed registered nurses from diverse clinical backgrounds participating in a nursing orientation program at an urban, general adult medicine and surgical hospital in Baltimore, Maryland engaged in the project. The NLN/ Jeffries Simulation Theory and the INASCL Standards of Best Practices in Simulation provided the framework for the project. Utilizing the three phases of the simulation experience, the seven registered nurses were immersed in the two simulated clinical situations.
Baseline knowledge of the care of the patient with COPD and spontaneous pneumothorax was assessed by administering a 10 item, paper-pencil pre-test aligned to the simulation objectives. The simulation experiences were evaluated using the Creighton Competency Evaluation Instrument (C-CEI) and a 10 item posttest. The clinical nurse educator and the DNP project director used the C-CEI tool to separately evaluate participant performance in each simulation experience. The project director with clinical nurse educator validation, set the competency score for the C-CEI at 75%. The scores on the C-CEI were collected as an aggregate of the nurses delivering care to the simulated patient. All groups of nurses scored above 75%. A T-test (n=7, p =.000) for dependent groups was used to evaluate whether students' performance on the COPD and pneumothorax pre-test improved on the post-test. There was a statistically significant increase in the COPD and pneumothorax mean scores from the pre-test to the post-test.
The completed DNP project supports the use of clinical simulation to train and remediate practicing nurses. The participating nurses were able to immerse themselves in a realistic clinical situation and care for the simulated patients in a safe environment as though the patients were real. The participating nurses could identify significant changes in patient condition and were competent in intervening and caring for the deteriorating conditions of a COPD patient. Evidence from this DNP quality improvement project supports the need for continued clinical work and program evaluation on the development, and implementation of hospital based clinical simulation programs for nurses.
Call for Presentations
Are you interested in presenting a session at this year's event? We invite you to participate in the Faculty Research Conference and present your research papers. Research papers in all disciplines will be considered for presentation.
Please submit your abstracts electronically to Dr. Emmanuel Anoruo at FacultyRD@coppin.edu. Abstracts for presentation should not exceed 300 words. Poster presentations by faculty and students are encouraged.
The deadline for submission of abstracts for presentation is 5:00 p.m. on October 15, 2021.
Conference Awards
Best Paper
1st Place $1,000.00
2nd Place $700.00
3rd Place $400.00
Faculty-Student Joint Presentations (Two awards $1500.00 each)
Submitting Your Paper
The deadline for submission of completed papers presented at the conference for possible inclusion in the Conference Volume is January 25, 2022.
Review the guidelines for submitting your completed paper for the conference volume.
Papers must be submitted in Microsoft Word format.
Papers should be typewritten double-spaced on one side of white A4 paper with size 12 font and pages numbered consecutively in accordance with the 7th edition of the APA style. The length of the manuscript should not exceed 8 pages, including the tables, illustrations, references, and appendices. The first page of the paper should contain the following information:
Full title of the paper;
Names, affiliations, phone numbers and email addresses of the authors;
An abstract of not more than 100 words;
All included references should be placed at the end of the paper in alphabetical order. The reference list should include only works cited in the paper. Consistent with the 7th edition of the APA style, if a source is cited, the author's name and year of publication appear in parentheses at the end of the sentence. For example, note the following (i.e. Simon & Young, 2006). However, if a source is cited at the beginning of the sentence, only the year is in parenthesis and not the authors. If a source contains two authors, both names (surnames) are cited throughout the text. However, if a source has three, four, or five authors, each author and the year are cited the first time in the text only. If the same source is cited elsewhere in the paper, the surname of the first author is noted, followed by "et al." The year of that source is also provided when it is cited the first time in a paragraph, but it is not given on the second or subsequent citations in that paragraph. If a source has six or more authors, only the surname of the first author followed by "et al." and year are cited.
If a reference is made to more than one work by the same author published in the same year, identify each citation in the text by addition of a small letter, e.g. (Johnson, 2005a); (Johnson, 2005b). When several sources are cited, they are to be arranged alphabetically (according to first surname) and separated by semicolons, e.g., (Baum et al., 2001; Dickey and Fuller, 1981; James et al., 2006). The following are a few examples how to cite sources in the Reference Section:
Simon, O. F., & Young, C. S. (2006). An application of variance ratio test to the Korean securities Journal of Banking and Finance, 18, 643-658.
Thompson, A. (2007). The history of the United States (2nd ed.). New York: Harcourt-Brace Publishing.
Mini-Grants
Coppin State University has awarded over 60 mini-grants to support faculty research.
Summer 2022
Dr. Ihuoma Ezebuihe
Dr. Melissa E. Buckley and Dr. Christa Gilliam
Dr. Gazi Md Daud Iqbal
Dr. Laura Anderson and Dr. Johnny Rice II
Dr. Min Zhang
Summer 2017
Dr. Lorreta Baryeh
Dr. Blessing Diala-Ogamba
Dr. Shingariya Mushonga
Dr. Lanjiun You
Prof. Denyce Watties-Daniels
Summer 2014
Dr. Blessing Diala-Ogamba
Dr. John Newman
Dr. Erica Smith
Dr. Cheng Luo
Dr. Sean Brooks
Summer 2012
Dr. Shingirayi Mushonga
Dr. Cheng Luo
Dr. Harry Legum
Dr. Ibrahim Kargbo
Drs. Mousumi Chattaraj and Rogers Carmelle
Dr. Min A
Prof. Delores Smith and Dr. Wanda McCoy
Summer 2011
Dr. Blessing Diala-Ogamba
Dr. John Newman
Dr. Hany Sobhi
Dr. Cheng Luo
Dr. Liangjun You
Distinguished Faculty Award: Dr. Judith Kehe
Summer 2010
Dr. Katherine Cameron
Dr. Elaine Howell
Dr. Brian Schmitt
Dr. Ibrahim Kargbo
Dr. Felix Abeson
Dr. Moses Wekesa
Dr. Roger Stritmatter
Dr. Liangjun You
Distinguished Faculty Award: Dr. George Taylor
Summer 2009
Dr. Michael Berlin
Dr. Chris Brittan-Powell
Dr. Blessing Diala-Ogamba
Prof. Hyacinth Ezeka
Prof. Vanessa Jackson
Dr. Shawyn Jenkins
Prof. Amini-Johari-Courts
Dr. Yanghee Kim
Dr. Elgin Klugh
Dr. Cheng Luo
Dr. Marjorie Miles
Dr. Kenneth Morgan
Dr. Claudia Nelson
Dr. Paula Pratt
Dr. Janet Spry
Dr. George Taylor
Dr. M. Jamal Uddin
Dr. Kokahvah Zauditu-Selassie
Distinguished Faculty Award: Dr. Katherine Bankole-Medina
Summer 2008
Dr. Chris Brittan-Powell
Dr. Ibrahim Kargbo
Dr. Harry Legum
Dr. Cheng Lou
Dr. Michelle Pointer
Prof. Gail Satchell
Dr. Roger Stritmatter
Dr. Liangjun You
Summer 2007
Dr. Philbert Aaron
Dr. Felix Abeson
Dr. Virletta Bryant
Dr. Blessing Diala-Ogamba
Dr. Carmelle Rogers
Dr. David Scott
Dr. Lidan Ha
Dr. Ibrahim Kargbo
Dr. Gerald Powell, Jr.
Dr. Doug Reardon
Dr. Atma Sahu
Drs. Vonda Smith-Hill & Shirley Newton-Guest
Faculty Research & Development Committee (FR&DC)
FR&DC serves as a vehicle to support and encourage faculty scholarly endeavors leading to presentation at regional and national conferences and publications.
The charge for the Committee is to develop a strategy for this scholarly research initiative:
Determine how to support faculty in their research;
Seek ways to institutionalize this effort;
Determine what kind of support is needed;
Develop methods to track the outcomes of the initiative;
Discover the kinds of expertise our faculty members already possess that can be utilized on a local and national level.
Conference Chair: Dr. Emmanuel Anoruo
Conference Co-Chair: Dr. Denyce Watties-Daniels
Conference Volume Editors & Program Committee Members
Emmanuel Anoruo, Ph.D.
Alcott Arthur, Ph.D.
Ahmed El-Haggan, Ph.D.
Argin Hutchins, Ph.D.
Yi-Ping Huang, Ph.D.
Gazi Iqbal, Ph.D.
Mintesinot Jiru, Ph.D.
Jennifer Pope, DNP, FNP-C
Stephen Providence, Ph.D.
Christopher Rivera, Ph.D.
Hany Sobhi, Ph.D.
Sabrina Taylor, Ph.D.
Jamal Uddin, Ph.D.
Denyce Watties-Daniels, DNP, RN
Anthony Zias, Ph.D.
*The Conference Volume is not a peer reviewed publication