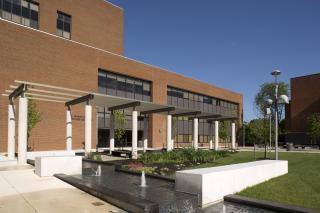 General Info
This 10-floor academic building became available in 1977, and Coppin State University has benefitted ever since. It houses the College of Arts & Sciences, and Education. It has space for academic programs as well as offices. The lower building level holds the instructional media center and a television studio.
Also, the building holds the central utility plant that services the Tawes Center and the Connor Administration Building.
Additional Building Features
Offices
Classrooms
Laboratories
Student lounges
Faculty lounges
Seminar and conference rooms
Lecture hall.
Address
2500 W North Ave
Baltimore, MD 21216