Student Counseling Center
We are a safe space where students can get confidential mental health and crisis support. We provide a wide range of programs and services that foster student growth, development, and overall wellbeing.
Mon - Fri: 8:30 am - 5:00 pm
Tawes Center, 1st Floor, Fireside Lounge
Hi there and welcome to the Center for Counseling and Student Development (CCSD)! We are a safe space where students can come to get confidential help from qualified professionals to help you manage your mental health and stay on top of your academic success. 
We were college students once, so we know how exciting and enriching it can be, but we also know it can feel very stressful. We're here to help! Please know that everyone has difficulties at some point throughout life, and that it is ok to ask for help. Asking for help is not a weakness. In fact, being able to ask for help is a sign of self awareness, emotional intelligence, and overall maturity.
Our services are free and confidential, so we encourage you to take advantage of them whenever you need help. We know your personal and academic goals are important to you—let us help you achieve them. To schedule an appointment, please call 410.951.3959.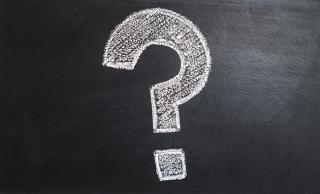 Are you struggling with depression, anxiety, substance abuse, or eating disorders?
You don't have to feel alone. Reach out to the Counseling Center to speak with a counselor. Not ready to speak with someone? Complete this short, anonymous, and confidential questionnaire to better understanding how you're feeling and start thinking about next steps.
Concerned for your or someone else's immediate safety? Dial 911 or call Campus Police at 410.951.3900.
We're here
How We Help Students
We offer several different services for students. All services are provided by licensed and qualified professionals. Students can come to the Counseling Center directly for services. Students may also come to the Center through a referral from another professional. Sometimes, we offer services in collaboration with other professionals or departments.
Here are some of the services we offer our students:
Individual counseling to assist with personal concerns, develop better coping strategies, resolve conflicts, and handle crisis situations
Group counseling to build and maintain satisfying personal relationships, improve effective communication and decision-making skills, and establish personal values
Specialized programming and outreach services to address developmental learning needs and to maximize student academic and personal potential
Crisis intervention and emergency support during personal trauma
Confidentiality
To keep confidentiality means to keep information private. The Counseling Center strictly protects information shared during counseling sessions. We also keep our counseling records separate from all other university records. 
Our legal and ethical obligation to release information
The Counseling Center protects counseling information, but there are some situations where we are legally and ethically required to release information:
When you sign a release form permitting your counselor to speak with a specific person about your case
When you are a danger to yourself or others
When a judge court-orders us to release information
When we suspect abuse or neglect of a minor, elderly person, or person with a disability
Our strict policy on confidentiality applies to students 18 and over. If you are under 18, talk with your counselor about how this may impact our ability to keep your information confidential.
Concerned About a Student?
The Counseling Center consults with students, parents, faculty, and staff who have concerns about a student. Often, these people in a student's life are helpful in identifying a student in distress and getting the student of concern access to counseling services.
The Counseling Center also does group crisis intervention and response for groups of faculty, staff, and students who have been affected by a crisis near to or on campus. Please contact us at (410) 951-3939 to request this service.
Reporting a Concern
University community members can report concerning, disruptive, and/or threatening behaviors to the Behavioral Assessment Team.