Mon - Fri: 8:30 am - 5:00 pm
Science and Technology Center, 2nd Floor, Suite 200
I graduated in 2018 with a major in Biology and a minor in Chemistry. I am currently working as a Regulatory Operations Associate at Technical Resources International, which is a NIH contracted company.
What inspired you to pursue a degree in Science?
I started my college carrier with Engineering in mind, because I always excelled in math and science classes; however, I quickly became aware that engineering was not for me and I really took a liking to Biology, and it helped that my biomedical engineering credits would more closely align with a Biology degree along with the vast opportunities that could stem from that degree. Having a BS in Biology gave me a solid foundation for higher education opportunities that I was interested in pursuing.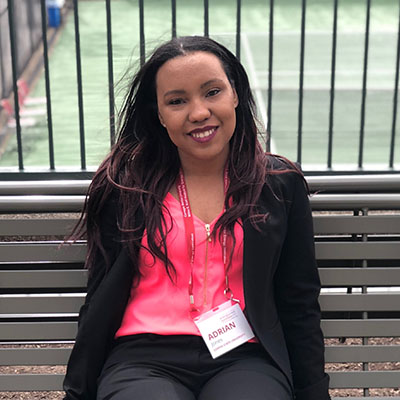 Have you done any graduate or professional studies after Coppin?
I was recently admitted into John Hopkins for a Master's of Science in Biotechnology with a concentration in Regenerative and Stem Cell Technologies and will begin my graduate coursework in the Fall. 
What is your current position/what are you doing now in your career?
I am currently a regulatory Operations Associate for a company call Technical Resources International; however, our company is a contractor for National Institutes of Health (NIH) and Im currently working on the Cancer Therapy Evaluation Program (CTEP) Contract under NIH's National Cancer Institute.
How has your education at Coppin Department of Natural Sciences prepared you for your career?
Coppin's Natural Science Department was able to afford me with opportunities that I was not going to receive anywhere else. I transferred into Coppin in my last two years of undergrad, and I was able to get an individualized experience where I felt comfortable talking to my academic advisor about opportunities available. I was able to get hands on research experience that opened up networking and academic publishing opportunities. I felt supported in every step of my academic journey and when applying for jobs I was able to have outstanding references and professional experience even before entering the work force.
And what career advice can you give to someone pursuing a degree in the sciences?
The best advice that I could give for someone pursuing a degree in the sciences is to continue to strive for higher education, it is something I heard while in school but never understood until I got into the work force. But you should love what you do, because if you love what you do it never feels like work and you just might end up changing the world.