Office of Planning and Assessment
Voluntary System of Accountability
Mon - Fri: 8:30 am - 5:00 pm
Health and Human Services Bldg.
Coppin State University is a growing comprehensive, urban, liberal arts institution that sits on a 52-acre, tree-lined campus in West Baltimore, one of the city's most impressive settings for learning, offering 53 majors and nine graduate-degree programs. Coppin has the atmosphere of a serene residential college with a commitment to excellence in teaching, research and continuing service to its community. Coppin offers high quality academic programs, innovative curricula and the latest advancements in technology. Students have the opportunity to participate in internships, cooperative education, field placements and practicum. Coppin offer degree programs in Criminal Justice, Education, Health Information Management, Applied Psychology, and Nursing among other academic programs. Students are prepared for graduate and professional school as well as careers in the various disciplines.
Office of Institutional Research
To know more about Voluntary System of Accountability, please visit www.voluntarysystem.org/.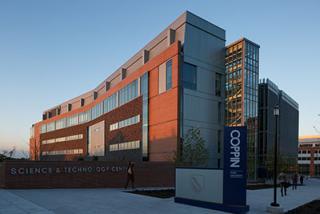 Institutional Profile
President: Dr. Anthony L. Jenkins
Founded: 1900
Fall 2019 Enrollment: 2,724
Degrees Awarded: 461
Academic Programs: 53

- Baccalaureate: 32
- Master's: 11
- Certificates: 9
- Doctorate: 1