We serve students, faculty, and staff by establishing and maintaining all University financial records. We work collaboratively with all offices and departments to support University-wide goals and objectives.
Mon - Fri: 8:00 am - 5:00 pm
Miles Connor Building, 2nd Floor, Room 203
Financial Accountability Across the University
The Office of the Controller works to provide exceptional service to Coppin students, faculty, and staff by sharing timely and accurate information on financial administration and business practices that impact Coppin and the larger higher education industry.
The Office of the Controller oversees additional offices and services related to university billing, accounts, and grants, and accounting, including:
Offices
Services
Cashier
General Accounting Services and Reporting
Third Party Billing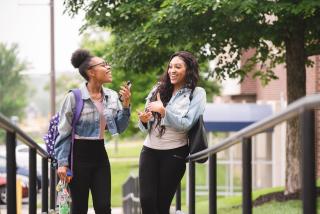 Current Tuition and Fees
When you invest in a Coppin education, you invest in yourself. We've worked hard to make Coppin a college experience that delivers personal and professional return on investment (ROI) for each and every student.