Latest from Coppin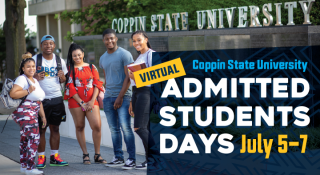 July 5 - 7 Admitted students: Learn how to finalize your enrollment at Coppin to secure your seat for Fall '22.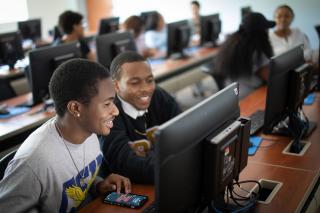 July 10 - Aug. 12  |  The Summer Academic Success Academy (SASA) is designed to provide students with a smooth transition into Coppin while earning college...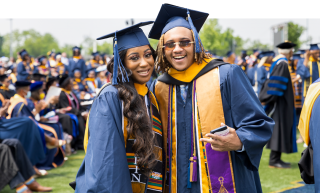 Congratulations Graduates! Relive the Coppin State University 2022 Commencement ceremony. Watch the video on YouTube.
The Learning Experience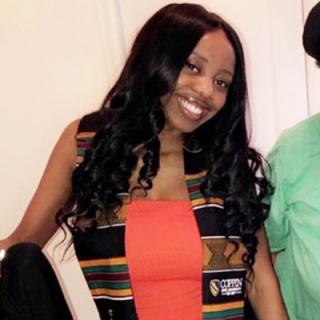 I hope that more students will engage with The Coppin Room. Incoming freshmen are highly encouraged to follow us.
Airy Tilghman
Management Information Systems
In-Demand Academics
The American Association of Colleges of Nursing (AACN) has recommended that by 2025 the DNP should be the standard for advanced practice nurses.
Doctor of Nursing Practice
BSN to DNP
Academic Deadlines
Jul. 4, 2022
University closed for 4th of July holiday
Jul. 5 - Jul. 6, 2022
Start and end dates for Summer II late registration
Jul. 8, 2022
Summer I 2nd three-week and Summer I six-week sessions end
Jul. 8, 2022
Final exams for Summer I six-week & Summer I 2nd three-week sessions