Jan 16 2023
PHOTO RELEASE: Coppin State University Celebrates Martin Luther King, Jr. through Service and Community Engagement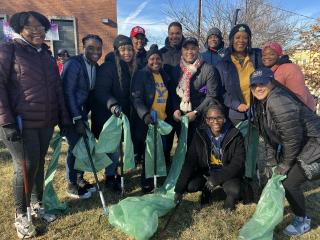 Coppin State University students, faculty, and staff participated in service activities from to honor Dr. Martin Luther King, Jr., his legacy, and to celebrate the national holiday that bears his name.
Members of the Coppin community prepared and served meals at the Franciscan Center of Baltimore,  on January 13. The Franciscan Center provides emergency assistance and supportive outreach to economically disadvantaged persons in Baltimore.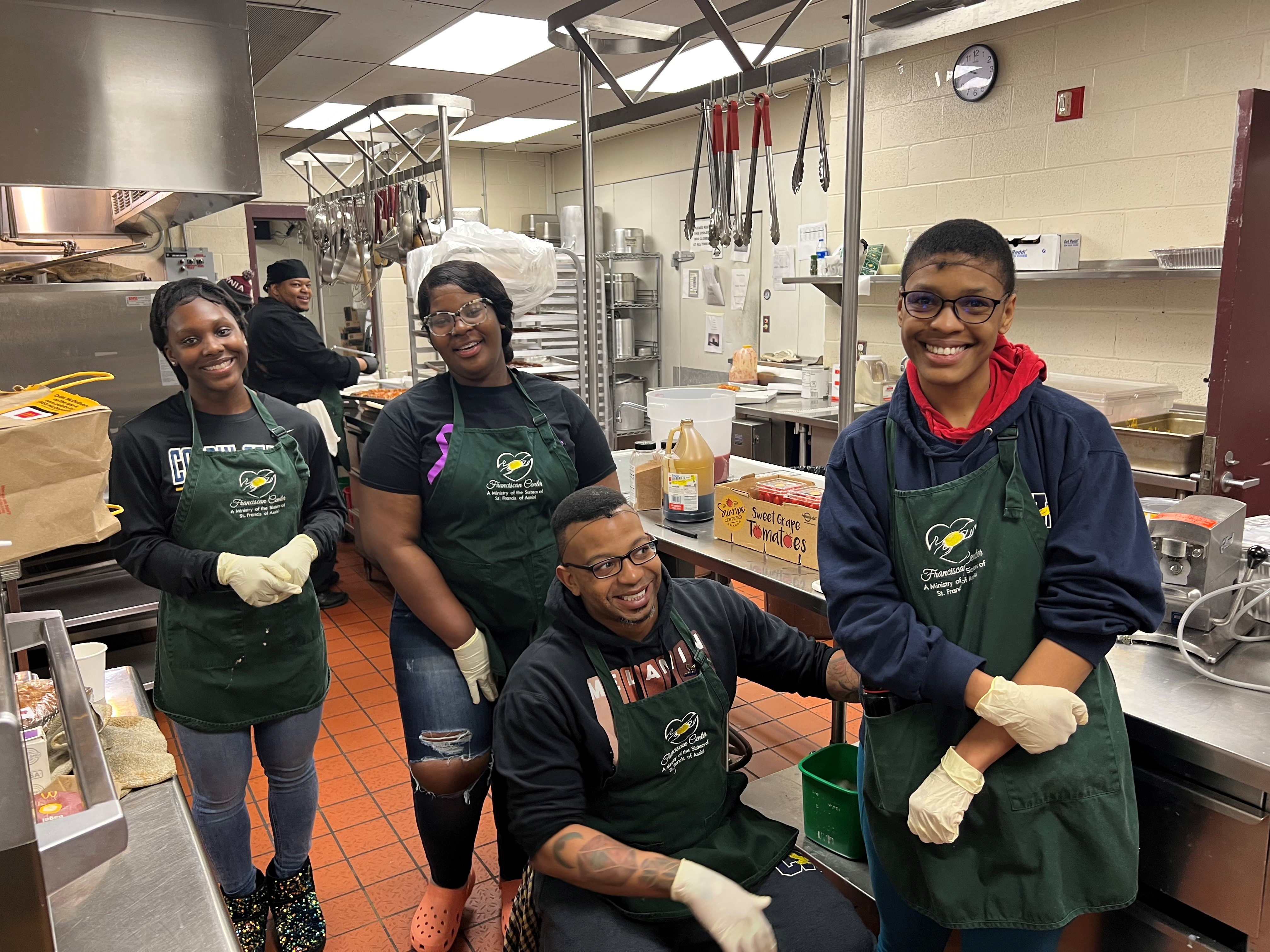 Students participate in Day of Service ahead of the Martin Luther King, Jr. holiday, on Friday, January 13, 2023.
Coppin State University President Anthony L. Jenkins, Ph.D., emphasizes service as a cornerstone of Coppin's mission, identity, and the holistic development of our students and community. "As an HBCU in the twenty-first century, Coppin is part of realizing Dr. King's dream," said President Jenkins. "We uplift our students, their families, and communities, through education. We nurture not only their potential as scholars, but as global citizens who can show up wherever they are – unafraid to be authentically themselves. They stand ready to sow seeds of hope into the people they meet and leave the places they go better than they found them."
Students, faculty, and staff joined the Baltimore Department of Public Works for the MLK Day of Service on Monday, January 16. They joined community members and elected officials in cleaning up debris in neighborhoods across West Baltimore.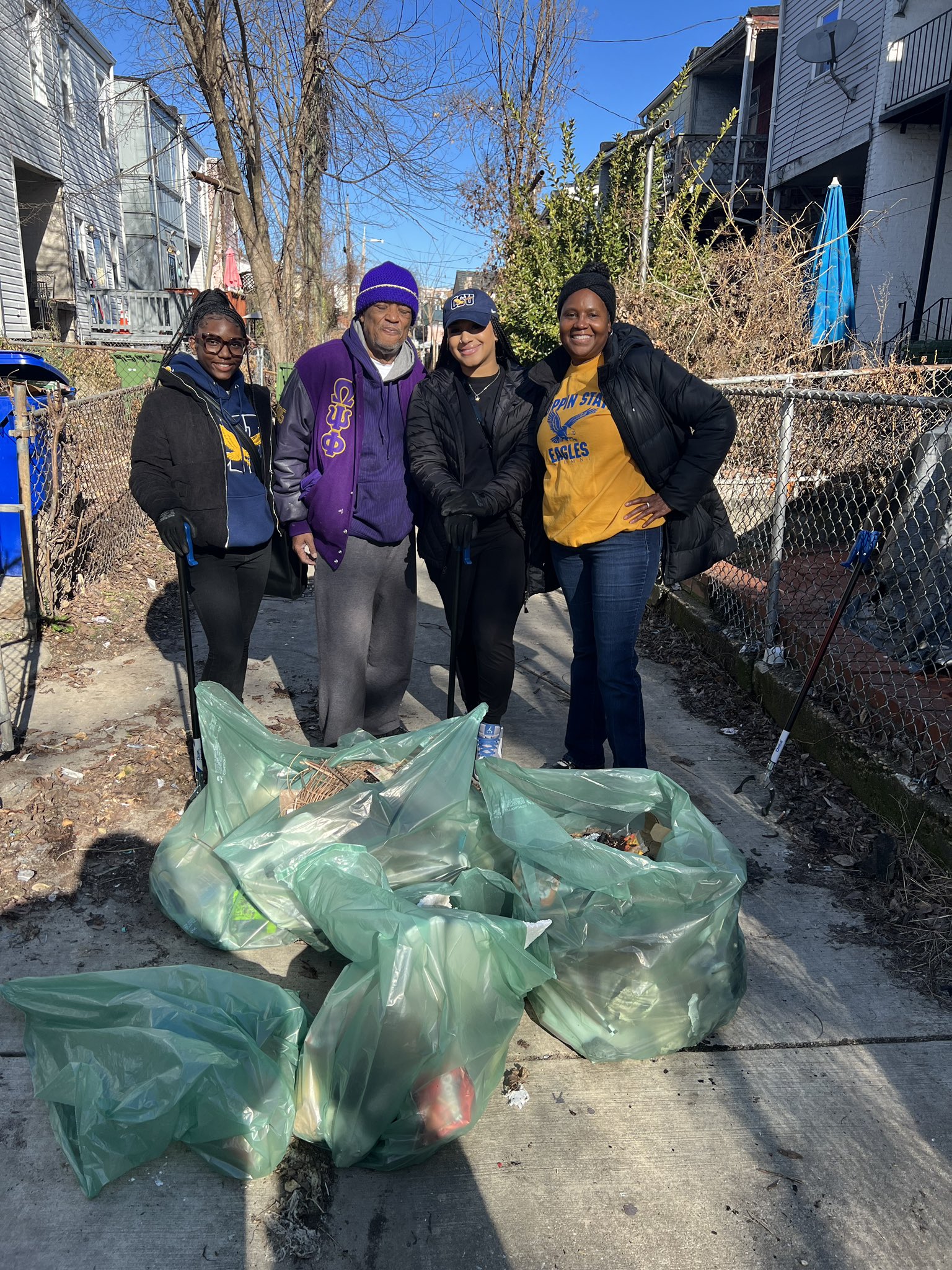 Students, faculty, and staff from Coppin State University participated in community cleanup in Coppin Heights community on Monday, January 16, 2023
Members of Chi Eta Phi Sorority, a professional organization for registered and professional nurses, as well as Alpha Kappa Alpha Sorority, Inc., came together at the Franciscan Center to provide blood pressure screenings, food and other supplies to people living in the area. Volunteers included the 91st Miss Coppin State University, Keylin Perez ('23). "Always lead with a servants' heart is something that I have lived by for some time," said Perez. "Every time I have the opportunity to serve others I am filled with gratitude & abundance of love."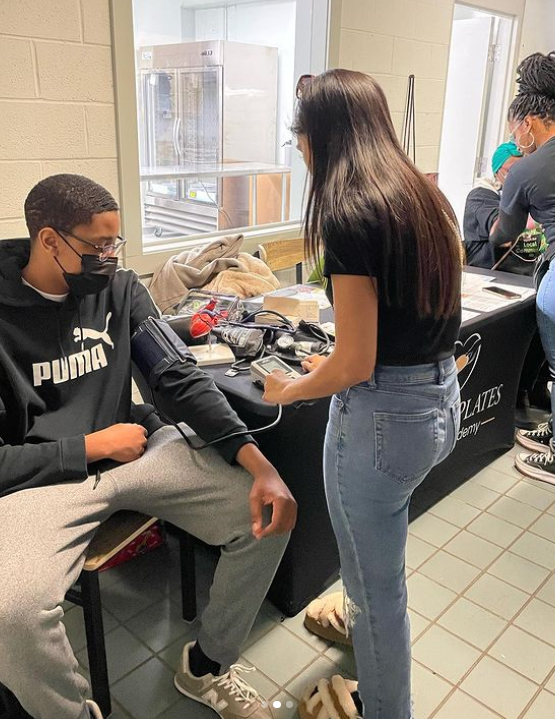 Student nurses provide blood pressure screenings at the Franciscan Center in West Baltimore, Monday, January 16, 2023.
Celebrating Dr. King included service and engaging the community through art. The Coppin State University cheerleaders participated in Baltimore's 2023 Martin Luther King, Jr. Day parade, and professor Kondwani Russell, Jr., also known as Kondwani Fidel, joined Coppin alum Wallace Lane for an afternoon of spoken word at the Walter's Art Museum.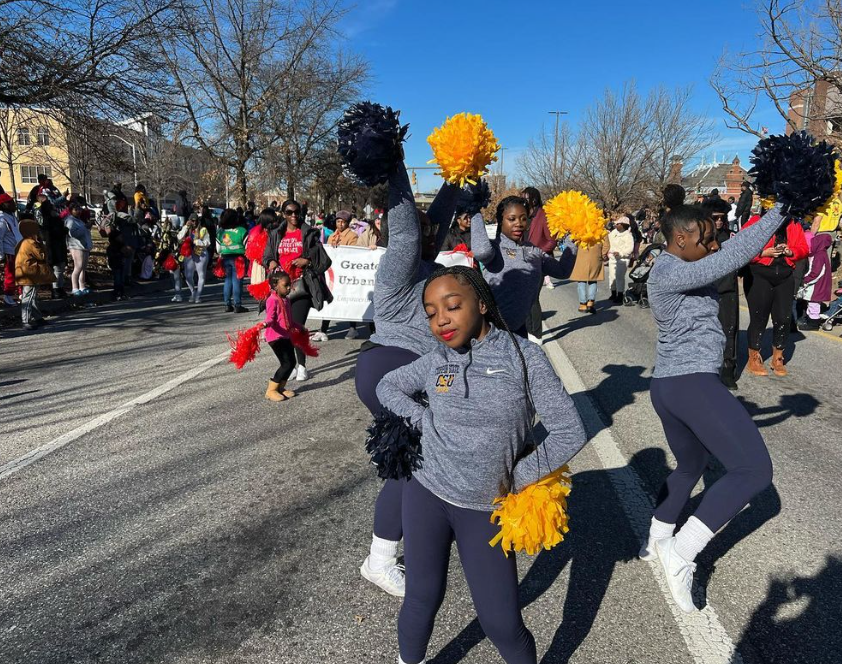 Members of the Coppin State University cheer team participate in Martin Luther King Jr. Day parade in Baltimore, Monday, January 16, 2023.