Degree Type
Graduate Certificate
About
Get the school leadership skills you need to grow beyond the classroom. 
Introduction
This Maryland State Department of Education (MSDE)-approved 18- hour program focuses on preparing currently licensed teaching professionals for school leadership positions. Graduates finish with the experience of putting theory into practice, and meet the MSDE academic requirements for the School Administrator I certification to become assistant principal.
What is the Administrator I Certification?
The Maryland State Department of Education (MSDE) has specific requirements to become a school principal or administrator in the State of Maryland. The certification makes sure eligible professionals have a solid grounding in: Curriculum and instruction Supervision and personnel management Program administration Laws and regulations Practical experience Please note, that in addition to program completion, you must also submit other MSDE-required documentation to be fully eligible to become an assistant principal.
Eligibility
This program is designed for education professionals who want to grow their skills outside of the classroom, and transition to a school leadership role. Specifically, prospective students must have a:
Current teaching credential (i.e., license or certification) and
Master's degree in education or a related field
Core Courses (18 credits)
| Course | credits | Name |
| --- | --- | --- |
| EDUC 646 | 3 | Human Relations and Interpersonal Communications |
| EDUC 655 | 3 | Supervision of Instruction |
| EDUC 701 | 3 | School Law |
| EDUC 705 | 3 | Strategies for Curriculum Development |
| EDUC 707 | 3 | Administration of Education Programs |
| EDUC 667 | 3 | Internship in Education Administration |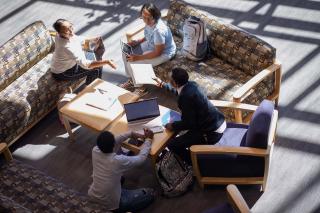 750+ Course Options
The Coppin State University Academic Catalog has a wide variety of skill-building courses designed to inspire and prepare you to be in-demand professionals and transformational leaders.